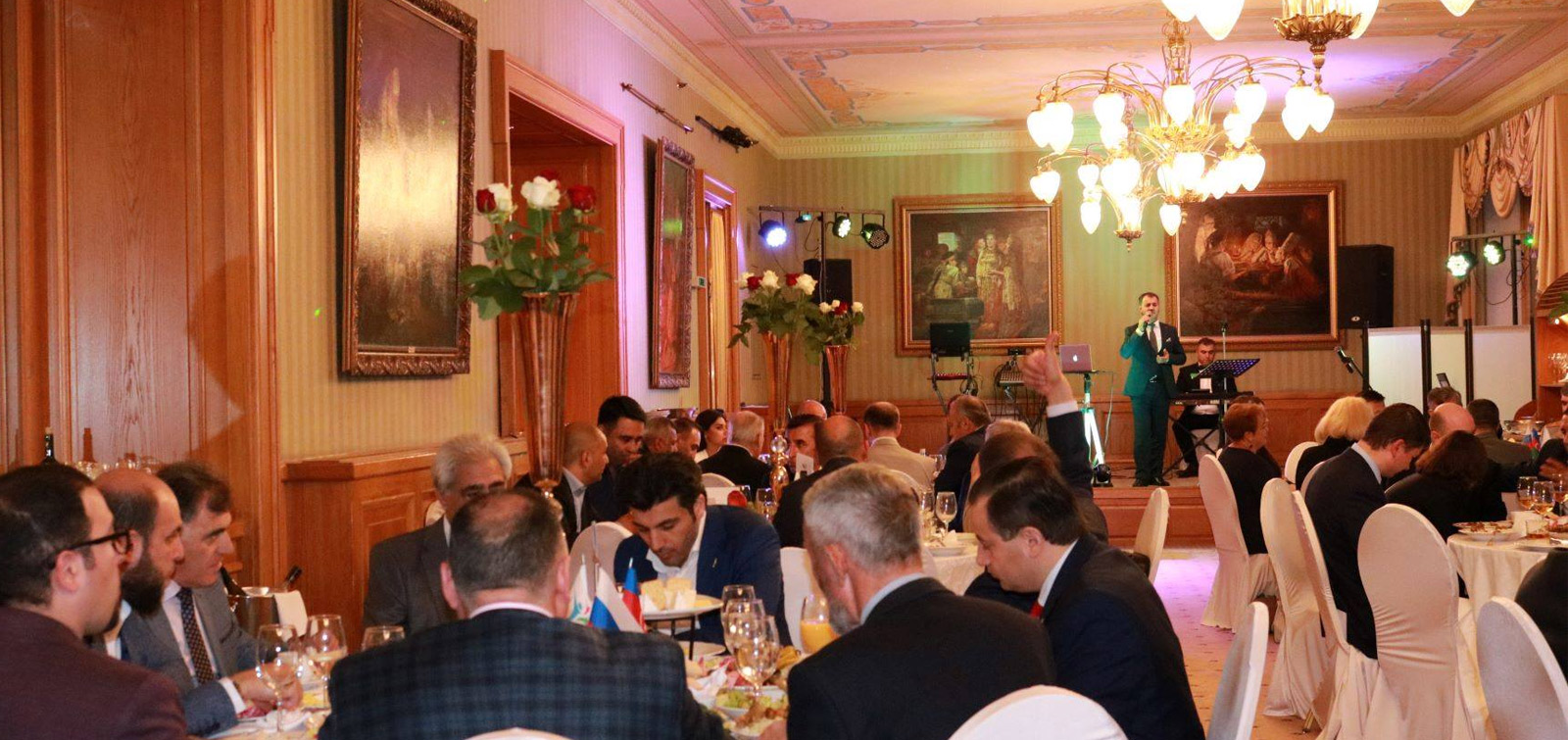 The Republic Day was celebrated in Moscow festively
A solemn ceremony dedicated to the 28 May - the Republic Day was held in "Natsional hotel" in Moscow.
The event, which was organized with the support of the "World Azerbaijan Cultural Foundation" was attended by state officials representing different regions of Russia, well-known public-political, science, culture, art, sports figures and active members of the Azerbaijani diaspora. Among them there were dozens of influential people who distinguished in politics, law, culture, military, sports and other fields.
The appeal of the "World Azerbaijan Cultural Foundation" was presented at the event. The appeal also states the activities of the Azerbaijan Democratic Republic (ADR) in the history of our statehood, as well as Armenian aggression to Azerbajan territories and the importance of the struggle of Russian Azerbaijanis against this aggression. Particularly, the exceptional role of prominent statesman and politician Heydar Aliyev was mentioned in the section devoted to the Russia-Azerbaijan relations.
Then, a video clip about the history of ADR was demonstrated.
Head of the 'World Azerbaijan Cultural Foundation" Fuzuli Mammadov, member of the Council of Experts of State Duma of Russia Valeria Rayzman, Dean of the People's Friendship University of Russia, Professor Viktor Barabash, First Vice-Rector of Moscow Financial Legal Academy Oleg Zabelin, Reserve Azerbaijani Officer of the Russian Army, Major General Bagir Fatullayev , expert on Middle East , politolog Iqbal Durra, head of "The Union of Russian Military Families" Maria Bolshakova and other guests congratulated Azerbaijani people on the Republic Day.
In the artistic part of the event, musicians from Azerbaijan and Russia gave unforgettable moments to the guests with their performances.