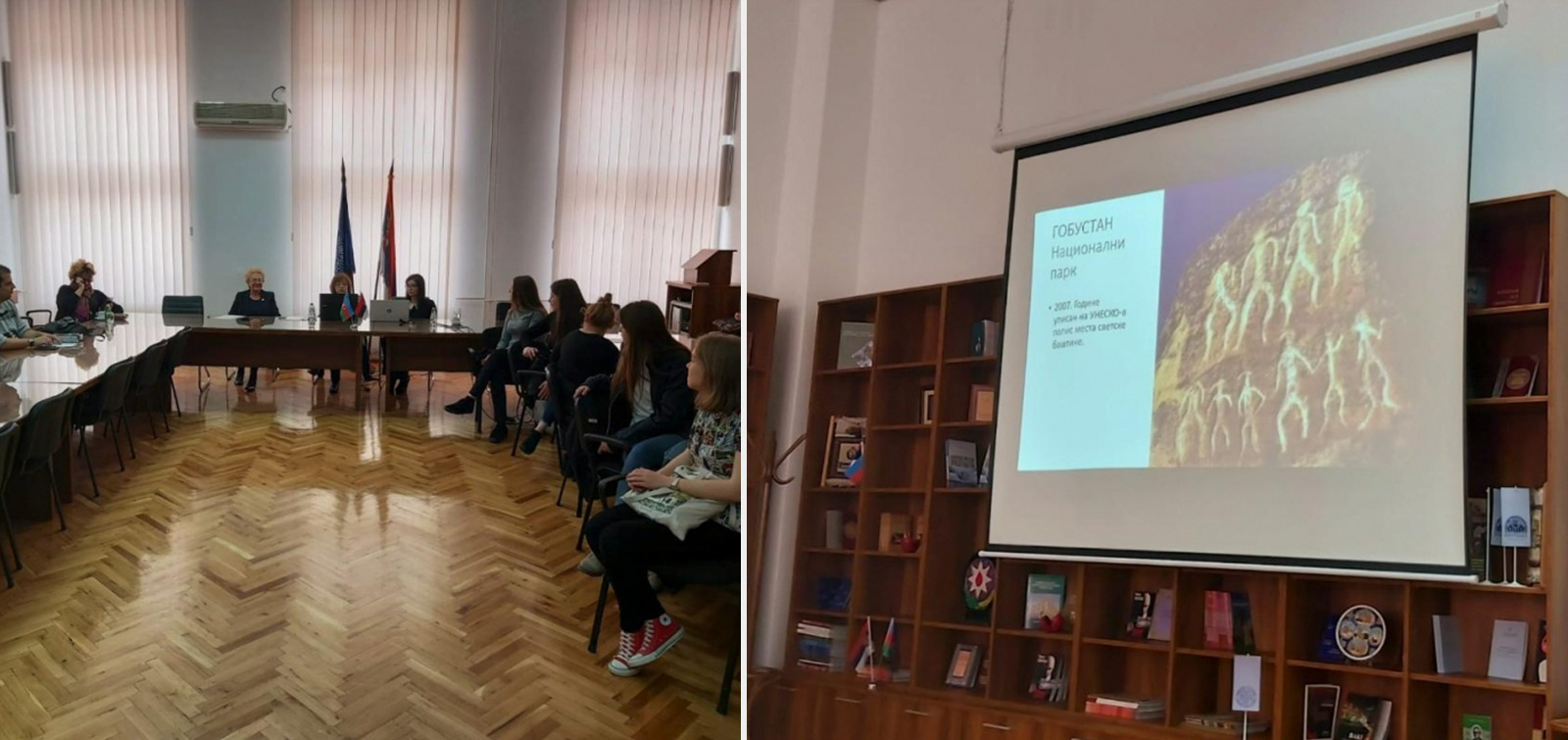 The history of development of Azerbaijani musical culture mentioned in Belgrade
An event titled "The history of Azerbaijani musical culture in Belgrade " was held at the Center for Azerbaijani Language and Culture at the University of Belgrade.
The event was organized by rector of Azerbaijan University of Languages Academician Kamal Abdulla and with the support of Azerbaijani embassy in Serbia.
Dean of the faculty of Philology of the University of Belgrade, Professor Lilyana Markovich noted that such events serve development of cultural and humanitarian relations between the two countries.
Director of the Azerbaijani language and culture Center in Belgrade, professor of Novi Sad Art Academy Zarifa Alizadeh gave a lecture on Azerbaijani folklore and musical instruments. Speaking about the features of folklore, saz, tar, kamancha and other national musical instruments, she has drawn attention to their invaluable role in our musical history. Z. Alizadeh also gave detailed information about national dances and mugham art.
Then video clips were shown.