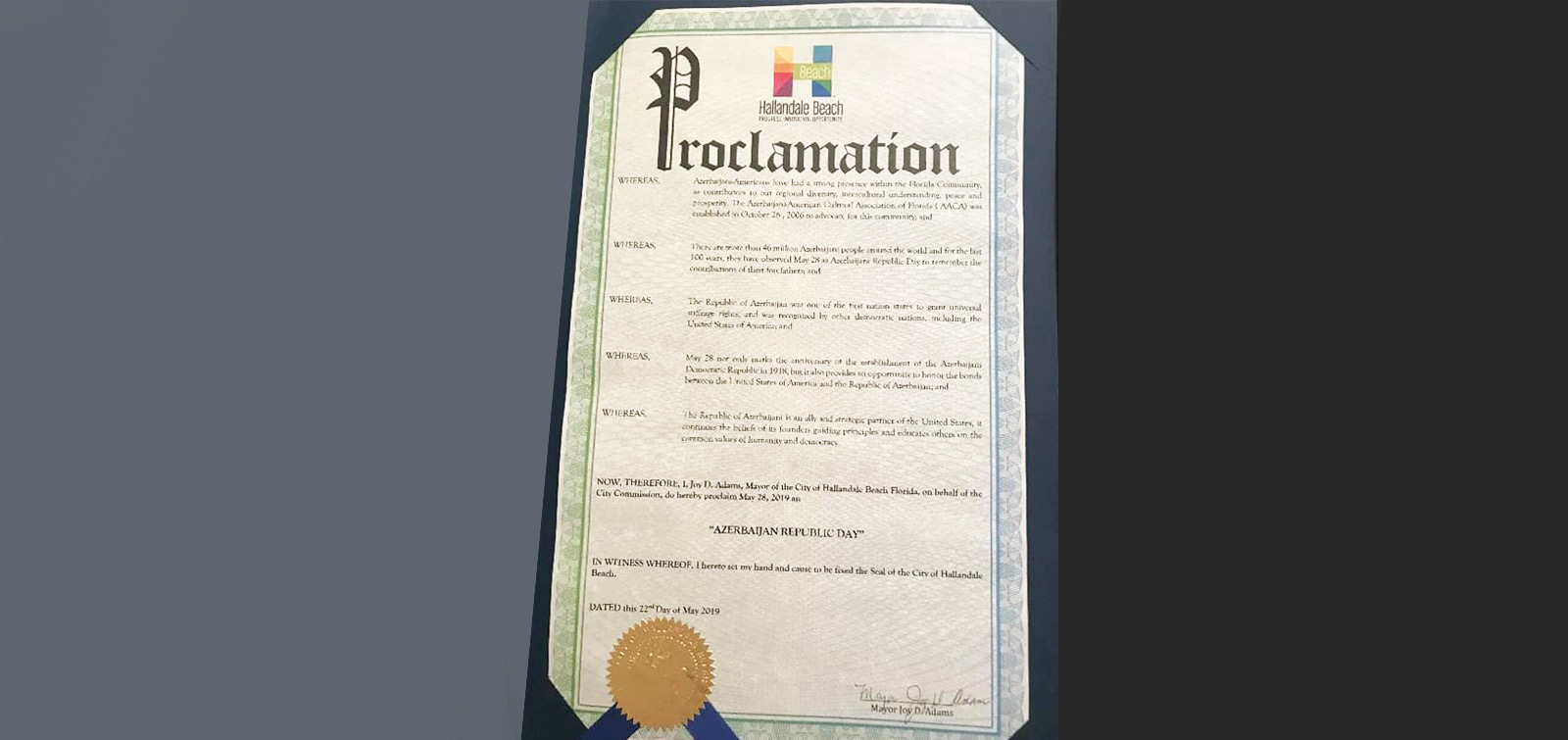 Hallandale Beach announced May 28 as the "Day of the Republic of Azerbaijan"
28 May was declared as a "Day of the Republic of Azerbaijan" in Hallandale Beach, Florida, USA on May 22,
Mayor of the city Joy Adams has signed a special declaration on this issue. The Declaration titled "Development, Innovation, Opportunities" states that America Azerbaijanis have a strong position in the Florida Society with their contributions to our regional diversity, intercultural understanding, peace and welfare. Azerbaijani-American Cultural Association of Florida was established on October 26, 2006 to support this community.
Joy Adams emphasized that May 28 will not only be celebrated as the anniversary of the establishment of the Azerbaijan Democratic Republic, but also it will strengthen the relations between the United States and Azerbaijan. Azerbaijan is a ally and strategic partner of the USA. This attitude continues to build confidence to the leadership principles of the founders, and teaches others the common values of humanity and democracy.
In the end, on behalf of the City Community, Joy Adams declared May 28, 2019 as the "Day of the Republic of Azerbaijan"