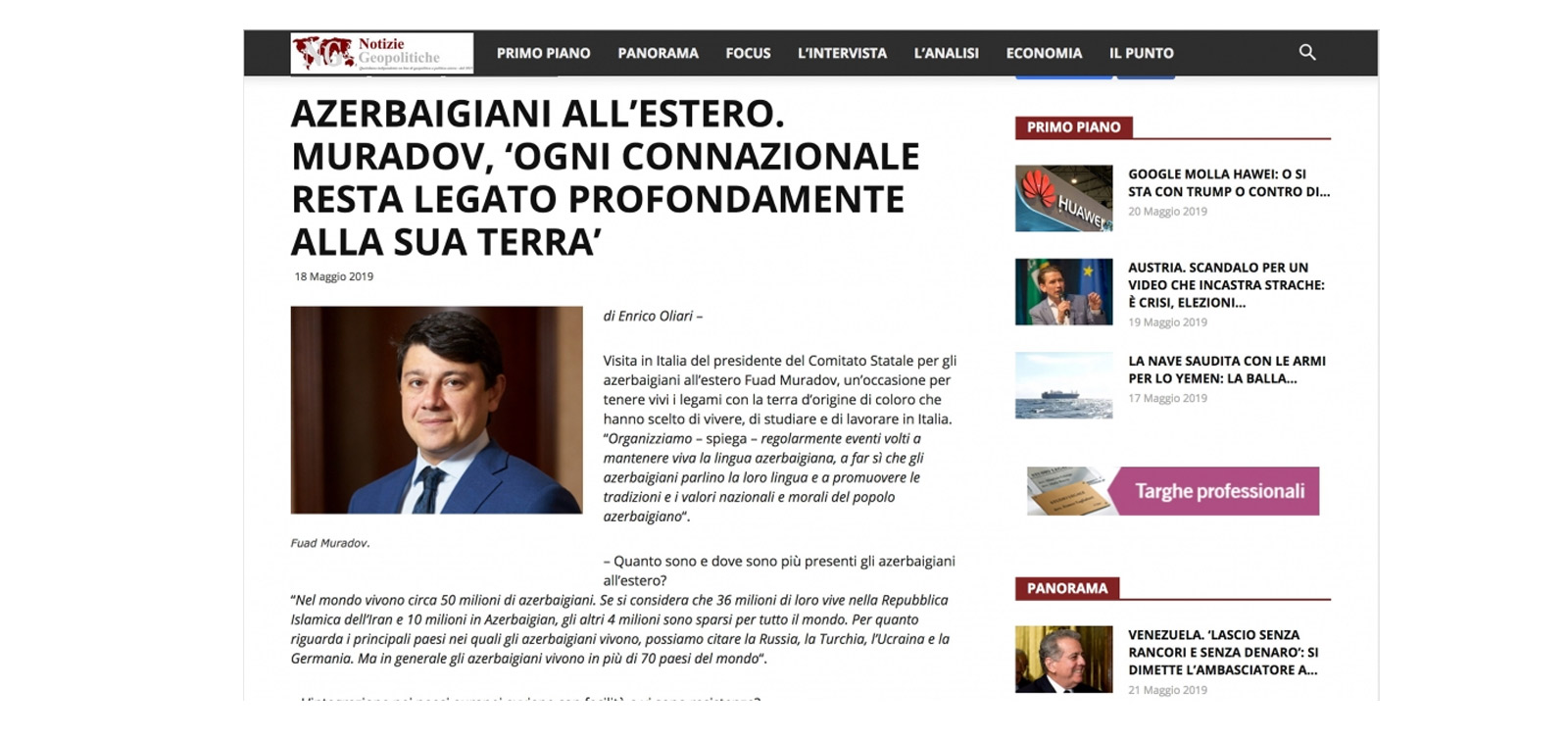 Fuad Muradov's interview was published on the Italian portal "Notizie Geopolitiche"
Interview of Fuad Muradov, chairman of the State Committee on Work with Diaspora was published on the Italian portal "Notizie Geopolitiche".
Speaking about the compatriots living in different parts of the world and the Azerbaijani communities in different countries, the head of the State Committee touched upon the integration of Azerbaijanis to European countries. He noted that Azerbaijan is a secular, legal, tolerant and multicultural state. The Azerbaijani people have a very high hospitality. Azerbaijan successfully hosts international events. All these are good for integration processes.
The chairman of the committee emphasized in his interview that our compatriots who have come to foreign countries for various reasons they get into touch rich national culture, national-moral values and historical homeland regardless where they live. He also noted that the events are held for keeping alive Azerbaijani language, to promote the traditions, national and spiritual values of our people.
Fuad Muradov spoke about increasing number of Azerbaijani students in Italian universities as a result of expansion of educational ties between the two countries, as well as the Azerbaijani community in Italy.