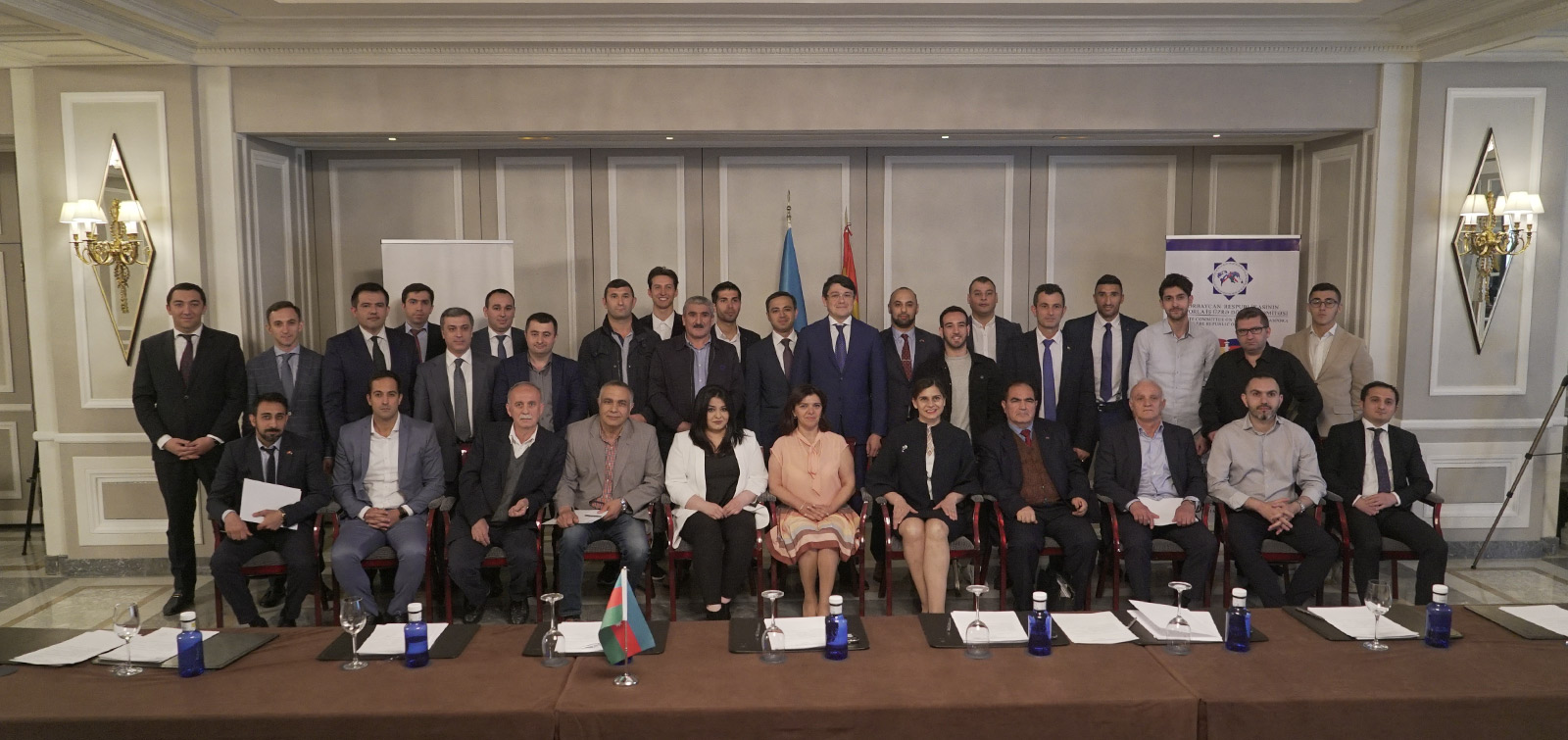 Coordination Council of Azerbaijanis set up in Spain
The founding conference of the Coordination Council of Azerbaijanis in Spain was held in Madrid on May 19.
During his visit to Spain, Chairman of the State Committee on Work with Diaspora Fuad Muradov, as well as Ambassador of the Republic of Azerbaijan to the Kingdom of Spain and the Principality of Andorra Anar Maharramov attended the founding conference.
Our compatriots living in Spain considered it desirable to set up a Coordination Council with the aim to enhance the organization of diaspora activities. Participants then voted to set up the Coordination Council of Azerbaijanis in Spain.
Chairman of the Azerbaijani Society in Barcelona Karim Karimov, our compatriot Yagut Novruzova from Seville, and Orkhan Abbasov, young activist living in Portugal, have been selected as coordinators of the Council.