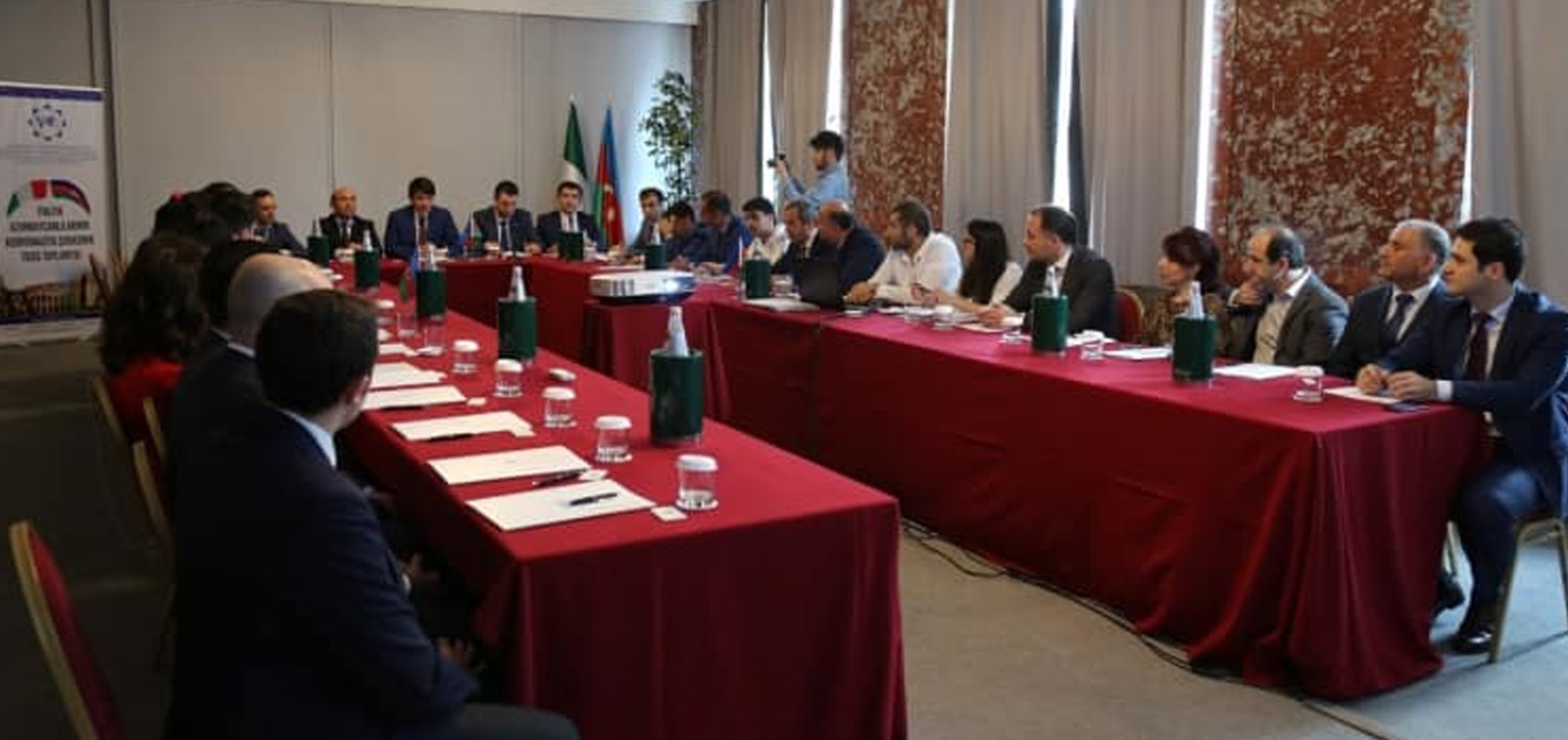 Coordination Council of Azerbaijanis set up in Italy
The Italian capital of Rome has hosted a founding meeting of the Coordination Council of Azerbaijanis in Italy on May 18.
Participants in the event included chairman of the State Committee on Work with Diaspora Fuad Muradov, deputy chairman Faig Guliyev, Azerbaijani ambassador to Italy Mammad Ahmadzade and nearly 40 members of the Azerbaijani community in Italy.
The event was opened with the performance of national anthem of Azerbaijan.
Opening the event, Fuad Muradov provided an insight into the activities of the State Committee on Work with Diaspora and the current situation in Azerbaijani communities. He talked about strategic partnership relations between Azerbaijan and Italy, high-level mutual visits, educational exchanges, and increase in the number of Azerbaijani students in various Italian universities. Muradov hailed First Vice-President Mehriban Aliyeva`s role in developing ties between the two countries.
He emphasized that President Ilham Aliyev set specific tasks before him when he was appointed the Chairman of the Committee. The most important of these tasks is to meet with Azerbaijani communities around the world, to get acquainted with their problems and to let them know that the Azerbaijani state always stand by our compatriots.
The Chairman of the Committee noted that diaspora organizations operate in more than 50 countries and our communities in different countries have established Coordination Councils to work more efficiently.
Stressing the readiness of the State Committee to support the Azerbaijanis living in Italy, Muradov was interested in the problems faced by our compatriots and event participants in this country.
The participants exchanged views on the integration of Azerbaijanis into the countries they live.
Consul Sarkhan Aghakishiyev suggested our compatriots immediately apply to the embassy with documentation problems and while facing any difficulties.
Azerbaijani Ambassador to Italy Mammad Ahmadzade called on the Azerbaijani community in Italy to play an active role in the socio-political and cultural life and work closely with the embassy.
Then, the promo, infographics and video-rolic "Homeland is not far away", devoted to the activity of the Committee were presented.
Participants of the meeting shared their views, expressed their gratitude for state attention and care. They expressed their support for the establishment of the Coordination Council of Azerbaijanis in Italy.
Participants then voted to set up the Coordination Council of Azerbaijanis. Bahar Yusifzade was elected as coordinator of the Coordination Council on Milan, Farid Abbasov as coordinator on Rome and Leyla Javadova as coordinator on Malta.
At the end, the presentation of the Fund for Support to Azerbaijani Diaspora under the State Committee on Work with Diaspora was held.