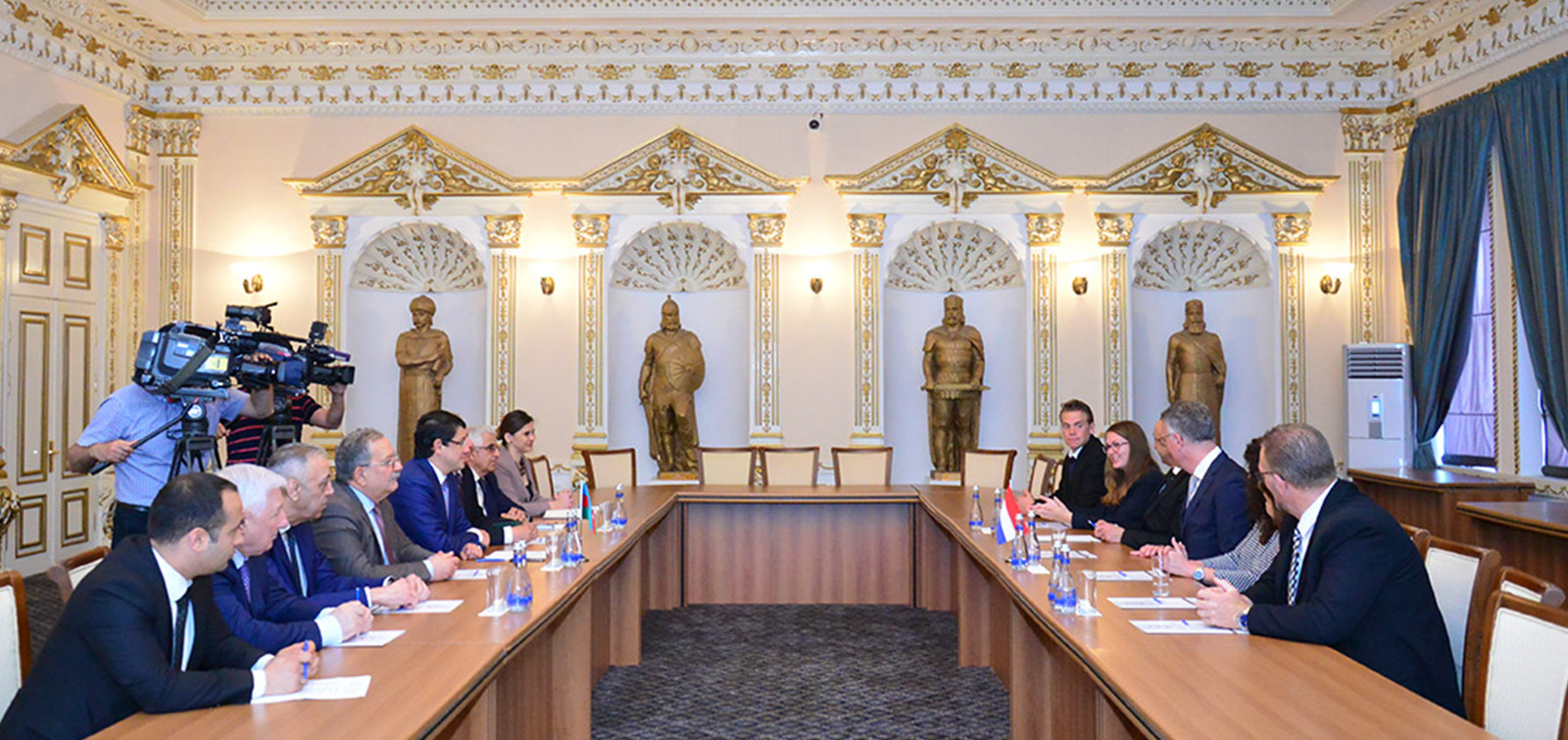 The medal was presented to the hero guerrilla's daughter
Nancy Mammadova Doomen (Nanakhanim Mammadova) is a daughter of Mammad Mammadov who was born in Mughanli village of Zagatala region, one of the prominent members of the Dutch Resistance Movement, a Honorary member of the Royal family, First Honorary Citizen of Oisterwijk.
The State Committee on Work with Diaspora organized a visit of the daughter of the hero with her family to our country. Mayor of Oisterwijk in the Netherlands, where Mammad Mammadov was an honorary citizen and where his memorial was erected, Johannnes Franciskus Maria Jansen are also among the guests invited to Azerbaijan. A meeting with a delegation of the State Committee on Work with Diaspora took place on May 11.
Chairman of the Committee Fuad Muradov spoke about the life and activities of the guerrilla and thanked the family for honoring the name of Azerbaijan in the Netherlands. Mayor of Oisterwijk Johannes Franciskus Maria Jansen, President of the European Azerbaijanis Congress Sahil Gasimov and other guests shared their impressions about the interesting and important meeting.
Nancy Doomen who keeps alive Azerbaijani identity and city mayor who is a friend of our country were also honored with the award. "Vatan Ovladi" medal by "Azerbaijan World" journal and Dada Gorgud National Fund was presented to Nancy Doomen , "Golden Heart" medal was presented to Johannes Franciskus Maria Jansen.
At the end, souvenirs were presented to the guests.