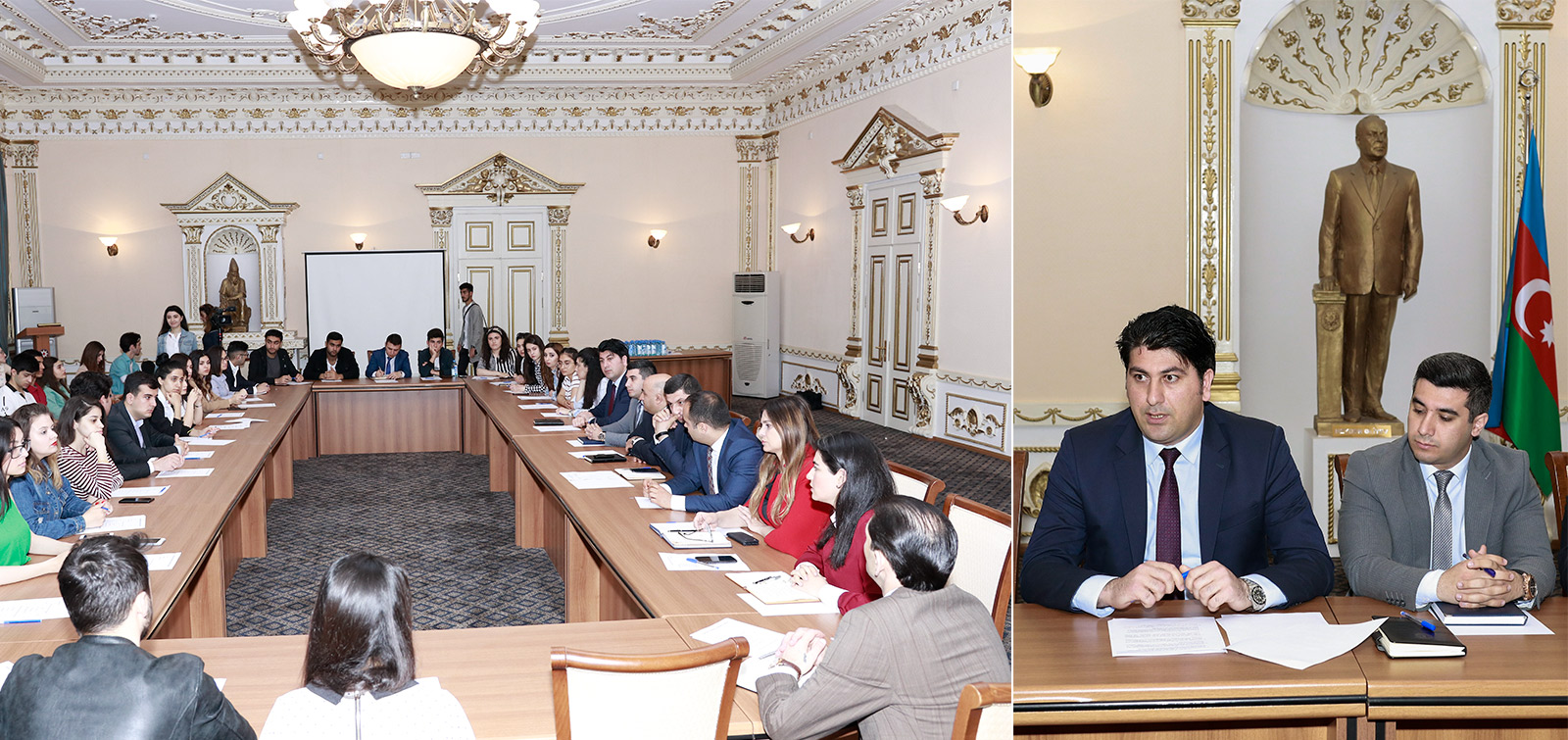 Selections on "Azerbaijan Diaspora Volunteers" program has been started
The selection process has been started among the registered youth to participate in the "Azerbaijan Diasporas Volunteers" program. For this purpose, young people applying for the program are invited to the State Committee on Work with Diaspora of the Republic of Azerbaijan part by part.
According to Bakhtiyar Rahimov, the employee of the State Committee, responsible person on work with volunteers, the young people are invited to the State Committee in the form of separate groups consisting of 50-60 people in alphabetical order, taking into account the majority of applicants.
On the basis of initial acquaintance with the participation of the structural managers of the Committee, appropriate census paper are given to the youth. Each young person briefly reflects his intentions, desires on the paper. Based on this, appropriate choices will be made. According to the committee representative : Such selection of the volunteers for "Azerbaijan Diaspors Volunteers" program is held for the first time and it is related to the mass of applicants. Generally, we will try not to avoid any young people who apply. We will intensively cooperate with young people in individual projects and events.