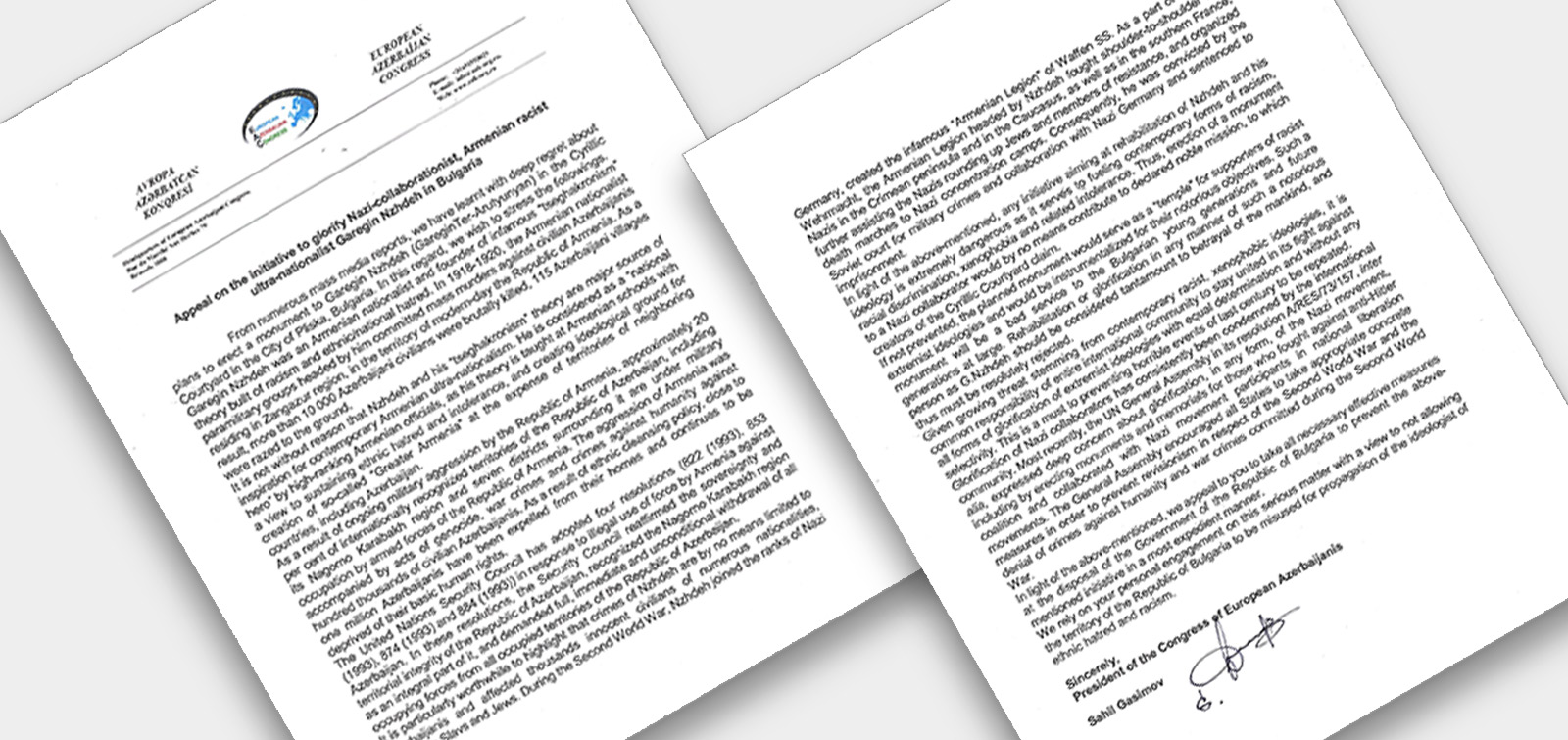 The Congress of European Azerbaijanis appealed to the Bulgarian political leadership
European Azerbaijanis Congress (EAC) protested against the erection of a monument to Armenian racist and war criminal Garegin Nzhdeh in Bulgaria. In this connection, the Congress sent a letter to the President of Bulgaria Rumen Radev, Speaker of the National Assembly of Bulgaria Tsveta Karayancheva and Prime Minister Boyko Borisov.
The letter says that a monument to Nzhdeh in a park serving to promotion of Cyrillic alphabet is a great disrespect to this alphabet, which is the value of the universal cultural heritage and the people who write in this graphics: "Armenian racist and founder of the theory tseghakronism Nzhdeh was an organizer of the massacre of Azerbaijanis in the Zangazur district in 1918-1922, collaborated with the Nazis during World War II and created "Armenian legion". Nzhdeh brutally killed members of the anti-fascist resistance movement in the Caucasus, the Crimea and France, was subsequently found guilty and arrested."
The EAC asked the Bulgarian authorities to focus on Nzhdeh's fascist identity and requested that this initiative be prevented.