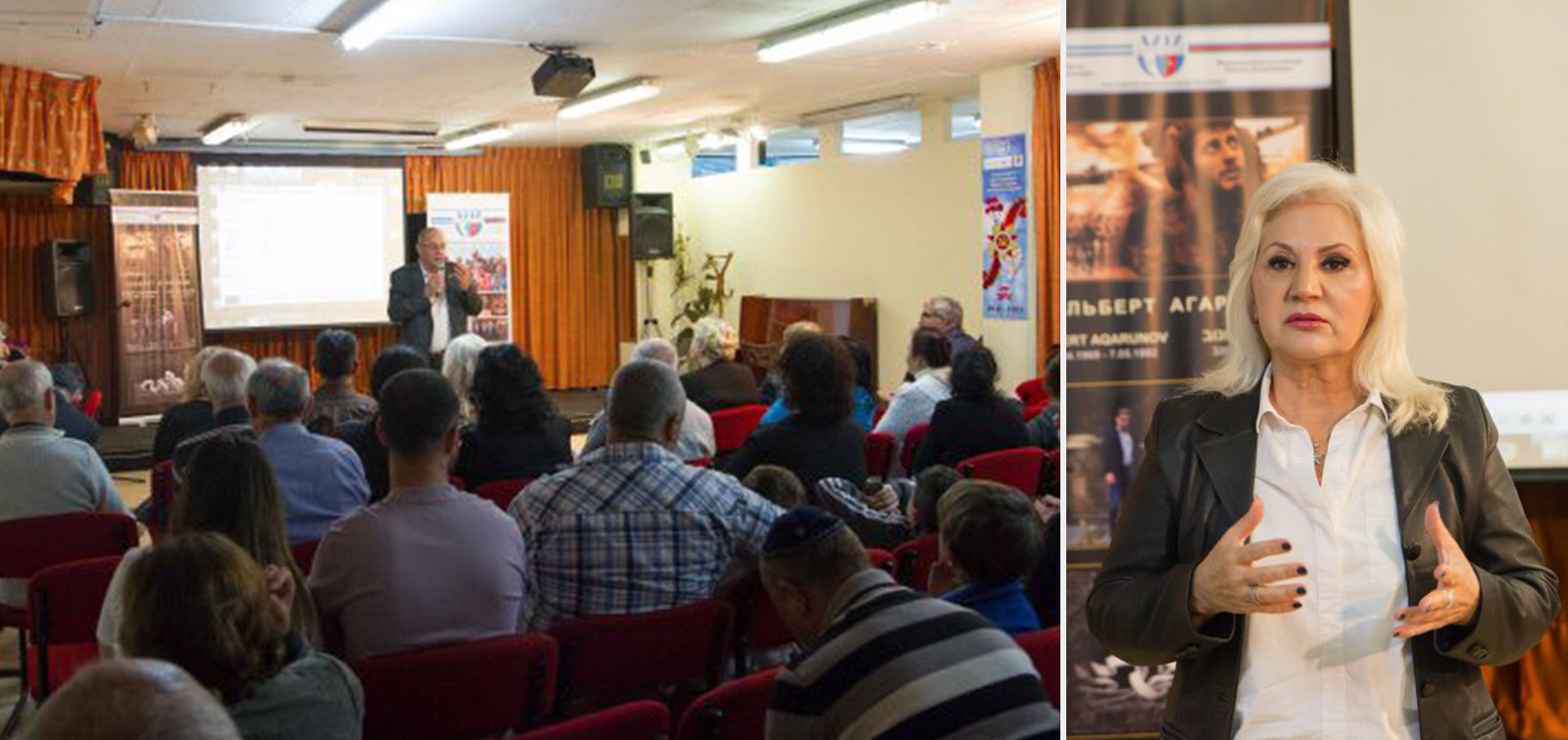 Memory of National Hero of Azerbaijan Albert Agarunov honoured in Israel
An event dedicated to the 50th anniversary of the National Hero of Azerbaijan, Albert Agarunov, who was killed in the battle defending Azerbaijan's territorial integrity during the Armenia-Azerbaijan conflict. The event was held in Akko city of Israel.
Ceremony was opened by the coordinator of Absorption Department of Akko city municipality Tarana Abramova. She spoke about life and activity of the brave son of Jewish people Albert Agarunov.
Director of the Azerbaijani Cultural Center under "Aziz" Israel-Azerbaijan International Association Yegana Salman said that the people and state of Azerbaijan honor the memory of every martyr, including Albert Agarunov, who was killed by Armenian occupants: "Albert, who was of Jewish origin, sincerely believed that he had to pay his debt to his native land together with Azerbaijani citizens. Agarunov voluntarily enlisted in the Azerbaijani Army. Azerbaijani state perpetuated the memory of Agarunov. He was posthumously awarded the title of National Hero of Azerbaijan. There is a school and street named after him."
The film "The Land I Live", dedicated to Albert Agarunov's life and activities was demonstrated during the event. The film's director, scriptwriter is Saadat Shukurova, director of "Channel 24" TV Channel.
Nears and dears of Albert Agarunov, thanked the organizers of the event - employees of municipality Tarana Abramova and Leonid Sobolevsky, Yegana Salman, Shaul Siman-Tov, Sevina Khanukayeva, and every guest who took part in the commemorative event.