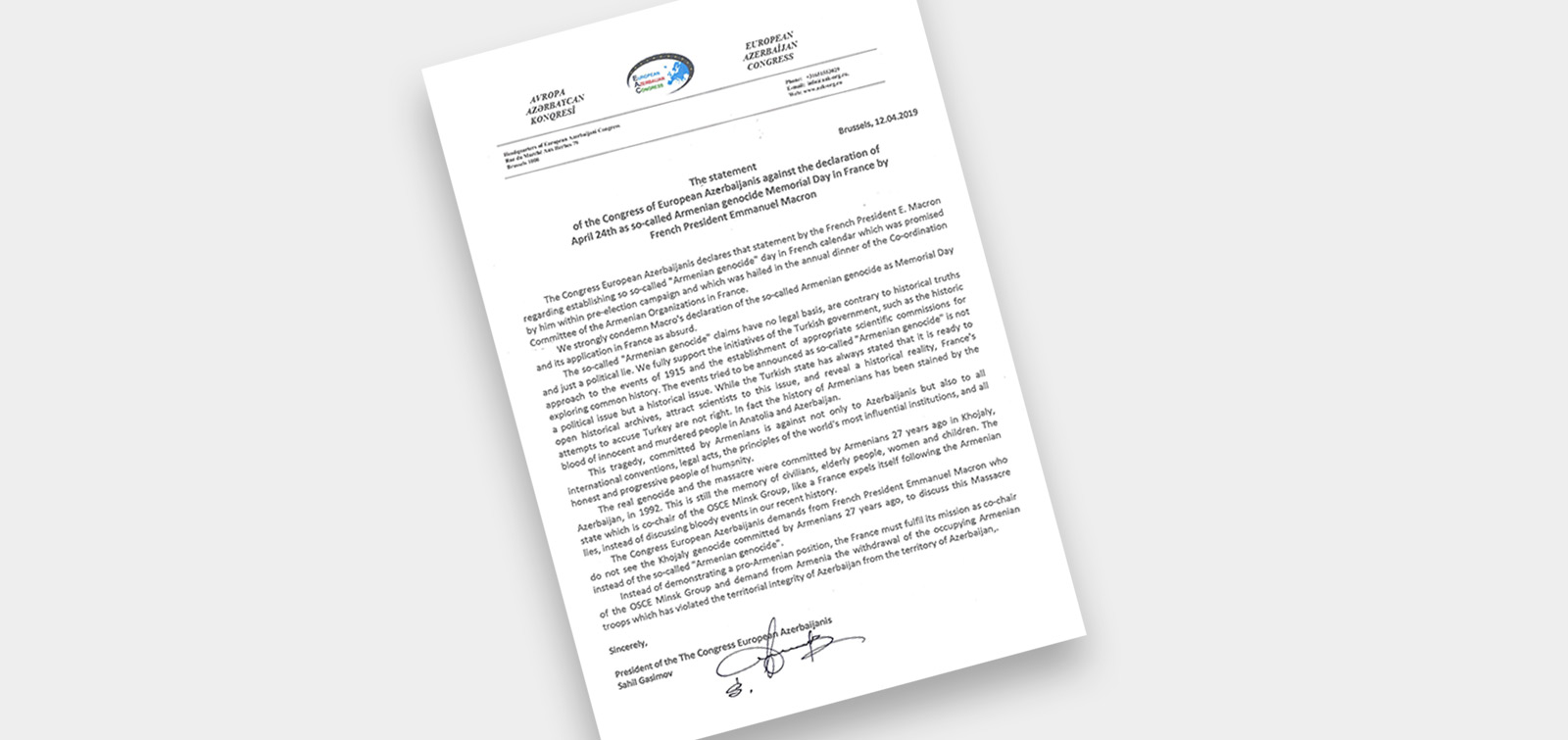 EAC made a protest against the President of France
European Azerbaijanis Congress (EAC) has appealed to Emmanuel Macron, President of France with a protest statement. This is due to the fact that Macron has used "Armenian genocide" phrase and has announced the 24th April as a Commemoration Day in France. EAC has strongly condemned announcing the "Armenian genocide" as a Commemoration Day and considers it absurd. Because, the genocide accusation has no legal basis, it is contrary to historical truth and is a political false.
EAC demanded that the President of France should not discuss the so-called Armenian genocide, but to discuss the Khojaly genocide committed by Armenians against Azerbaijan 27 years ago. The EAC believes that instead of pro-Armenian position, France should fully fulfill its mission in the Minsk Group, and should demand from Armenia to withdraw its troops from the occupied Azerbaijani territories. The statement of EAC was sent to the Administration of the President of France, the European Parliament, the European Commission, the embassies of France to the Benelux countries.