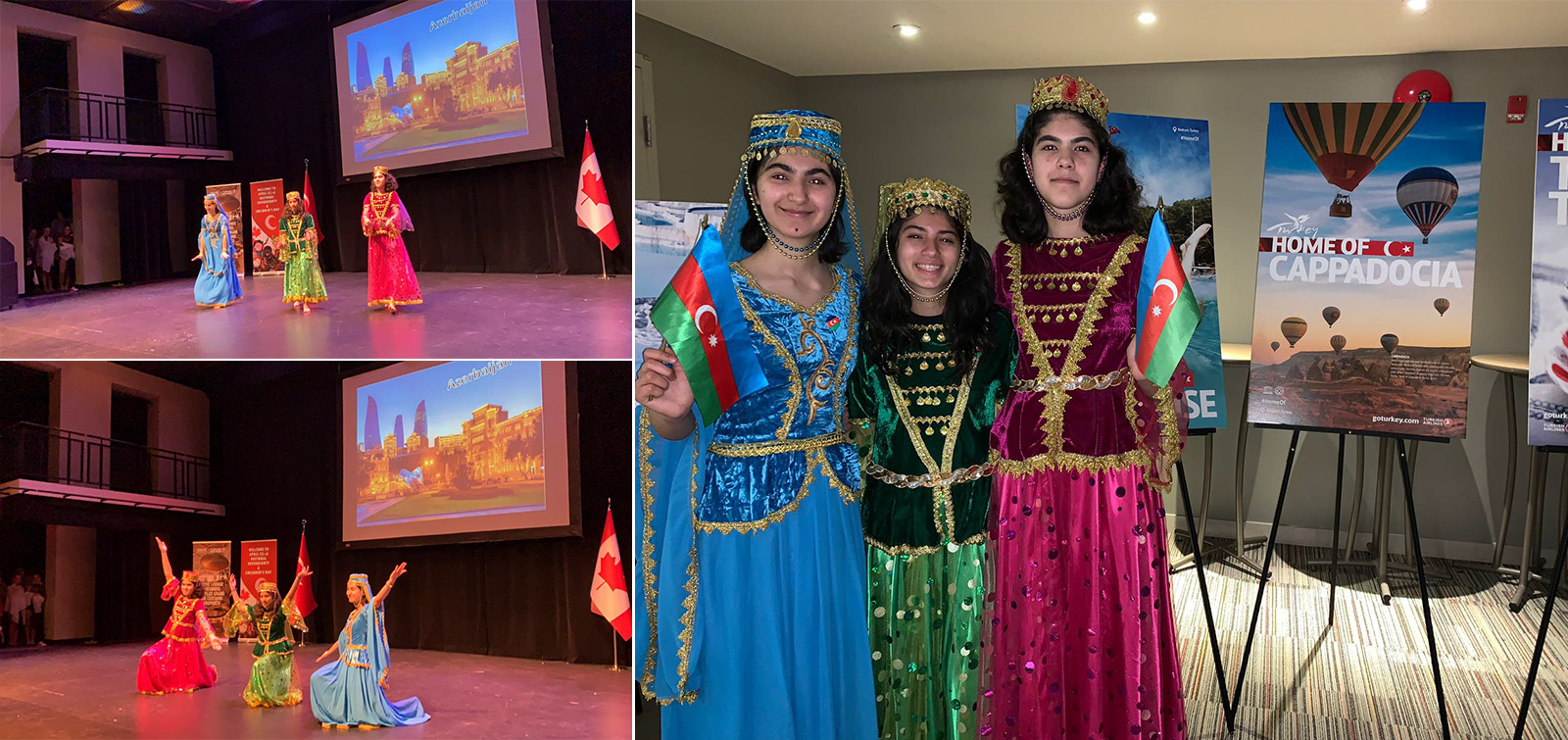 The performance of the Azerbaijani schoolchildren in Ottawa have prepossessed
An event dedicated to the "International Children's Day" was held in Ottawa, Canada. As every year, the event was organized by the Turkish Canadian Cultural Association. Participants from Russia, Kazakhstan, India, Mexico, Korea and other countries, as well as representatives of diplomatic missions attended the event.
The students of the "Karabakh Azerbaijani Language School" in Canada were also invited to the event.
Schoolchildren demonstrated our national dances in Azerbaijan's national clothes. The audience welcomed their performance with great interest and sympathy.