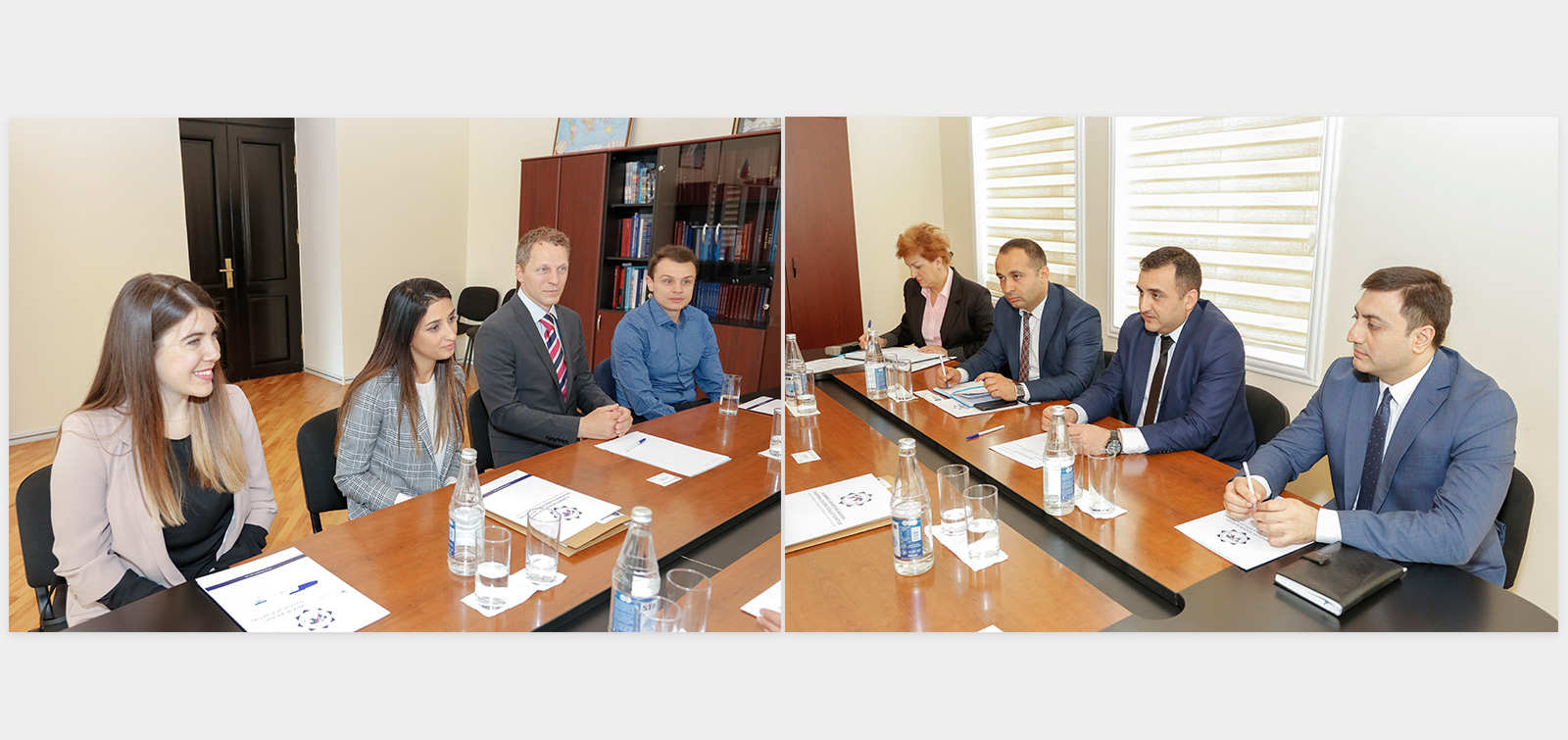 Representatives of the Mine Mark Foundation visited the State Committee on Work with Diaspora
Delegation of the Mine Mark Foundation, a non-governmental organization based in the Hague, Kingdom of the Netherlands, visited the State Committee on Work with Diaspora on April 23. The delegation includes co-founders of the Foundation Lala Mustafazadeh - Van der Kolk, Nils Hegel, public relations manager Ilaria Vallini and finance and strategy manager Alexander Zdravkovski. Dashgin Rajabli, head of the apparatus, said that Azerbaijanis live in all parts of the world, including conflict zones, and we feel responsible for each of them. In this sense, we are interested in carrying out joint projects with the Foundation.
The head of the apparatus said that dozens of Azerbaijani children were killed during the Karabakh war.
It was noted that the Foundation, established in 2018, implements projects aimed at protecting children and youth from mines and explosive ordnance.
The Mine Mark Foundation has also laid the foundations for a mine safety education project.
During the meeting detailed information was given about the online platform of the Foundation, which includes books, games and videos. Guests noted that they will visit Jojug Marjanli and will get acquainted with the children in these days.
The goal is to build a bridge between the Azerbaijani children suffered from war and the children living abroad, as well as to spread the information about the Karabakh problem worldwide.