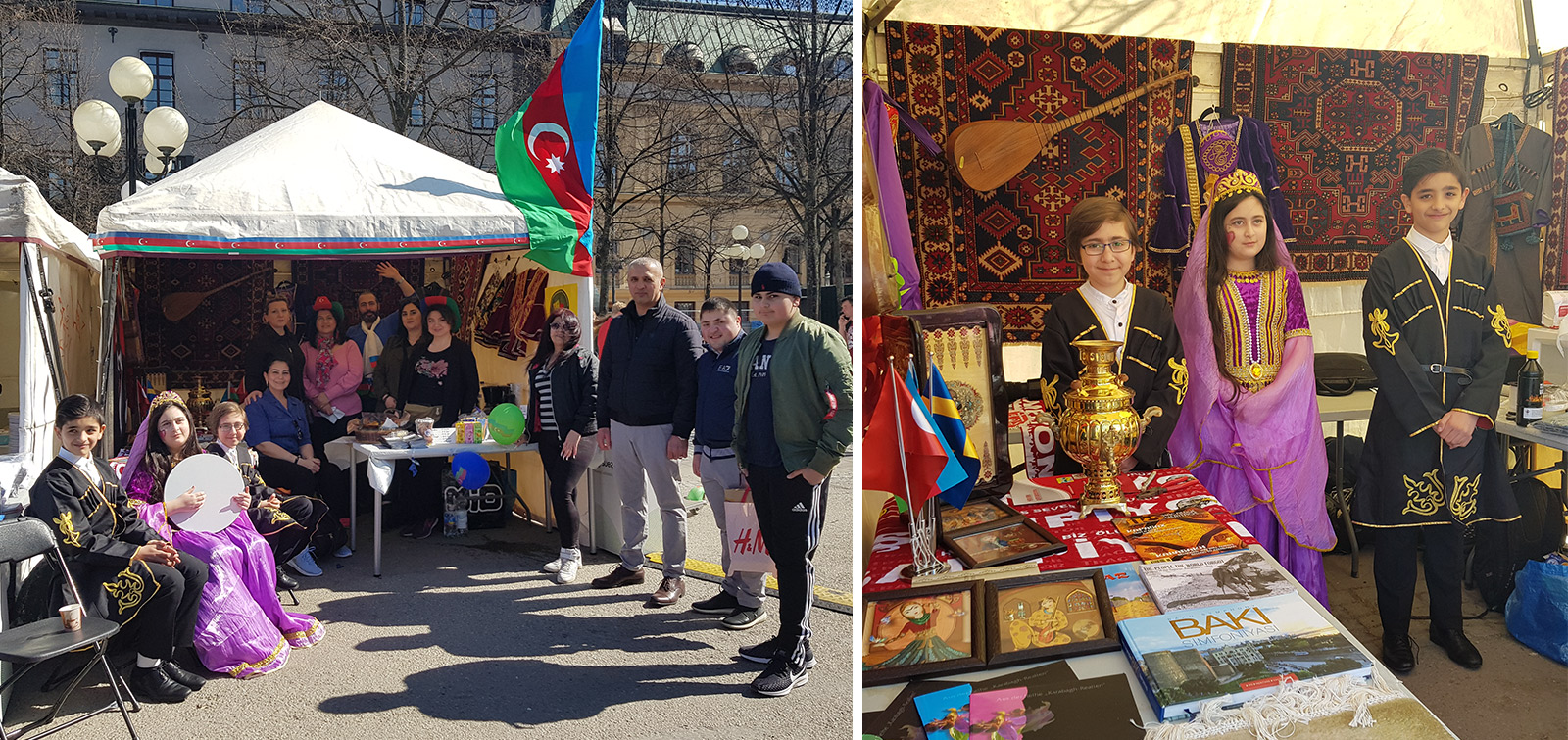 "Tumurcug" theater has joined the "Children's holiday" in Stockholm
As every year, this year's celebration of "Children's holiday" announced by Ataturk was celebrated in Sweden`s capital Stockholm.
Various Turkic-speaking countries participated in the festival organized at the park "Kungsträdgården" ("King's Garden"). The event was also attended by the "Tumurcug" Azerbaijan Drama Theater operating in Stockholm.
Azerbaijani carpets (Karabakh, Guba, Shirvan), national costumes, sweets and musical instruments were displayed in the tent, where Azerbaijani flag fluttered over. Foreign guests attending the festival came to the tent and posed for photographs with small actors of the "Tumurcug" Drama Theater in national costumes. They also were interested in the history, culture and art of Azerbaijan. The guests were provided with brochures and magazines about Khojaly genocide. They were served Azerbaijani tea and treated to desserts.
It should be noted that "Tumurcug" is the first Azerbaijani Drama Theater in Europe.