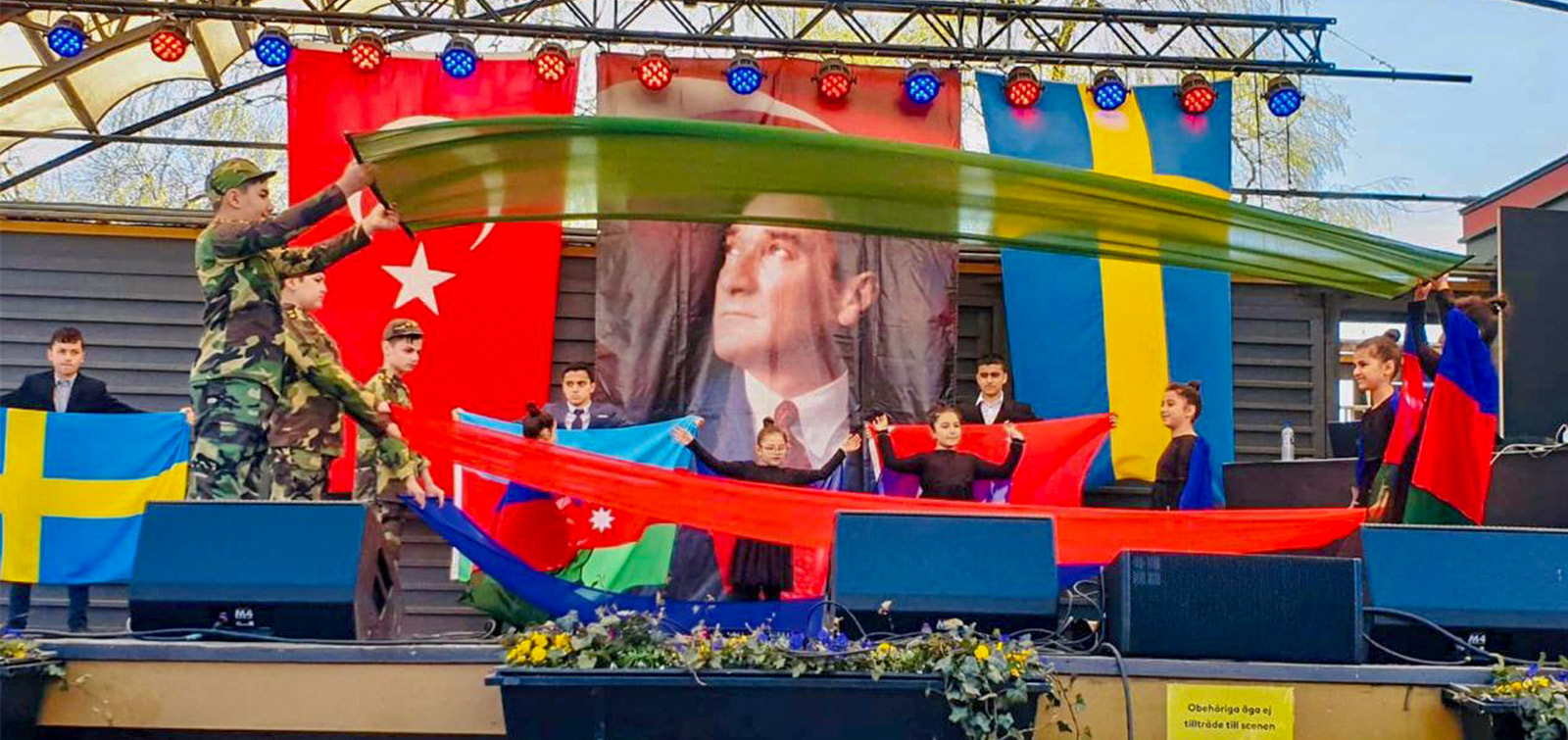 Azerbaijani children spoke about Karabakh at the festival in Stockholm
Children's festival was held in Stockholm, Sweden on 21 April. Dance group of SAF Swedish Azerbaijani Association performed "My Azerbaijan" song on Royal Garden stage of Stockholm. Members of SAF Fidan, Emil, Nazrin, Jahangir and Ujanur performed national dances such as "Nalbaki" and "Naz elama" after the dance of "My Azerbaijan". Thousands of spectators welcomed the performances of these children with Azerbaijani flags on the stage. Young Azerbaijani athletes living in Sweden came to the stage with the flags of Azerbaijan, Sweden and Turkey.
Representatives of the SAF association spoke about children rights in Azerbaijani and English languages. They talked about the fate of thousands of children who were driven out of their homes in Karabakh and noticed that they still can not return to their native lands.