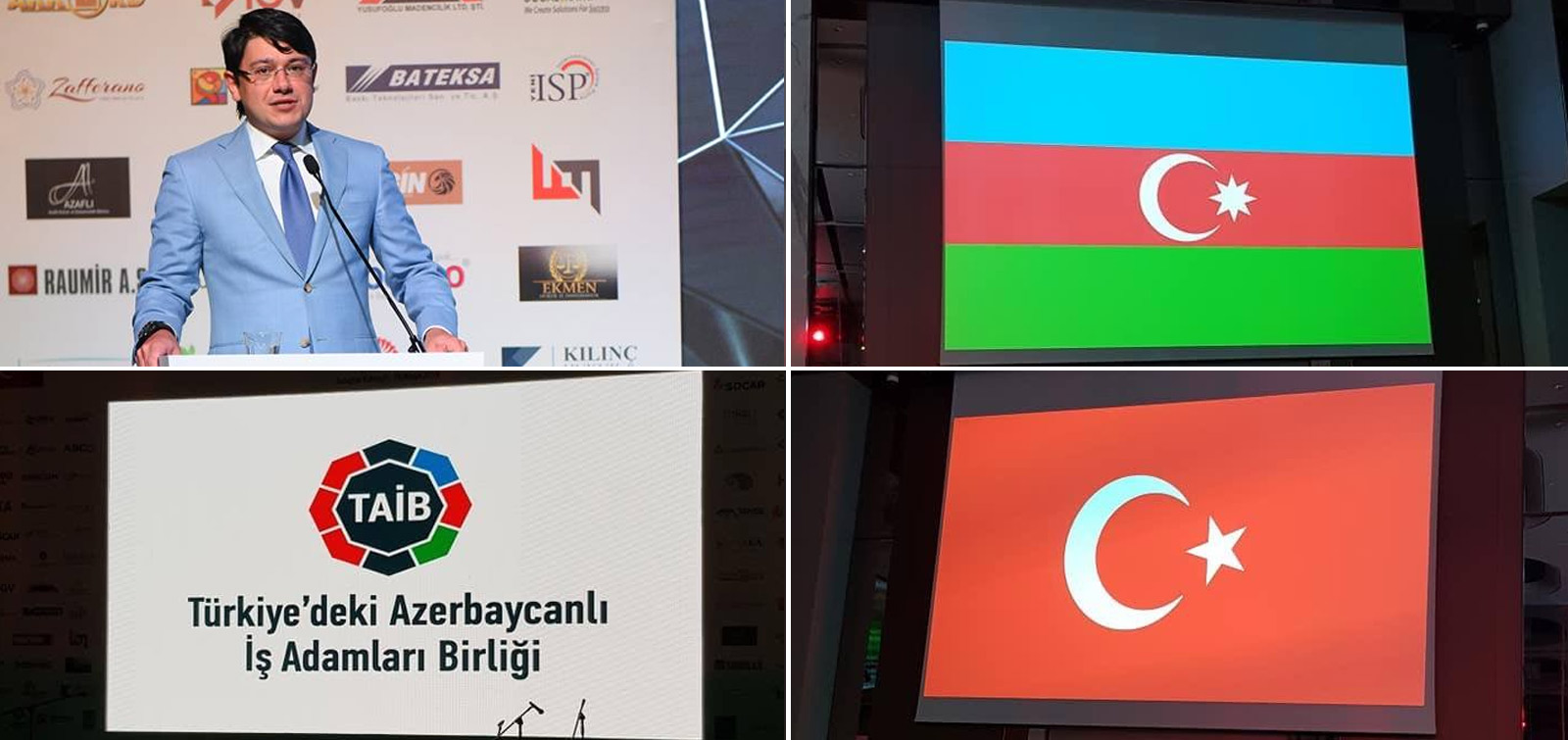 Relations between businessmen of Azerbaijan and Turkey are expanding
Azerbaijan-Turkey Association of Businessmen (ATAB) held an event in Istanbul on April 19 to strengthen the cooperation relations between Turkish and Azerbaijani businessmen.
Chairman of the Board of the Association Mehdi Naghiyev said in his speech that, they work to strengthen the activities of ATAB, established in 2012 with 16 companies and businessmen, to establish contacts between the businessmen of two countries, to intensify existing relations and to support new investment projects.
Ambassador Extraordinary and Plenipotentiary of the Republic of Azerbaijan to the Republic of Turkey Khazar Ibrahim said that they are always ready to support businessmen of both countries and will help to strengthen relations. Fuad Muradov, chairman of the State Committee on Work with Diaspora of the Republic of Azerbaijan emphasized that, Azerbaijan always supports Turkey and Turkey always supports Azerbaijan and he reminded that the Presidents of both countries have done great work in this direction. President of the Presidential Financial Bureau Goksel Ashan stressed the current situation of economic relations between the two countries.
Member of Grand National Assembly of Turkey from Istanbul, chairman of Turkey-Azerbaijan interparliamentary friendship group Shamil Ayrim spoke about the strength of the relations between the two brother countries and said that fraternal relations between the presidents have created great opportunities for Azerbaijani and Turkish businessmen.
The event, where the certificates were presented to the ATAB members ended with an artistic part.