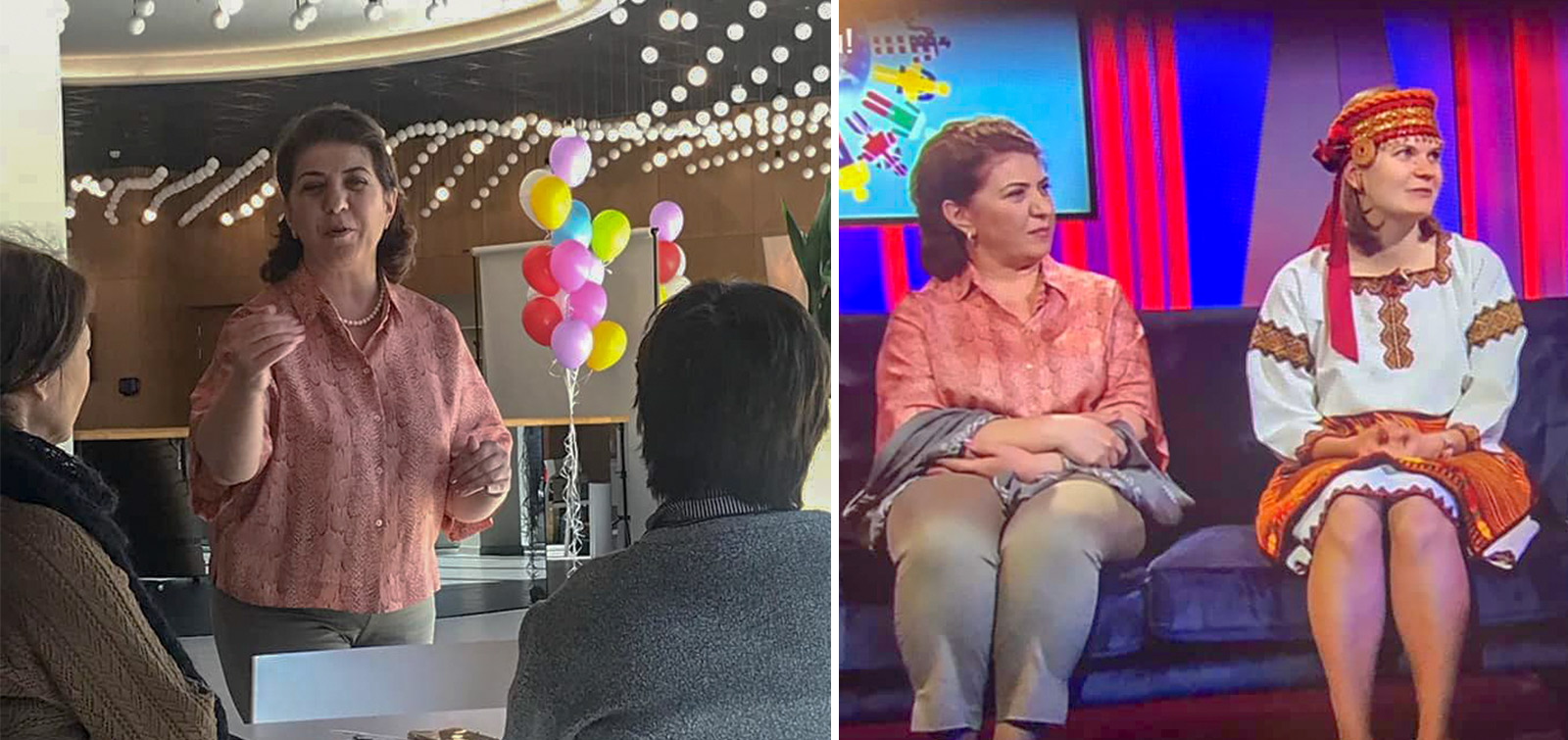 Day of Azerbaijan marked in Estonia
A series of events dedicated to the Day of Diversity held in Estonia on April 17. Presentation of the "Day of Azerbaijan" held at the Ministry of Social Security, was organized by the presenter of the radio program "Ojag", Chairwoman of the Azerbaijani Sunday School "Orkhan" Sanam Aliyeva and supported by Ministry of Culture of Estonia and Integration Fund. Chairman of the Estonia-Azerbaijan Cultural Center "Aydan" Niyazi Hajiyev and member of the organization Zahra Gahramanli also attended the event.
Sanam Aliyeva briefed the participants about the history and culture of Azerbaijan and spoke about one of the biggest holidays of our people Novruz holiday and its traditions.
After the event, S. Aliyeva, who participated as a guest on Estonia's "Channel 2" TV channel, spoke about the culture, art, history, customs and traditions of our people and answered questions. Symbols and sweets of Novruz were demonstrated during the program.