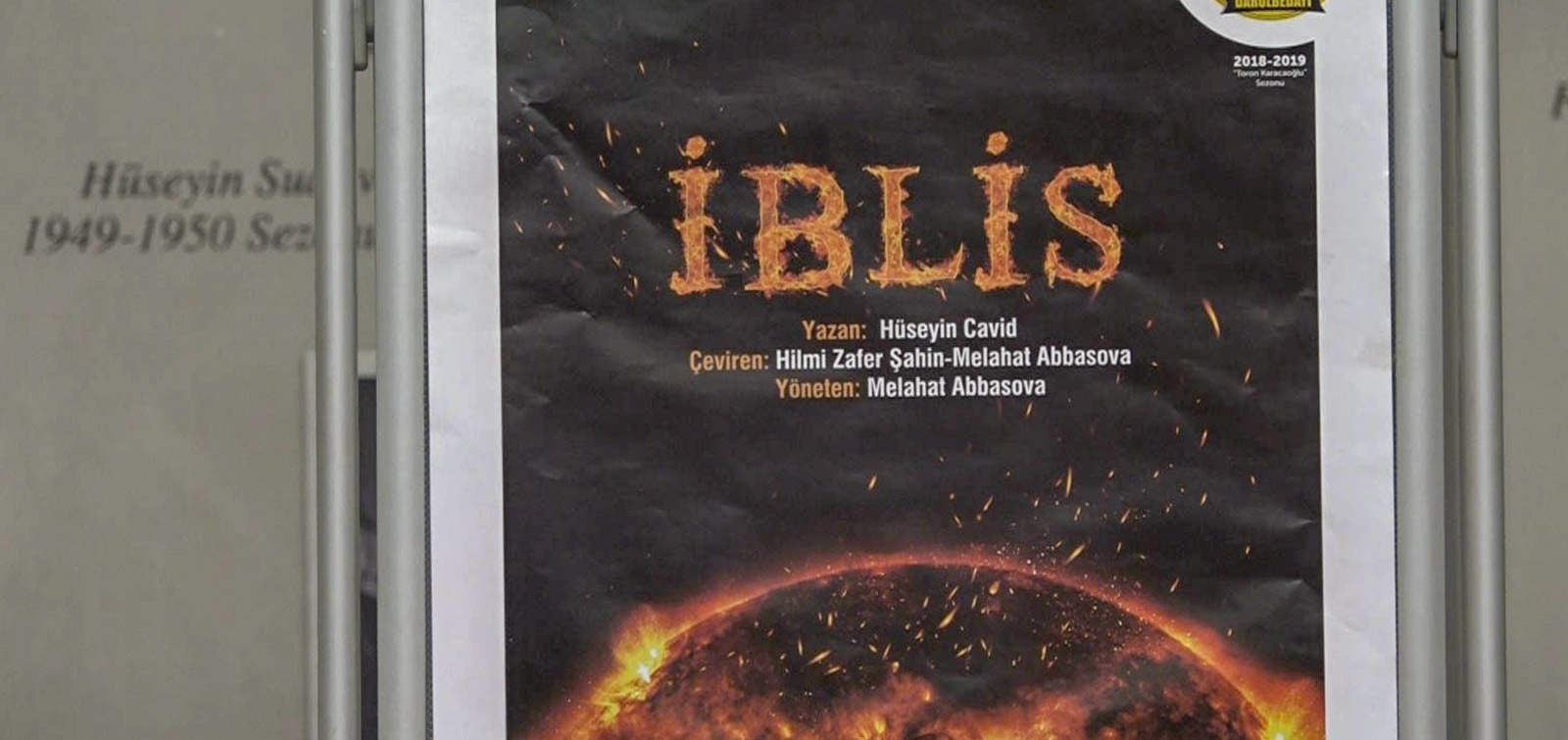 The "Iblis" by Huseyin Javid was staged in Istanbul
The work "Iblis" by Huseyn Javid, a prominent Azerbaijani dramatist was staged at the Harbiye- Muhsin Ertugrul spectacle in Istanbul. The play was organized with organizational and financial support of Istanbul City Theatres. The event were attended by Assistant to the President of the Republic of Azerbaijan for Public and Political Issues Ali Hasanov, Minister of Culture Abulfas Garayev, President of the International Turkic Culture and Heritage Fondation Gunay Afandiyeva, Head of Turkey-Azerbaijan Interparliamentary Friendship Group Shamil Ayrim, Chairman of the Marmara Group Strategic and Social Research Foundation Akkan Suver, Ambassador of the Republic of Azerbaijan to the Republic of Turkey Khazar Ibrahim, Consul General of Azerbaijan in Istanbul Masim Hajiyev , officials of embassy and consulate, intellectuals, media representatives and others.
Producer of the play is Honorary Artist of Azerbaijan, Deputy Director of Istanbul City Theatres Malahat Abbasova, the dramatist who adapted the text of the work to modern Turkish language is Hilmi Zafar Shahin, and the senior advisor is Sona Valiyeva, PhD on philology. The main characters are famous actors of Turkey Ridvan Chalabi, Amra Nargi, Iskender Baghchılar, Shenay Bag, Nurseli Tırıshkan and Chaghatay Palabiyik. The music of the play was composed by composer Aygun Samedzade, People's Artist of Azerbaijan. 3D lighting devices "Maping" was used for the first time in this performance.