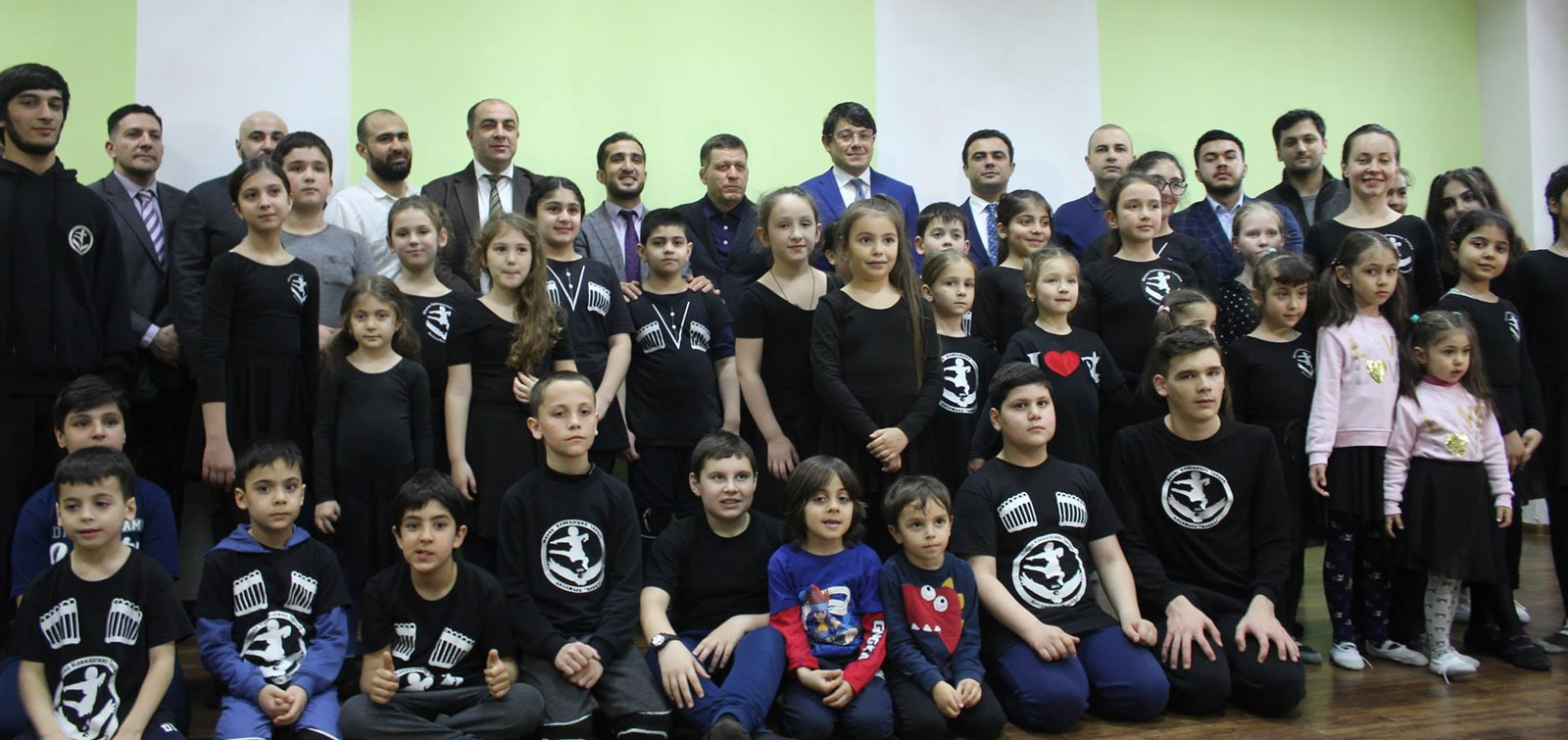 Diaspora leaders visited the children's home in Kyiv
Within the framework of his visit to Ukraine, the Chairman of the State Committee on Work with Diaspora Fuad Muradov and heads of diaspora organizations visited the children's home "Beryozka" in Kyiv and presented gifts to kids. The chief physician, Alexey Mogilny, thanked for the visit and gifts and gave information about the enterprise. He noted that Azerbaijani diaspora organizations regularly provide assistance to the enterprise which serves for 95 children. Kyiv Azerbaijanis Congress Congress has been supporting the material and technical and food support for the children's home for over five years, visiting children on holiday and bringing them presents.
Chairman of the State Committee Fuad Muradov highly appreciated the charitable activities of the Azerbaijani diaspora organizations and expressed hope that not only the Kyiv Azerbaijanis Congress, but also other Diaspora organizations would make such initiatives. Later, the delegation of State Committee and Diaspora leaders also got acquainted with the "School of Caucasian Dances" operating under the United Diaspora of Ukrainian Azerbaijanis. Co-founders of the school Nijat Mirzayev and Shamsi Maharramov gave information about the school, saying that the pupils studying here represent different nations. For more than 10 years, the dance ensemble of the school has successfully represented Azerbaijani culture at festivals.
Chairman of the Committee hailed the activity of the dance school and said that the Committee would provide all possible support to further develop it. At the same time, he noted that it is necessary to organize a visit of the school dance group to Azerbaijan and familiarize them with our country.
Later, pupils of the dance school performed Azerbaijani dances for guests. At the end, diaspora leaders posed for memorial photographs with the pupils of the school.