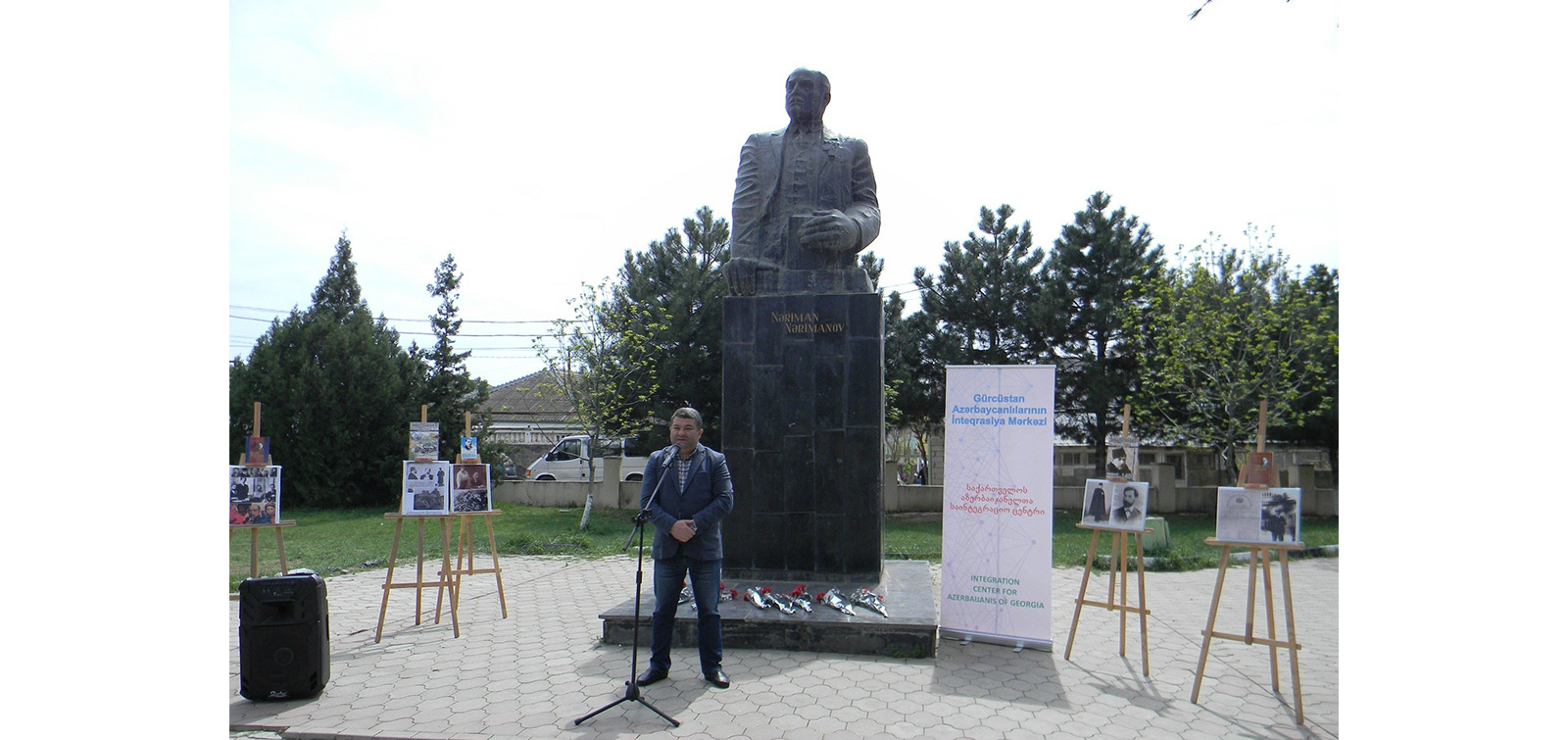 Nariman Narimanov was commemorated in Marneuli
An event dedicated to the 149th anniversary of prominent writer and statesman Nariman Narimanov was held in Marneuli on 14 April.
The event was organized by the Integration Center of Georgian Azerbaijanis and the Nariman Narimanov Memorial Museum in Tbilisi. Public figures getting together in front of Nariman Narimanov's monument commemorated his memory and laid flowers there. Executive Director of the Integration Center of Georgian Azerbaijanis Aygul Isayeva, Chairman of the Board Murad Muradov, Deputy of Georgian Parliament Ruslan Hajiyev, Head of Nariman Narimanov Museum in Tbilisi Rana Dalivalova, Editor of "Garapapaglar" magazine Akif Khansultanli and poet Fatma Aslan spoke about the great writer's large- scale activity.
Other speakers noted that the high-level celebration of N.Narimanov's 150th anniversary in Marneuli is very important. İn the end, the pupils read the Narimanov's testament to his son Najaf.