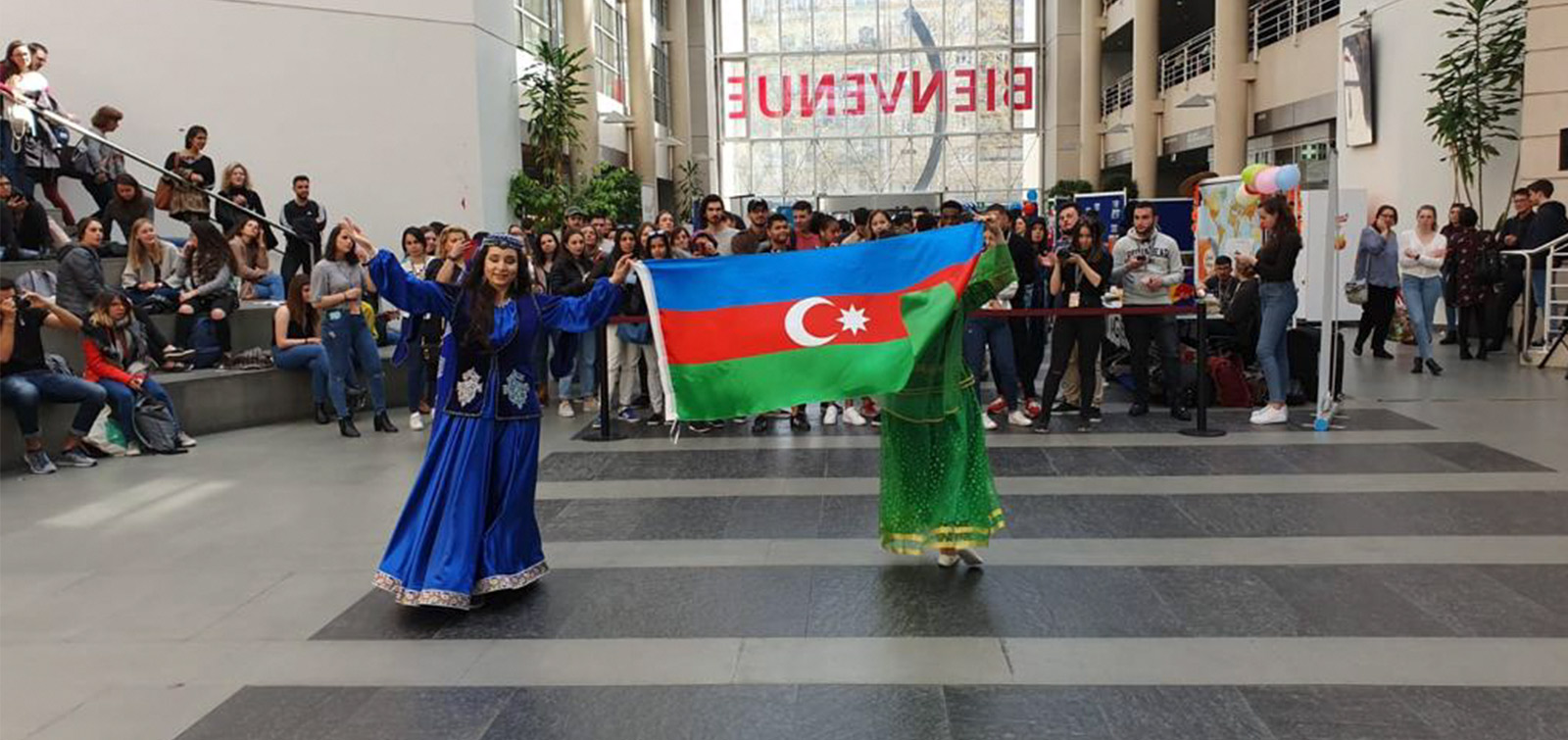 Azerbaijan represented at the festival in Geneva
Azerbaijani representatives participated at the Global Village festival organized by the University of Geneva.
More than twenty countries and different organizations were represented at the event. The corner which was established at the event featured national traditions, culture and cuisine of our country.
Azerbaijani students studying at University of Geneva Chinara Azayzadeh and Fidan Rustamzadeh presented our national dances.
It should be noted that, for the first time our country participated in the festival which was organized for the tenth time. Nevertheless, the relevant corner and presentation on our country aroused special interest among the participants and the guests.