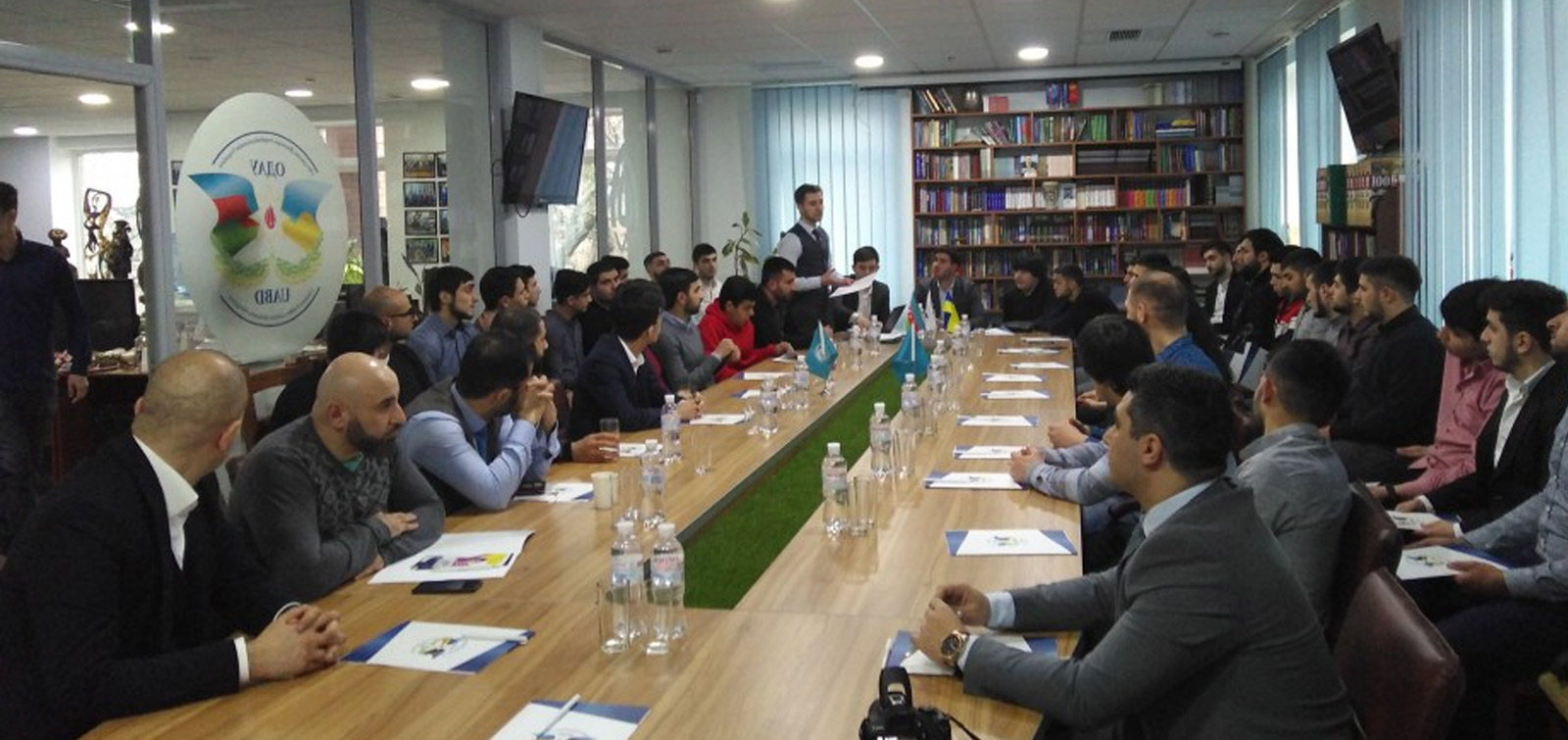 New chairman of Azerbaijani youth organization was elected in Ukraine
Conference on reports and elections of the Ukrainian Azerbaijani Youth Union was held in Kiev on April 12. Representatives from various regions of Ukraine, the State Committee on Work with Diaspora of the Republic of Azerbaijan, other diaspora organizations, well-known Ukrainian cultural and sports figures participated in the event. Chairman, deputies, board of directors and members of the supervisory board for the organization were elected in the conference.
As a result of the elections, Damat Asgarov was elected as a chairman of the UAYU, Tamerlan Sadigov and Shirali Shukurov were elected as deputies chairman. The conference participants congratulated the youth and wished them success in their future activities. The representative of the State Committee on Work with Diaspora stated that the Azerbaijani state and the State Committee will always support them. At the end of the event world champion on kickboxing Fakhraddin Iskenderov and other Azerbaijani young persons were awarded with honorary diplomas for their active participation in cultural life of Ukraine, in the field of sports, as well as their contribution to the development of relations between the two countries.
It should be noted that UAYU was established in 2011 and was registered in the Ministry of Justice of Ukraine.