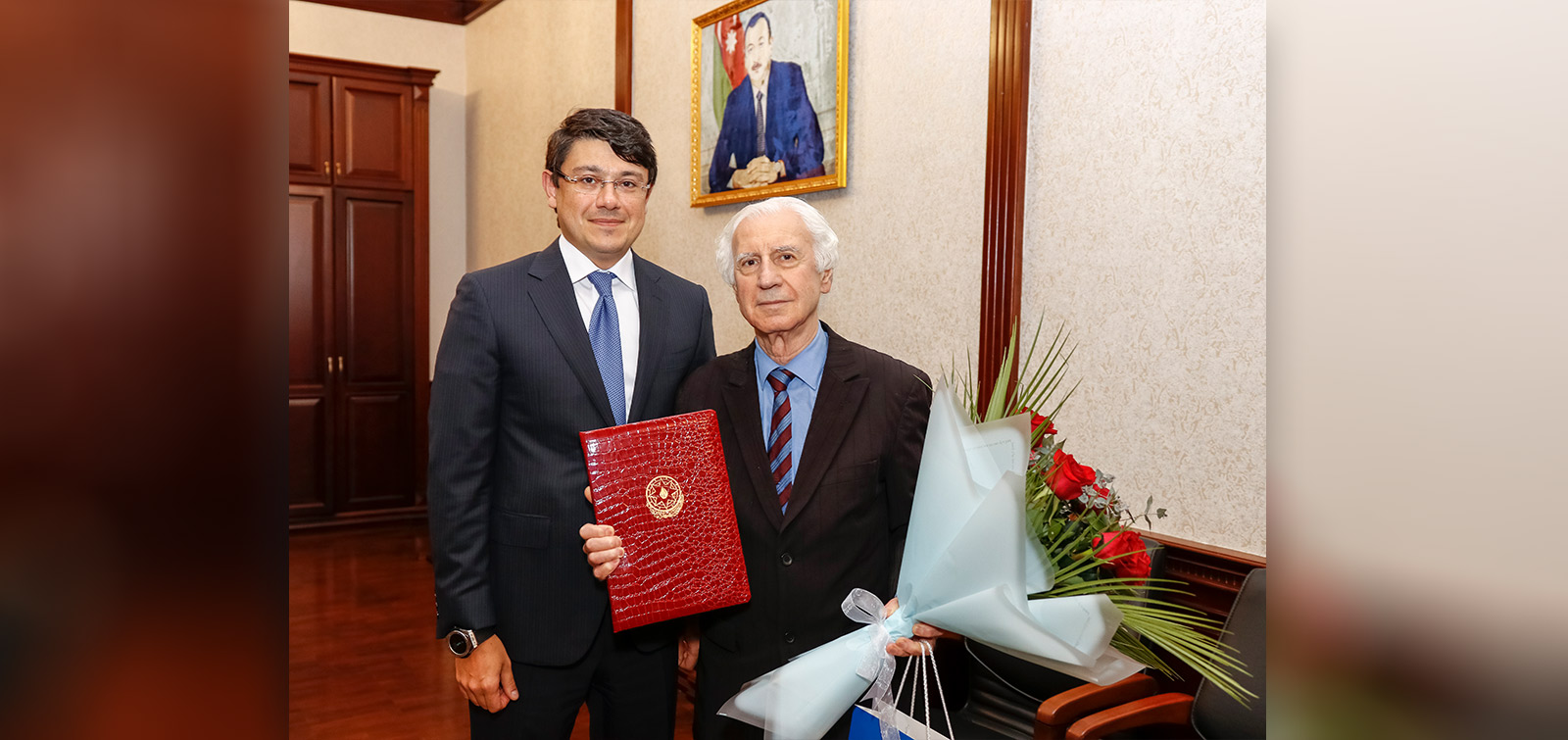 Chairman of the Committee Fuad Muradov congratulated composer Arif Mirzoyev
10 aprel is 75th birthday of Arif Mirzoyev, Azerbaijani composer and pianist living in Germany, Honored Artist of Azerbaijan, member of Union of Composers of Azerbaijan and Russia, International Music Society named after J. S. Bach in Leipzig and German-Azerbaijani Forum.
Fuad Muradov, Chairman of the State Committee on Work with Diaspora, congratulated on the 75th anniversary of the composer who is in Baku now. He thanked to the composer and wished him good health and success in his work. The chairman of the committee said that Arif Mirzoyev is an active member of the Azerbaijani diaspora in Europe today and a worthy propagandist of our country.
The composer, who is the founder of religious-memorial organ and polyphony music not only in Azerbaijan but in all Eastern music, is the only master in contemporary music polistilism in our country. Arif Mirzoyev is called "Sebastian Bach of East" in Germany. The composer, who was born in Baku, later lived in Moscow for a long time. Now he lives and works in Germany.