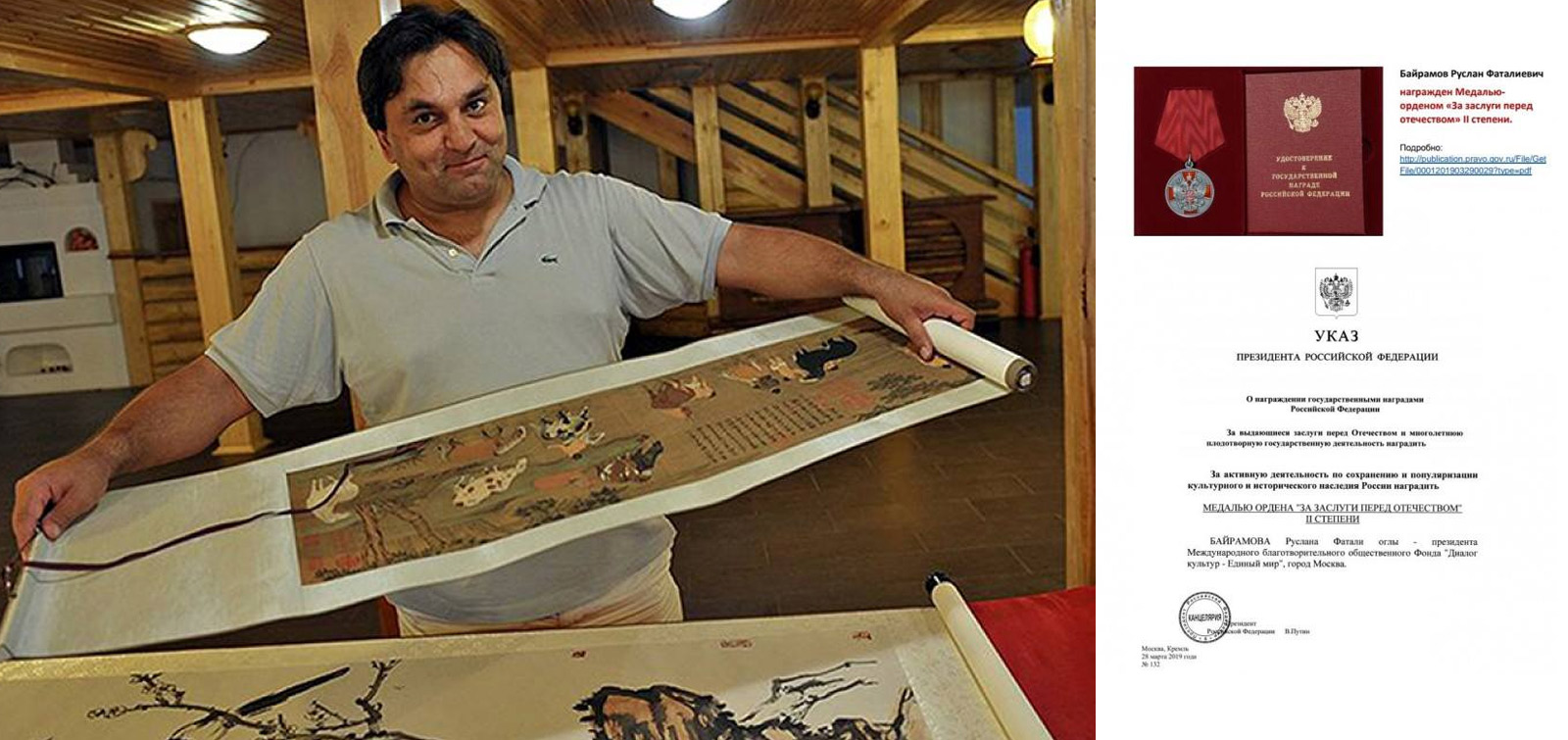 Russian President decreed on awarding our compatriot
Azerbaijani Ruslan Bayramov, who lives in Russia, was awarded with the Order for Merit to the Fatherland 2th class "For Services to Homeland".
The relevant text of President Vladimir Putin's decree was posted on the official web-site of legal information. Our compatriot was awarded for his activity in the field of protection and promotion of Russia's cultural and historical heritage.
Ruslan Bayramov is the head of "ETNOMIR" project in Kaluga and the president of the International Charitable Society "Dialogue of Cultures – United World". The "ETNOMIR" cultural and educational tourism center, with its uniqueness, provides an opportunity to get acquainted with the lifestyle, traditions and culture of the peoples of the world. Within the framework of this project, the Russian Culture Museum was commissioned in Novoivanovka village of Gadabay in 2006.
R.Bayramov was born in Novoivanovka village of Gadabay region of Azerbaijan.