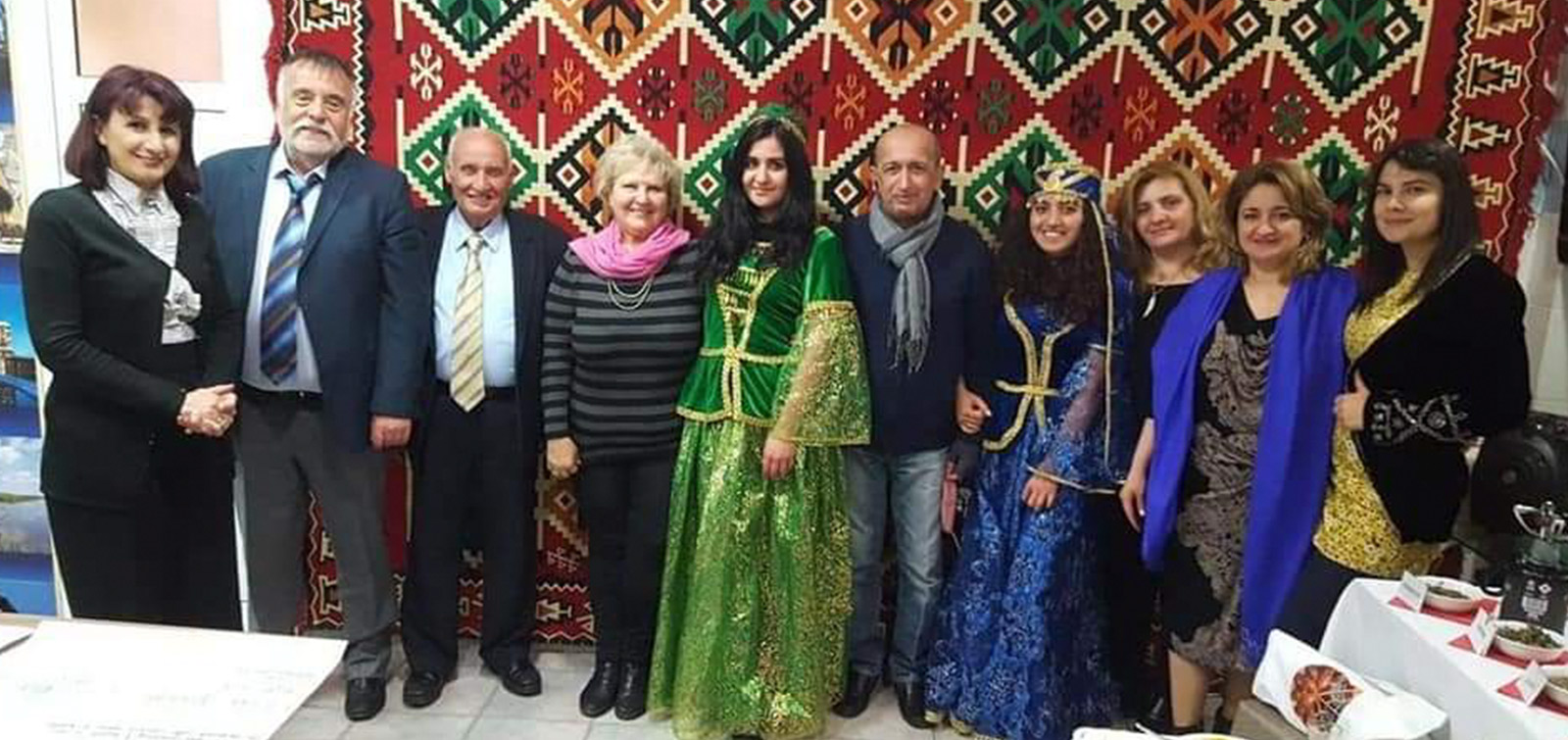 The Azerbaijani tea was exhibited in Greece
Azerbaijani tea, traditional drink of Azerbaijani people was presented at the office of the "Gala" Greece-Azerbaijani Friendship Association on April 6. The event was attended by Chairman of the Korais Cultural Society Stratos Tsikhlas, Chairman of the "Georgians in Thessaloniki" Society Zaza Sulamanidze, journalist Sofia Prokopidou and others.
Detailed information on the procedure of preparation and presentation of the Azerbaijani tea was given during the exhibition. This process was visually demonstrated to the local audience. Organizer of the presentation Medeya Damotsiadu, who is closely acquainted with the Azerbaijani culture, said that the tea culture in Azerbaijan is a symbol of hospitality and friendship. For centuries the tea has been offered for guests in the official receptions, as well as engagement parties and this tradition is still continued. She emphasized that, the Azerbaijani tea is differed with a delicate aroma and pleasant color, and is usually served on a table with sweets, jam, cookie and lemon.
Guests enjoyed this event and expressed that they desire to hold such cultural meetings more frequently. At the end, the Azerbaijani tea was presented to some participants.