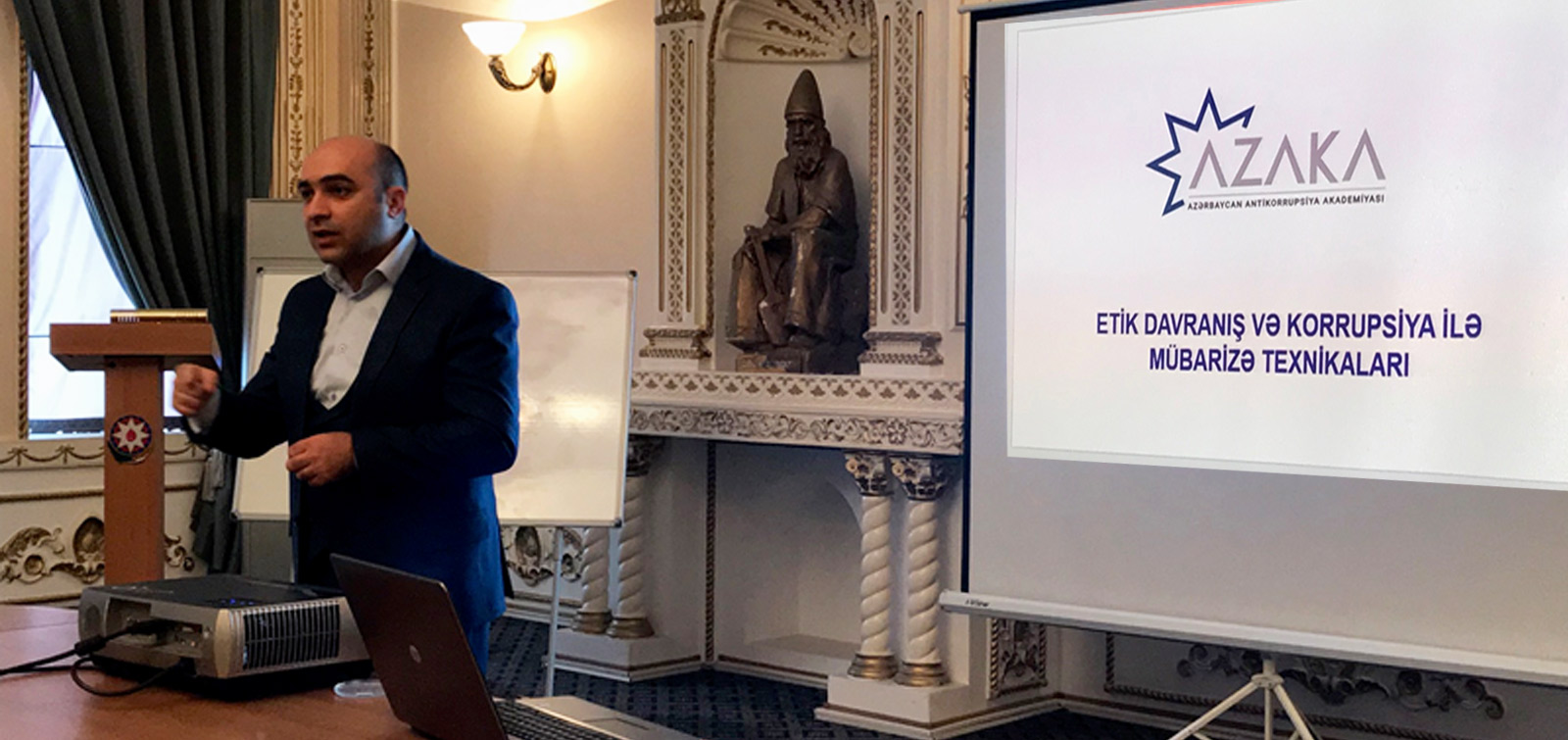 Training courses have been organized for the Committee staff
2-day training courses on "Ethics and Combating Corruption Techniques" were held for the managers and employees of the State Committee on Work Diaspora and the Fund for Support to Azerbaijani Diaspora on April 2-4.
The event was organized by the Azerbaijan Anti-Corruption Academy with the support of the Comission on Combating Corruption of the Republic of Azerbaijan. The participants were informed on the issues of state administration, ethics rules, main conditions of effective service, institutional and legislative reforms in the field of anti-corruption in our country.
Seminars on anti-corruption techniques - transparency, public monitoring, legal awareness, online and real combating methods were also held.