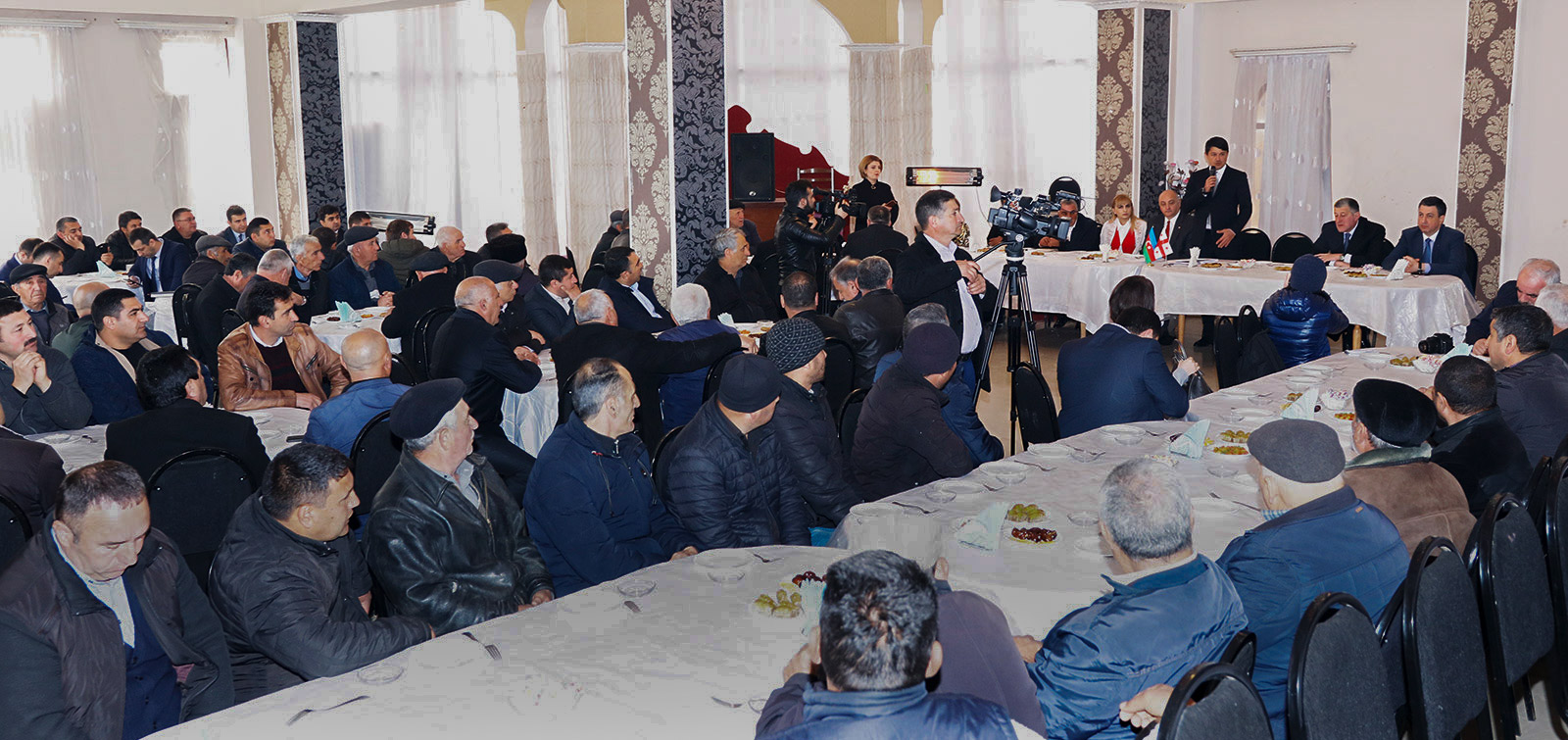 The chairman of the State Committee visited Garachop district
Azerbaijani delegation led by Fuad Muradov, head of the State Committee on Work with Diaspora visited the Garachop district of the Sagarejo region of Georgia on April 4.
The chairman of the State Committee spoke about the work done by the State Committee and its projects during the meeting with local residents in the district of Garachop. He said that the purpose of his visit to Garachop is to get acquainted with the problems of Azerbaijanis and to work together with Georgian counterparts in their resolution. Fuad Muradov said that discussions are underway to establish a joint high school between Azerbaijan and Georgia and this issue has been discussed in the official meetings during his visit to Georgia.
The event was attended by Ambassador of Azerbaijan to Georgia Dursun Hasanov, Adviser of State Minister for Reconciliation and Civic Equality Ayaz Mammadov, the Attache of the Department on Work with Diaspora of the Ministry of Foreign Affairs Tamar Tevdoradze, First Deputy Governor of Kakheti Irakli Shiolashvili, Mayor of Sagarejo Giorgi Erboconashvili, Deputies Mayor Lekso Gilashvili, Shota Kakabadze, employees of the city administration Arjil Jabadari, Kakhaber Marqabadze, Nika Digmelashvili, representative of the mayor of Sagarejo on Karachap Natig Rasulov, his deputy Gulu Hajiyev and other people.