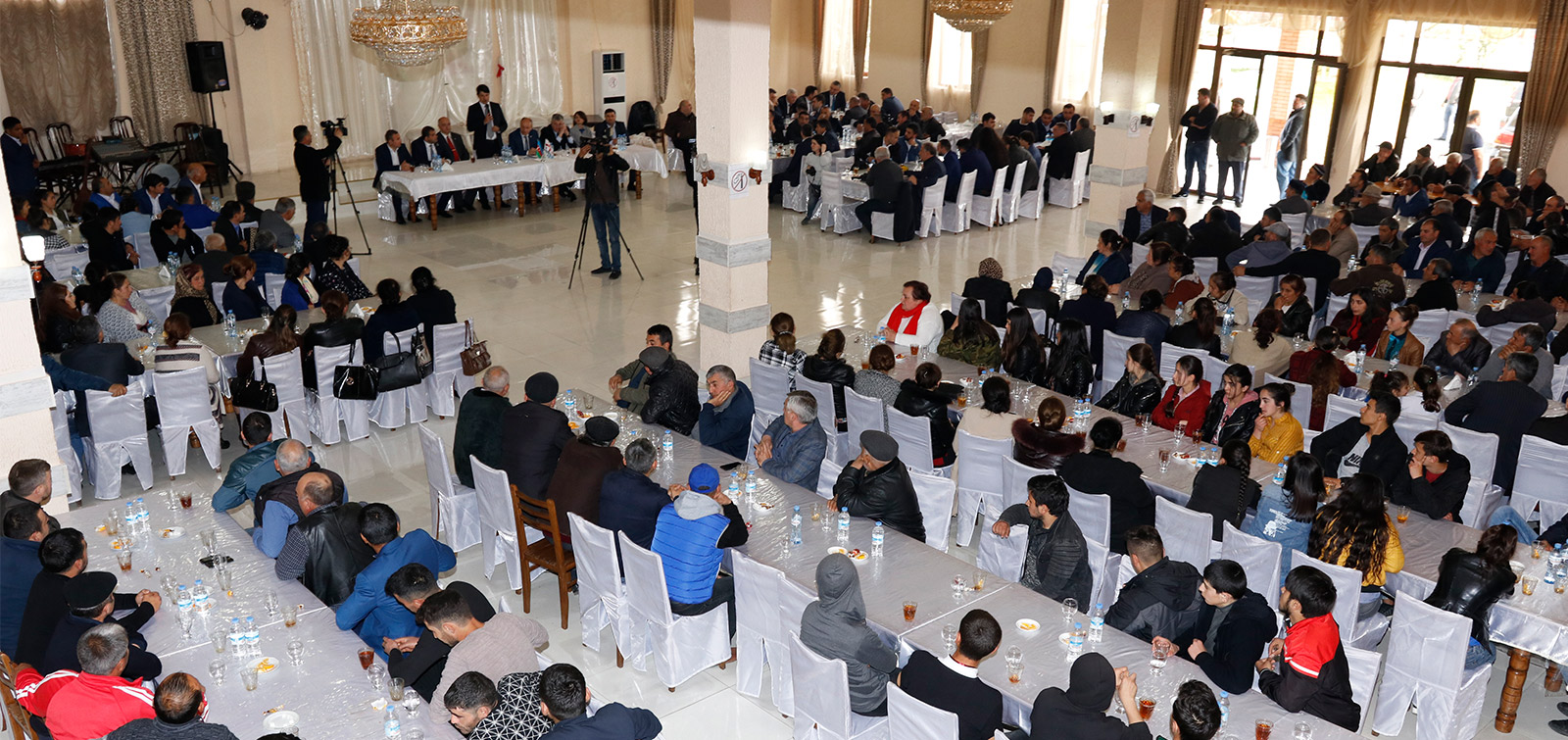 Chairman of the State Committee visited Gabal province of Georgia
Azerbaijani delegation led by Fuad Muradov, Chairman of the State Committee on Work with Diaspora, visited the Lagodekhi region on April 4.
The Chairman of the State Committee, accompanied by representatives of the Lagodekhi municipality got acquainted with the Public Center operating in Gabal.
Azerbaijani Ambassador to Georgia Dursun Hasanov, Adviser to the State Minister for Reconciliation and Civic Equality Ayaz Mammadov, Attaché of the Department on Work with Diaspora at the Ministry of Foreign Affairs Tamar Tevdoradze, Deputy of Georgian Parliament from Lagodekhi and Kvareli Municipalities Guram Majarashvili, Deputy governor of Kakheti Irakli Shiolashvili, mayor of Lagodekhi municipality Jondo Mdivnishvili, Chairman of Lagodekhi municipality Carlo Jamburiya, Representative of Lagodekhi Municipal Territory on Gabal Territorial Unit Namaz Allahverdi, member of Lagodekhi municipality on Gabal village Amil Niyazov attended the meeting held between F.Muradov and village residents.
First, the memory of the martyrs of Azerbaijan and Georgia who gave their lives for the country`s territorial integrity was commemorated with a minute of silence.
F. Muradov said that Azerbaijanis are closely involved in the strengthening of the state, regardless of where they live.
The Chairman of the State Committee spoke about the projects implemented by Azerbaijani state in the direction of integration of Azerbaijanis living in Georgia and their social problems.
The residents of Gabal talked about the problems and concerns of the villagers. The speakers drew attention to the absence of a gym in the village, registration of land plots, kindergarten and school problems. The intellectuals made a proposal to create a cultural center of Azerbaijanis in the Kakheti region.
F.Muradov said that the Committee is ready to work with Georgian colleagues to solve these issues.
On behalf of the State Committee, laptops were presented to the Gabal village school and the national dance costumes to Ganjali village school.