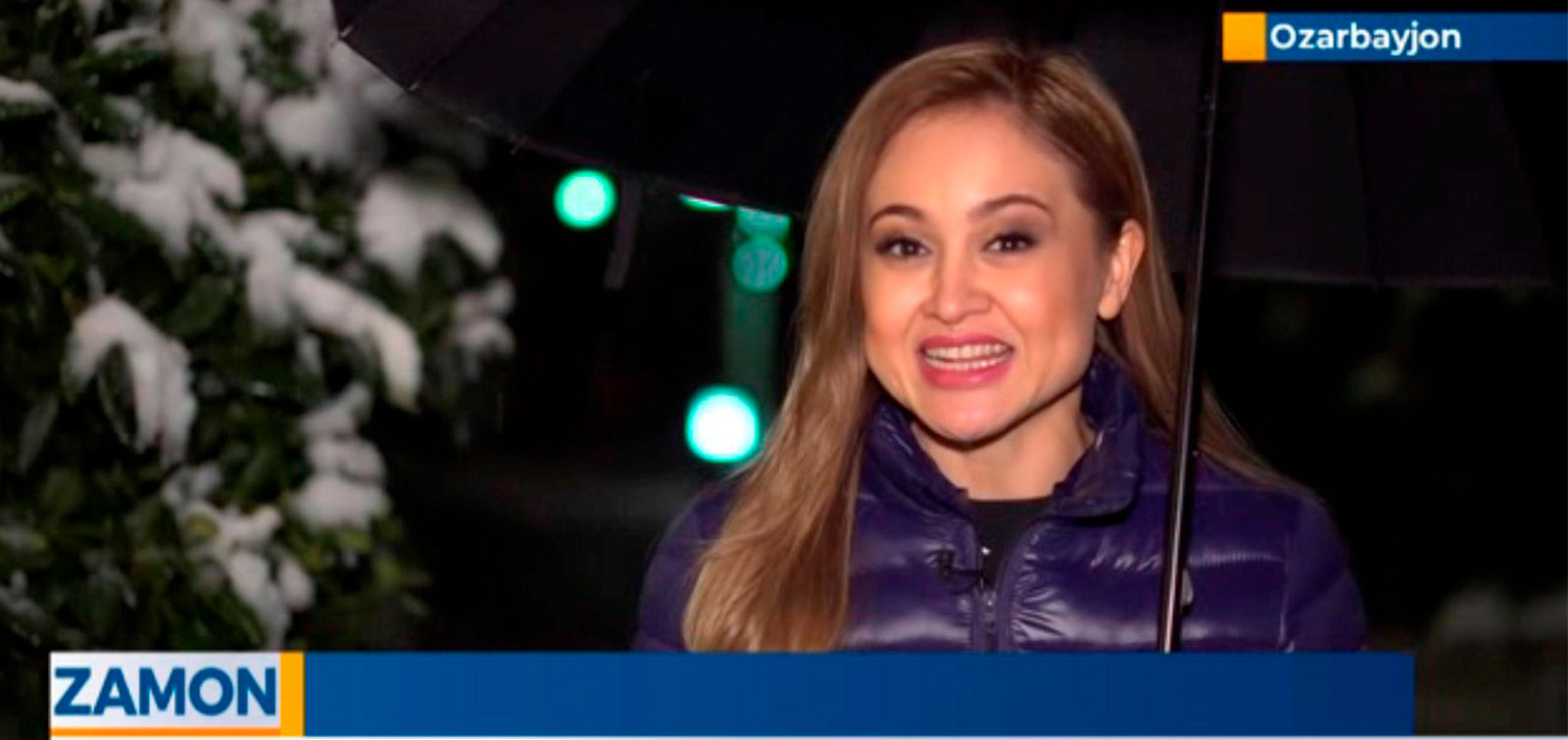 "Sevimli" television channel of Uzbekistan covered about Azerbaijan
Dilnoza Saidova's broad reportage on Azerbaijan has been broadcasted in the "Zamon" program of the "Sevimli" television channel of Uzbekistan. The reportage has recently been prepared by a group of Uzbek journalists in the framework of Azerbaijan mediatour at the initiative of the Azerbaijani Culture Center named after Heydar Aliyev in Tashkent.
Dilnoza Saidova firstly spoke about the Alley of Honor. She said that the well-known politicians, figures of science, culture, art, and people who devoted themselves to the development and prosperity of the Homeland were buried here.
The TV channel team visited the grave of the national leader of the Azerbaijani people Heydar Aliyev. Saidova noted that Heydar Aliyev is a prominent political figure of the world, he has provided undeniable services for the development and promotion of Azerbaijan. The journalist noted that every day hundreds of people visit his grave with flowers. Then the TV channel team visited the grave of well-known ophthalmologist Zarifa Aliyeva and laid flowers on her grave. Uzbek journalists also visited graves of prominent composer Uzeyir Hajibeyov, People's Artists of the USSR Bulbul, Rashid Behbudov and Muslim Magomayev, star of the movie "Mother-in-law", People's Artist Nasiba Zeynalova.
The TV channel team also have been in the Alley of Martyrs. Uzbek journalists laid flowers on the graves of martyrs of 20 January and Karabakh war veterans who sacrificed their lives for the sake of independence, freedom and territorial integrity of Azerbaijan. The journalist also spoke about her visit to Gabala, Gusar districts and demonstrated her skiing in the Shahdag Mountain Resort.