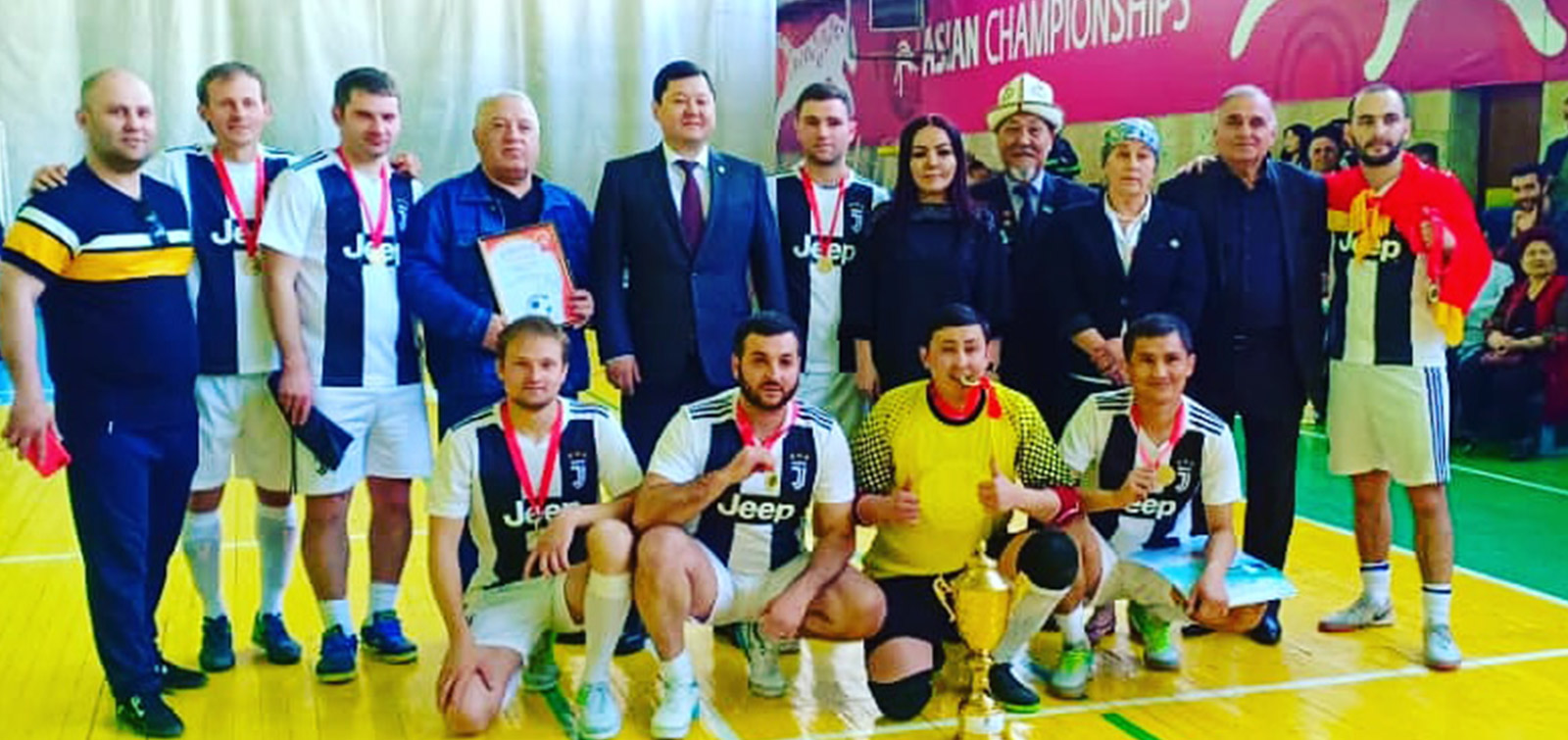 The "Azeri" team won the mini-football tournament
On March 30-31, the first round of mini-football among the diaspora assemblies of the peoples of the country was held in the sport hall named after Kaba uulu Kozhomkul in Bishkek with the support of the President of Kyrgyz Republic Sooronbai Jeenbekov.
The Azerbaijani diaspora was represented by "Azeri" team at the tournament where 17 teams participated. Head of the Presidential Administration of the Kyrgyz Republic A.M.Kenenbayev, deputy Prime Minister Z.M.Asgarov, MPs, diaspora leaders, heads of public organizations, as well as mass media representatives took part in the competition.
At the end of the tournament, "Azeri" team of our compatriots living in Kyrgyzstan took the first place. During the final match, most of the local fans showed their sympathy to our team. The first deputy head of the apparatus of Presidential Administration of the Kyrgyz Republic presented cups, medals, diplomas and money award to the members of our team. It should be noted that the "Best Player" nomination was also awarded to the representative of "Azeri" team.
All official media of the country have covered this event.