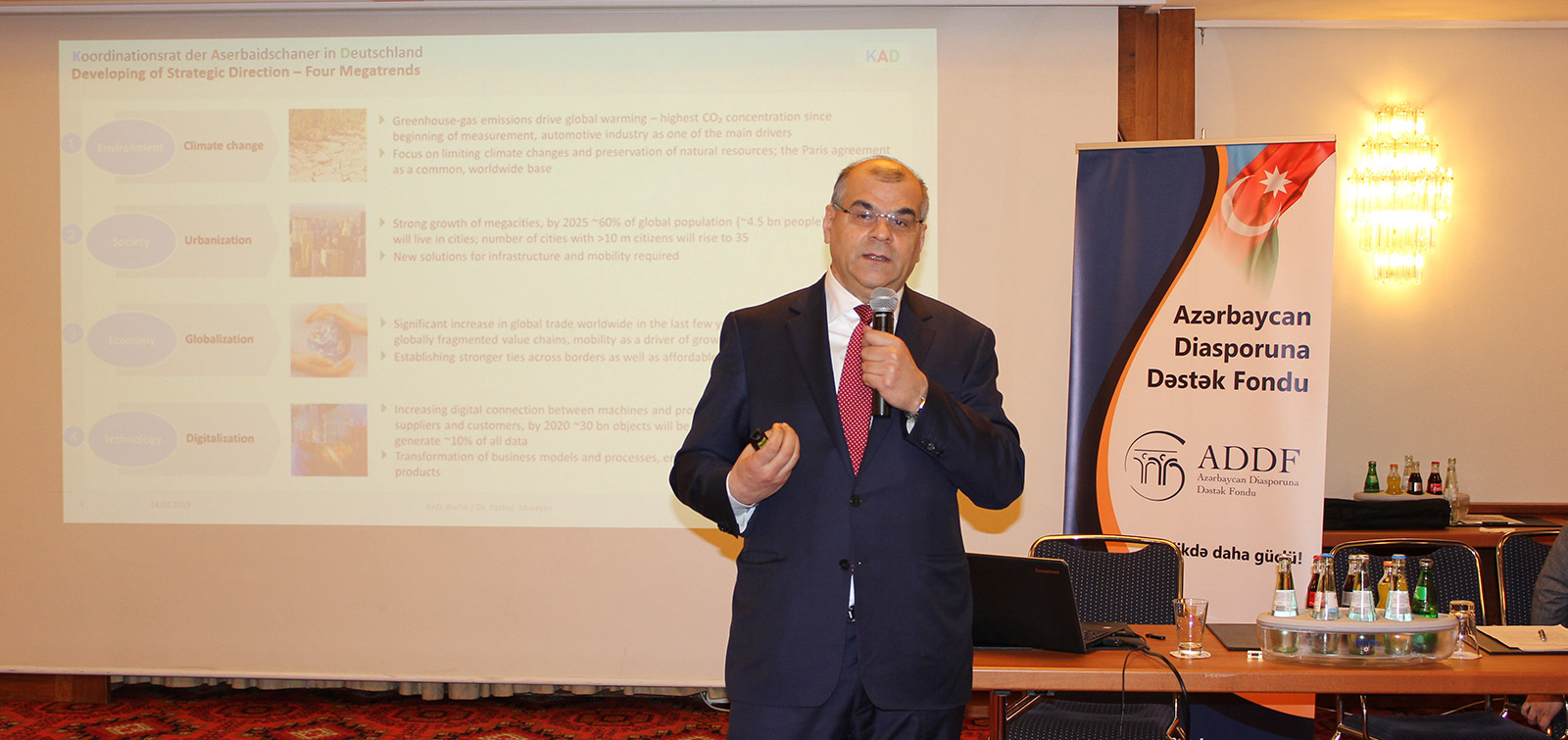 Coordination Council of Azerbaijanis in Germany organized the meeting
Cologne hosted the meeting of Azerbaijani community living in the western regions of Germany organized by Coordination Council of Azerbaijanis in Germany. The delegation led by Fuad Muradov, Chairman of the State Committee on Work with Diaspora, also attended the meeting. Addressing the event, the Chairman of the Committee provided an insight into the activity of the Azerbaijani diaspora, new stage in the diaspora movement, work done and other issues.
Following the presentation of the video report reflecting the activities of the State Committee in the recent months, the participants were provided with information about the work done by the Coordination Council, plans and programs of its future actions.
Coordinator of the Coordination Council of Azerbaijanis Yashar Musayev analyzed the activity of the organization.
During the meeting, the presentation of the Fund for Support to Azerbaijani Diaspora was held and the second Summer Camp of Diaspora Youth was discussed in detail. Executive Director of the Fund Elshad Aliyev highlighted the activities of the Fund.
Altay Rustamli, Emin Hasanov, Seyidbaghir Aghayev, Naiba Hajiyeva, Samira Patzer-Ismayilova, Khadija Zeynalova, Lev Ismikhanov, Movsum Hajiyev and other representatives of different organizations delivered speeches at the event.
Following the speeches, exchange of views was held with diaspora leaders and members of the Azerbaijani community.