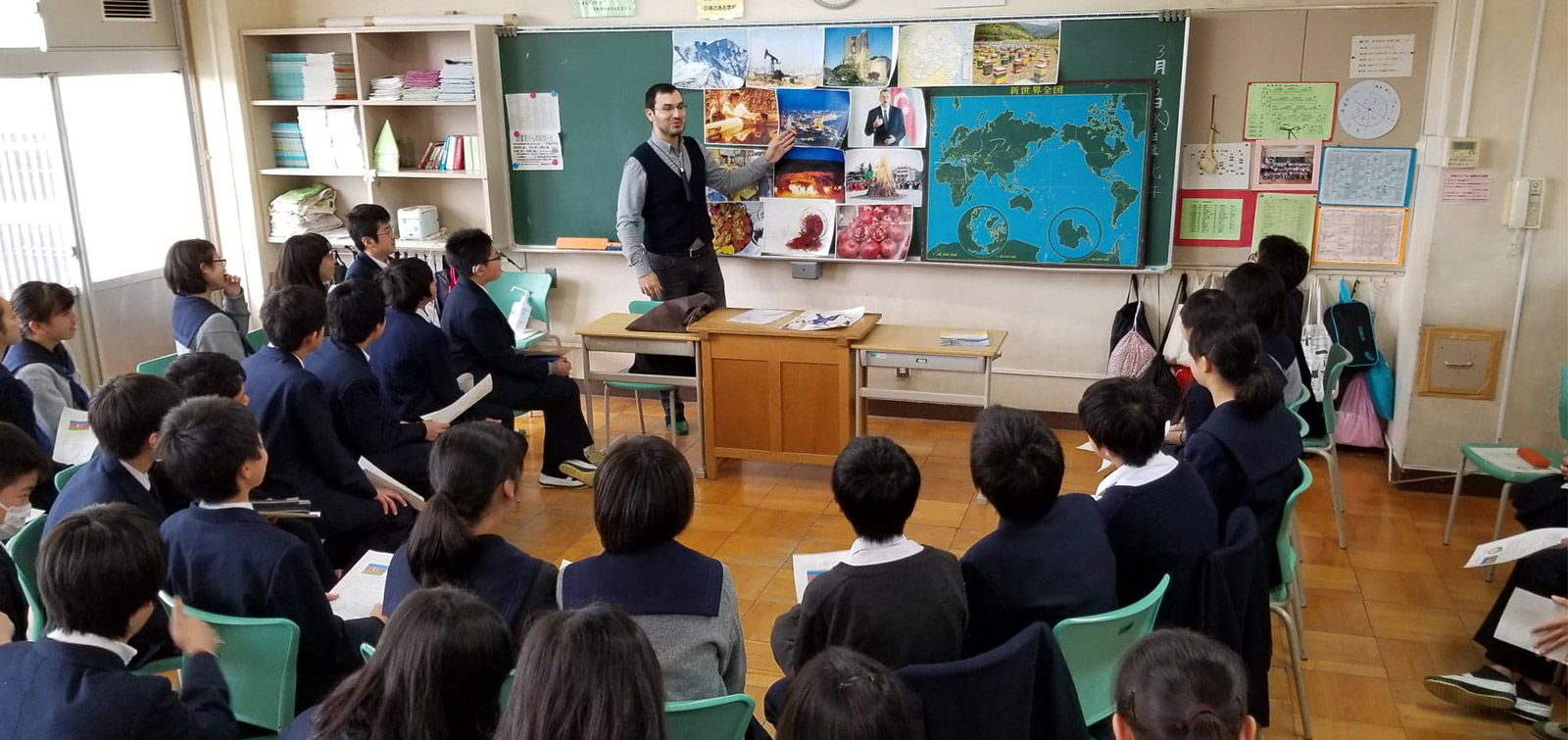 Lessons about Azerbaijan continue in Japan
Azerbaijani language classes have been held in Japan already for three years. These lessons are organized by our compatriot, Alibey Mammadov, Chairman of the Japan-Azerbaijan Cooperation Association. Another such lesson was on March 6 at a school in Machida region of Tokyo, Japan.
It should be noted that, Alibey Mammadov regularly teaches about culture and multicultural traditions of Azerbaijan at schools in Yokohama, Saitama and Chiba, as well as Hokkaido University of Japan. The lessons informed widely on Azerbaijan's rich and ancient culture, history, achievements gained since the independence, natural resources, good attitude of our people to Japanese, similarities between the two peoples, cultural exchange and economic relations.
Japanese students were more interested in the tourism potential of Azerbaijan and asked questions about oil baths in Naftalan, therapeutic Salt Mountain of Nakhchivan, "Yanar Dag", mud volcanoes and national cuisine of Azerbaijan. Broadcasting of TV programs about Azerbaijan on Japanese TV channels has increased this interest.
Alibey Mammadov is the author of the book titled "The reasons why Azerbaijan is now interesting " written in Japanese. The presentation of this book has greatly increased the interest of the Japanese to our country.