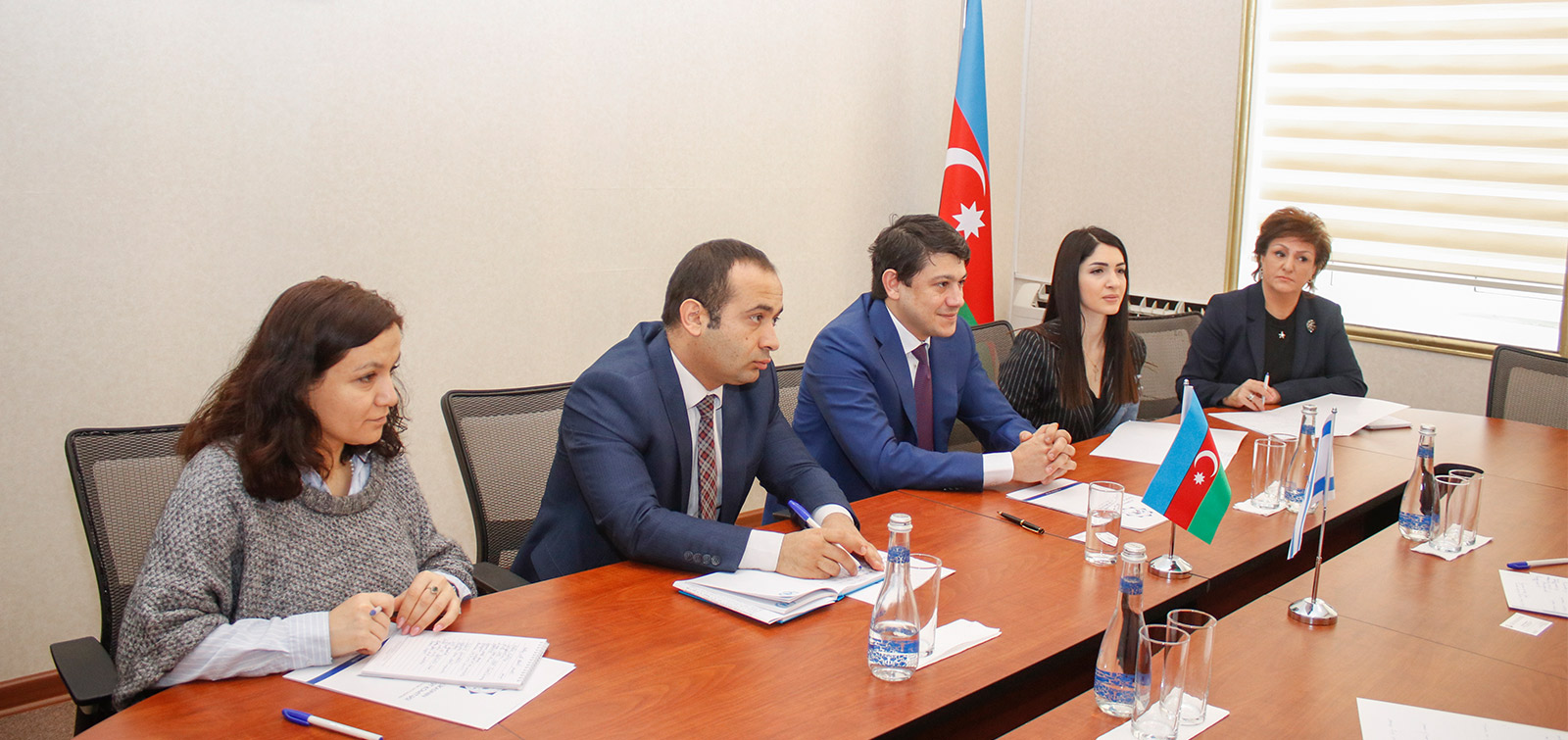 The meeting with Israeli guests was held in the Committee
Today, First Secretary of the Israeli Embassy in Azerbaijan and deputy chief of Israel's diplomatic mission Avital Rosenberg, founder and head of the Tel Aviv Reut Institute Gidi Grishtein met with the chairman of the State Committee on Work with the Diaspora. During the meeting, they discussed the everlasting friendly relations between the two countries and the development of relations in the field of diaspora activity.
The guests were informed on the Committee's recent work, expanding ties with the new generation diaspora representatives, enriching the database, and new phase of diaspora politics. It was noted that, it is very important to achieve successful practices, to create new discussion platforms and to expand joint action options using modern technical capabilities based on new methods in the field of diaspora policy.