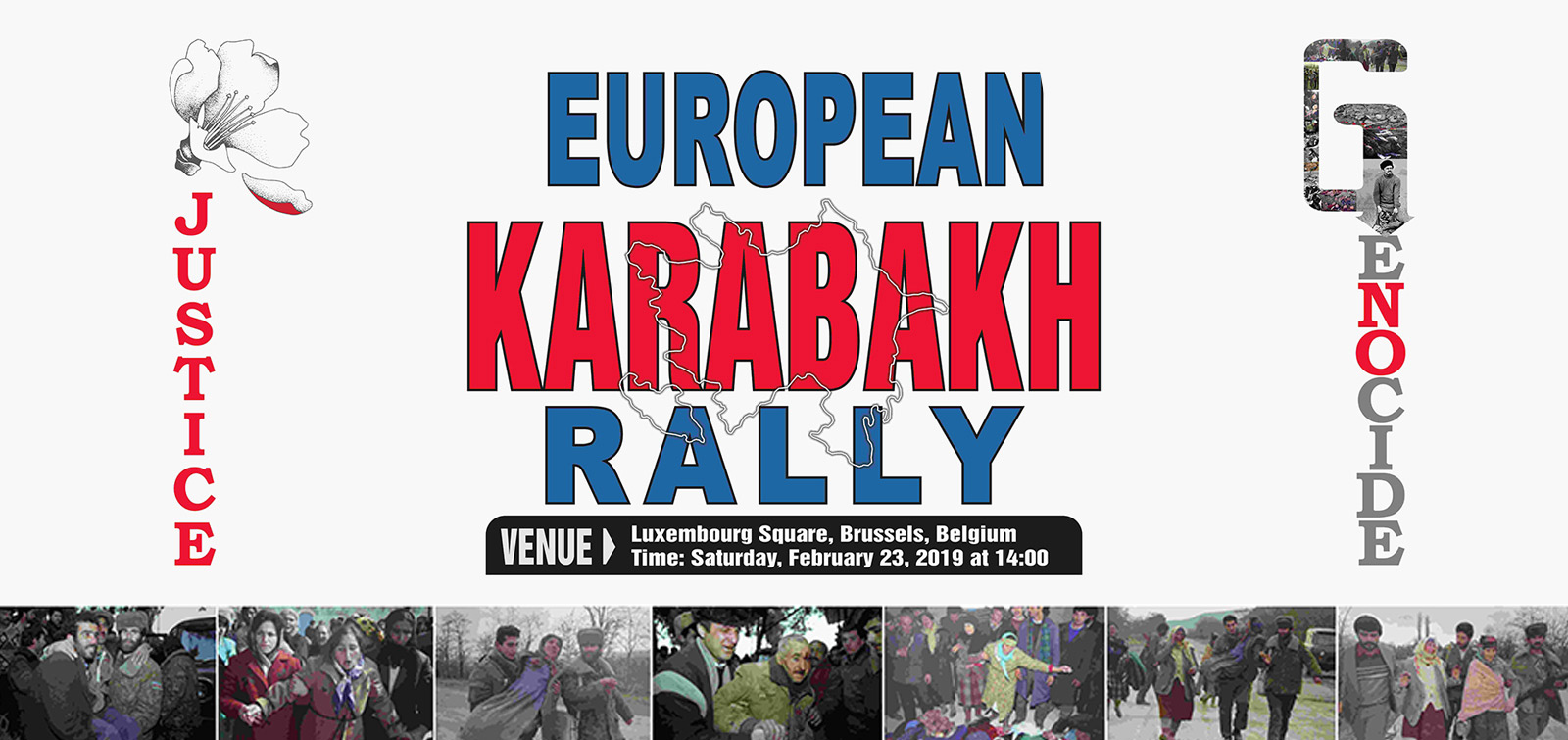 Appeal by The State Committee on Diaspora Affairs of the Republic of Azerbaijan
Dear compatriots,
Azerbaijani people have always demonstrated solidarity and unity on national issues. All the time, our compatriots living on abroad were particularly sensible to worrying topics related to Azerbaijan and vigorously informed the international community on Azerbaijan's fair stance.
On the eve of 27th Anniversary of Khojali genocide, the "European Karabakh Rally" will be organized, on 23rd February at 14:00 local time of Brussels, the political capital of Europe, on the initiative of Azerbaijani diaspora organizations which operate in different parts of the world.
During rally, hundreds of our compatriots will appeal to the European and international organizations with slogans such as "Azerbaijan wants peace", "We want back to Karabakh", "Justice to Khojaly", "Stop the Occupation" and "Freedom to Dilgam and Shahbaz".
Dear compatriots, it is our moral responsibility in front of Khojali Genocide victims and Holy spirit of our martyrs to participate heartily in the rally and be active to reach out our fair position to the world community.