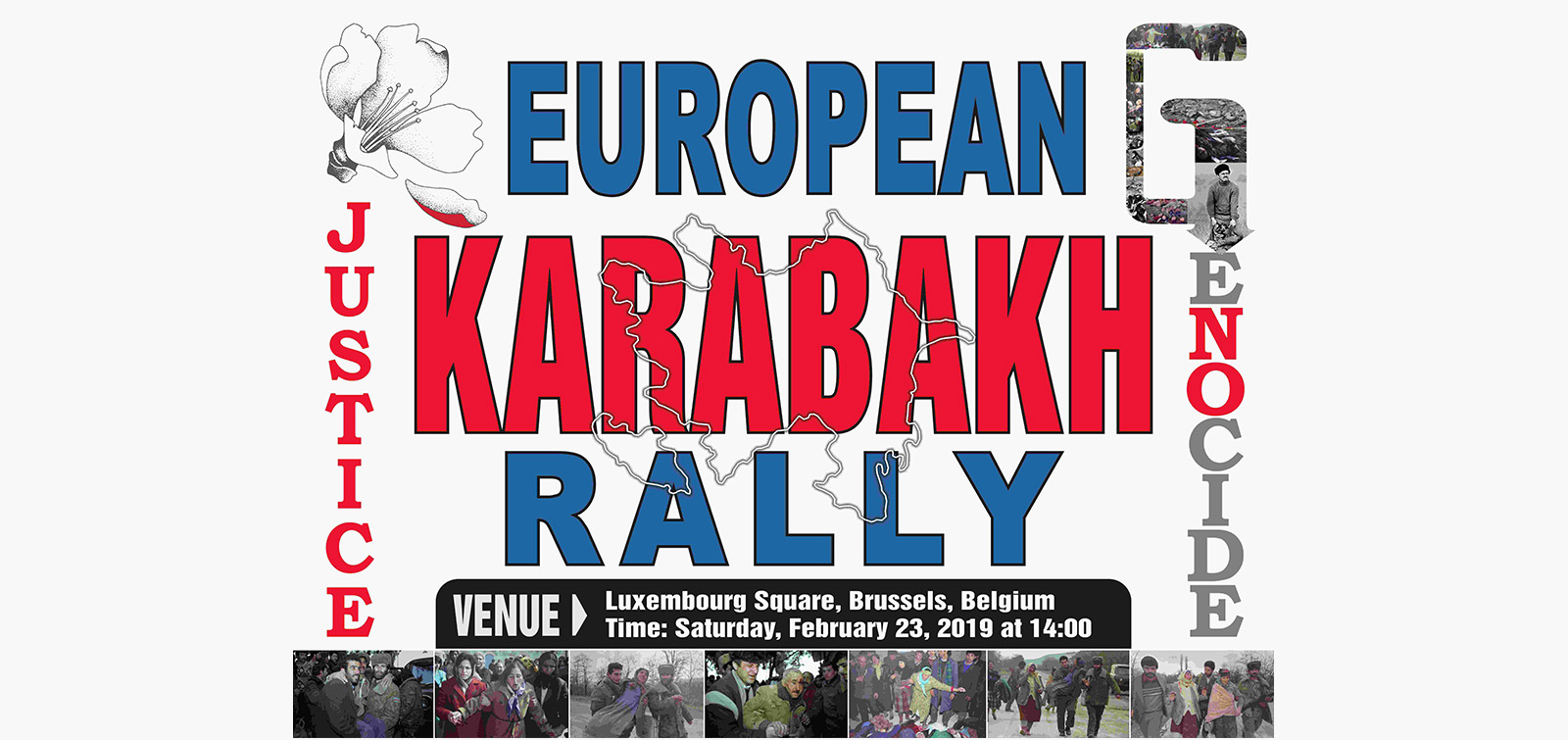 All Europe will say Karabakh
On February 23, at the initiative of diaspora organizations operating in more than 20 countries of the world, European Karabakh rally will be held in Luxembourg Square in Brussels, Belgium. Our compatriots living in Germany, France, the Netherlands, Italy, Poland and other European countries, as well as representatives of the diaspora of other peoples who are friendly to Azerbaijan will take part in the rally.
The participants will appeal to the European Parliament and other international organizations with slogans such as "We want back Karabakh", "Justice for Khojaly", "Azerbaijan wants for peace", "Stop murdering innocent children! "," Stop Armenian lie!", "Stop the occupation!" and other slogans during the rally planned to be held on the eve of the 27th anniversary of the Khojaly genocide. They will demand legal and political assessment for the Khojaly genocide committed by Armenia 27 years ago, pressure on Armenia for the returning of the occupied Azerbaijani territories, reinstatment of the violated rights of Azerbaijanis deported from their homelands, as well as, observance of Armenian side to resolutions of known international documents on the conflict.
The resolution to be adopted at the end of the meeting will be presented to the responsible persons of the European Parliament. Brochures reflecting the dire consequences of Armenia-Azerbaijan Nagorno-Karabakh conflict, as well as material and moral losses of Azerbaijan as a result of Armenia's aggressive policy were distributed to the local residents and tourists. The meeting will start at 14 o'clock to the local time.