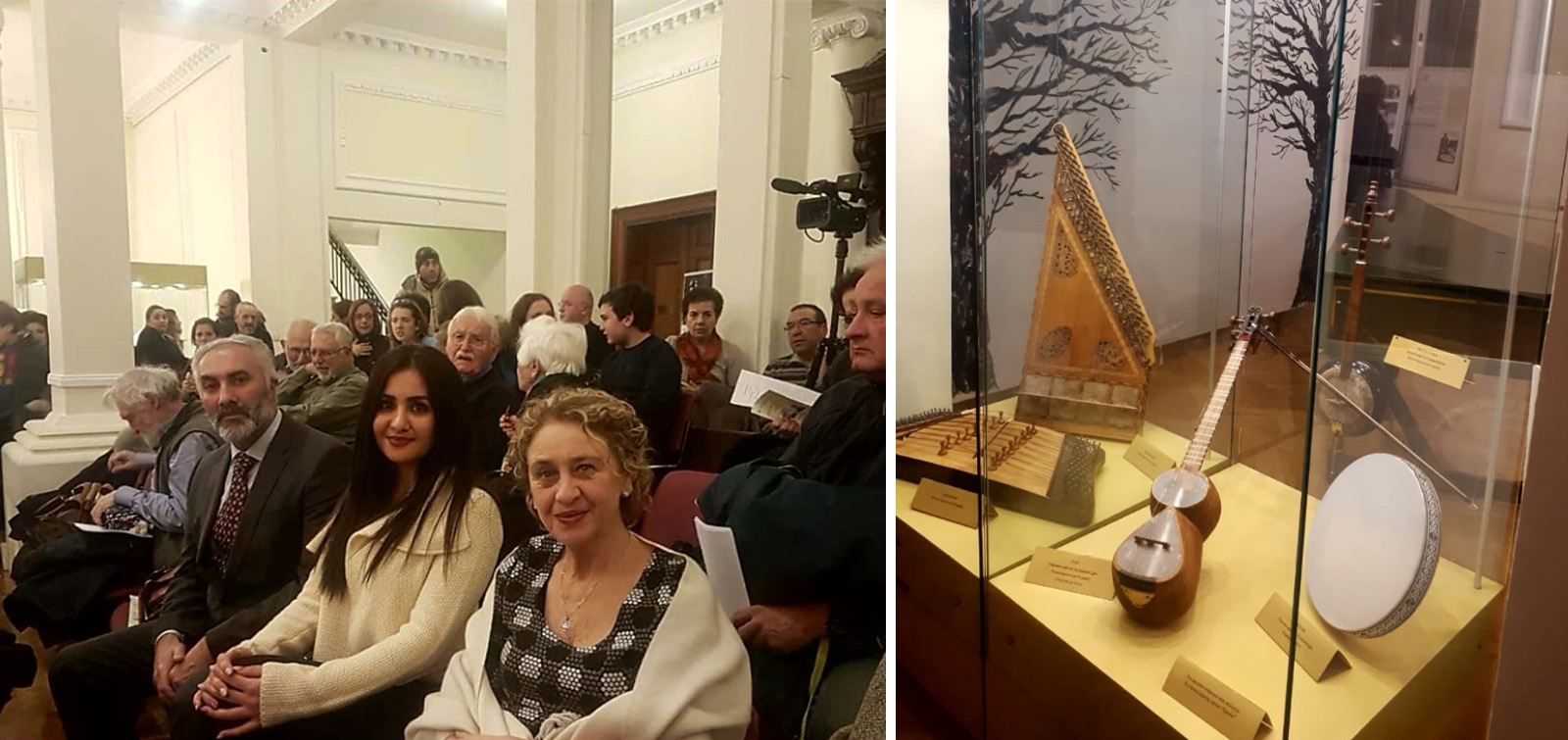 A presentation of national musical instruments was held in Greece
Presentation of national Azerbaijani musical instruments - tar, kamancha and qaval was held at the State Conservatory of Thessaloniki in Greece. Head of the Greece-Azerbaijan Friendship Association "GALA" Rashid Mammadov and Secretary General Salatin Mammadli attended the event.
Rector of the Conservatory Lola Totsiou welcomed the students and guests of the event and thanked the Chairman of the "GALA" Association Rashid Mammadov for the cooperation. High school teacher Dimitris Ioannou informed participants about the national musical instruments and mugham of Azerbaijan. Then Azerbaijani mugham was performed in the concert hall.
Secretary General of the Association Salatin Mammadli expressed gratitude to the rector of the Conservatory Lola Totsiou and participants of the event on behalf of "GALA" and stressed the importance of holding such events in the future.
It should be noted that, our national musical instruments will be exhibited in the museum of the State Conservatory of Thessaloniki until July this year.