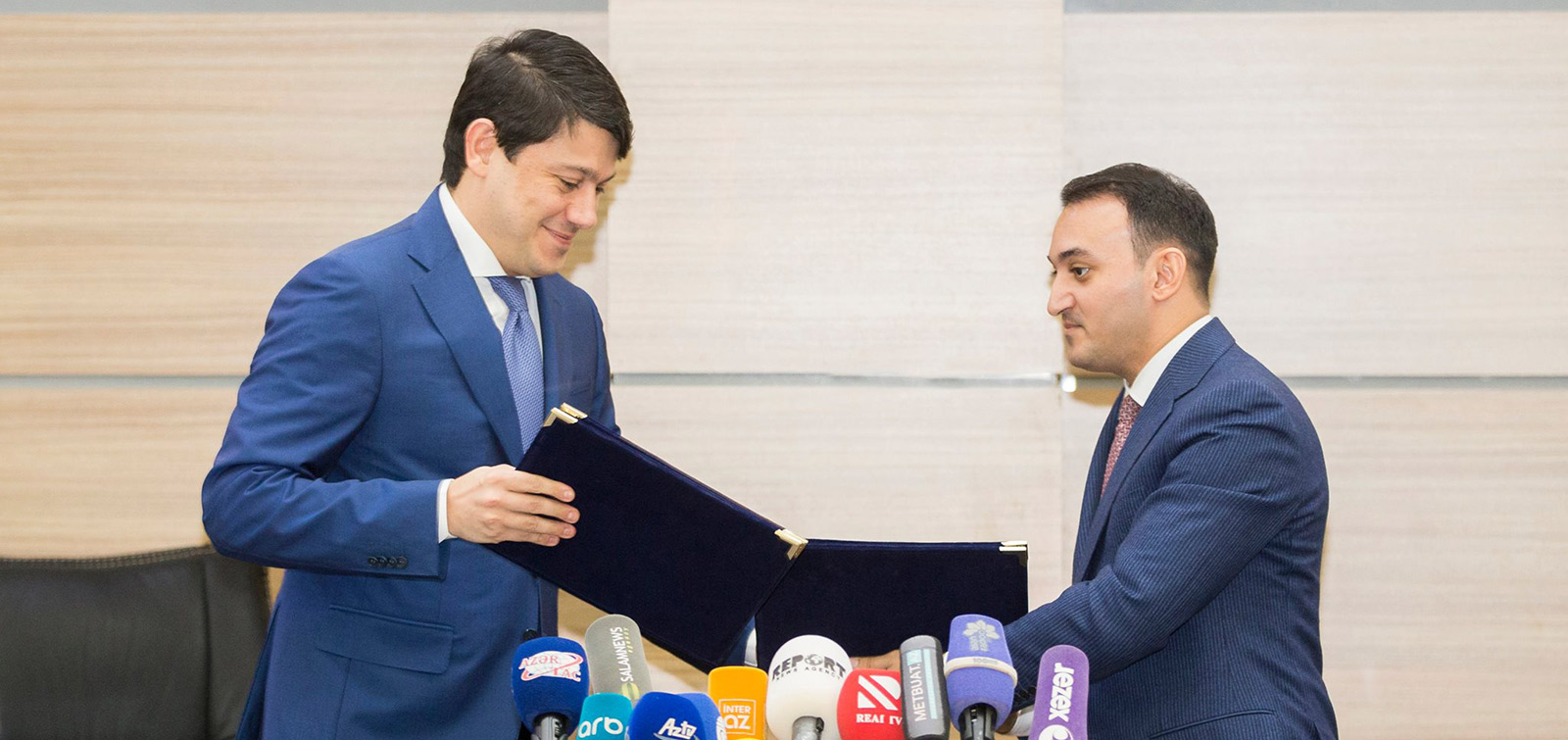 A Memorandum was signed between the State Committee and "ASAN Service"
A ceremony of signing Memorandum of Understanding between the State Committee on Work with Diaspora and the State Agency for Public Service and Social Innovations under the President of the Republic of Azerbaijan on mutual cooperation was held on February 15, 2019. The document was signed by Chairman of the State Committee on Work with Diaspora Fuad Muradov and Head of the State Agency for Public Services and Social Innovation Ulvi Mehdiyev.
The Memorandum envisages organizing of joint events on providing Azerbaijanis living abroad with the services carried out in "ASAN Service" centers in a mobile form and providing them with public services electronically via the "Electronic government" portal.
The cooperation also includes more reliable protection of the rights and legitimate interests of Azerbaijanis living abroad, as well as coordinating the activities of ASAN Radio and the Azerbaijani Diaspora Support Fund in order to carry out legal and propaganda work aimed at disseminating Azerbaijani realities around the world.