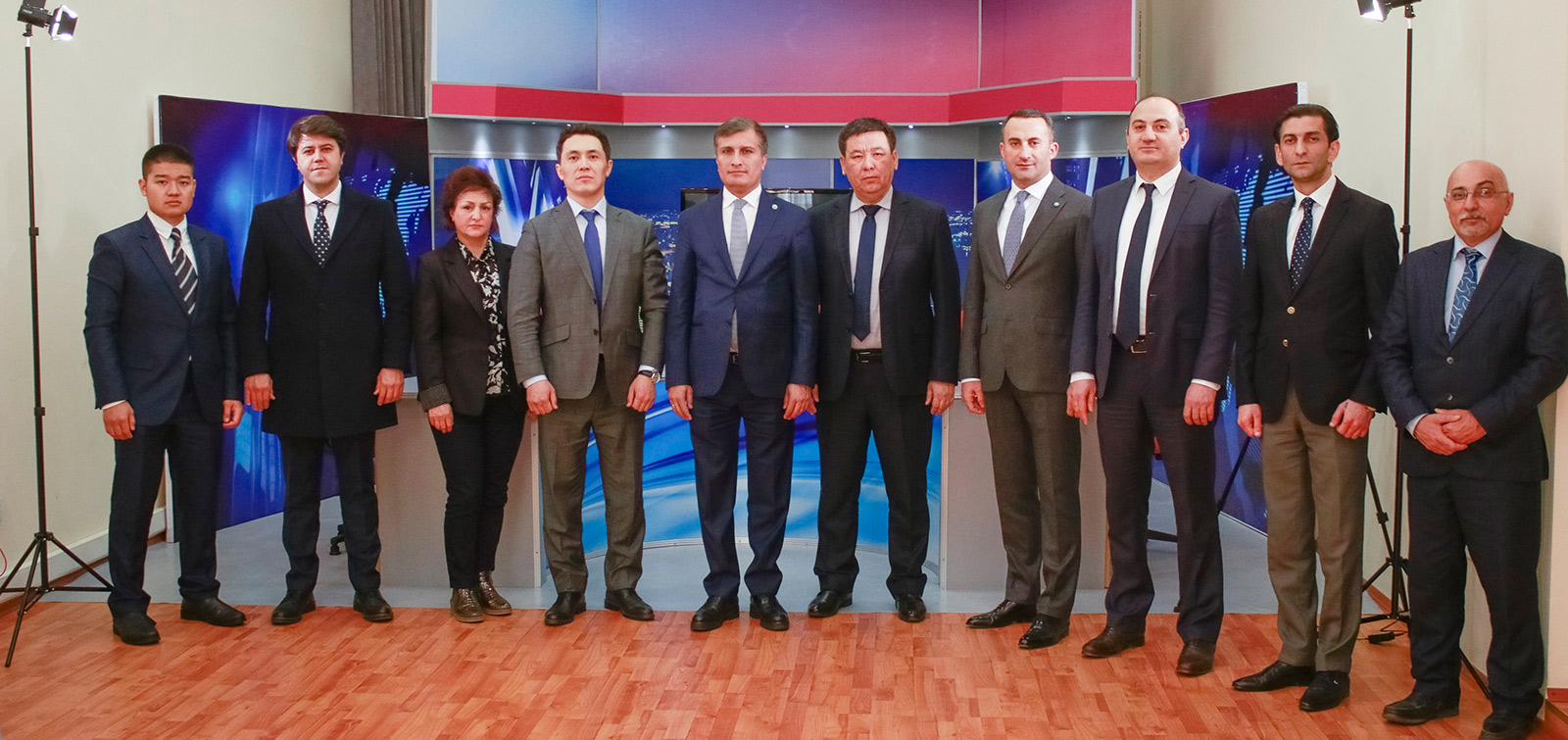 Omar Kojaman: "The real work has been done here, a great diaspora movement has begun"
"The real work has been done here, a great diaspora movement has begun. The State Committee on Work with Diaspora contributes to the expansion of diaspora politics creating such television". It was mentioned by deputy secretary general of the Cooperation Council of Turkic Speaking States, Omar Kojaman, when he was acquainted with the Diaspora TV studio. Omar Kojaman and other guests who are on a visit to Baku to participate in the opening meeting of the program of exchange of experiences among ministries and agencies responsible for diaspora issues of the member states of Turkic Council and the 5th meeting of the Contact Group have been closely acquainted with the activity of Diaspor TV in the framework of the meeting.
They attended the studio of the television, interested in technical capabilities, personnel potential, archives, software policies and variety of programs. The "Azerbaijani language" lessons, teleconferences, "Homeland is not far away" program, presentations in several languages to keep the Karabakh issue in the focus of the world community, as well as other projects were met with interest and were regarded as an important step in the development of the diaspora movement. In particular, the "Azerbaijani language" project broadcasted on Diaspor TV attracted the attention of the guests. After the
acquaintance the guests stated that Diaspor TV would make a great contribution to the virtual connection of diasporas of world Azerbaijanis and the Turkic world. Some of the guests said that they also watch Diaspor TV's programs. They were informed that joint projects with the telechannels of Turkic-speaking states would soon be developed.