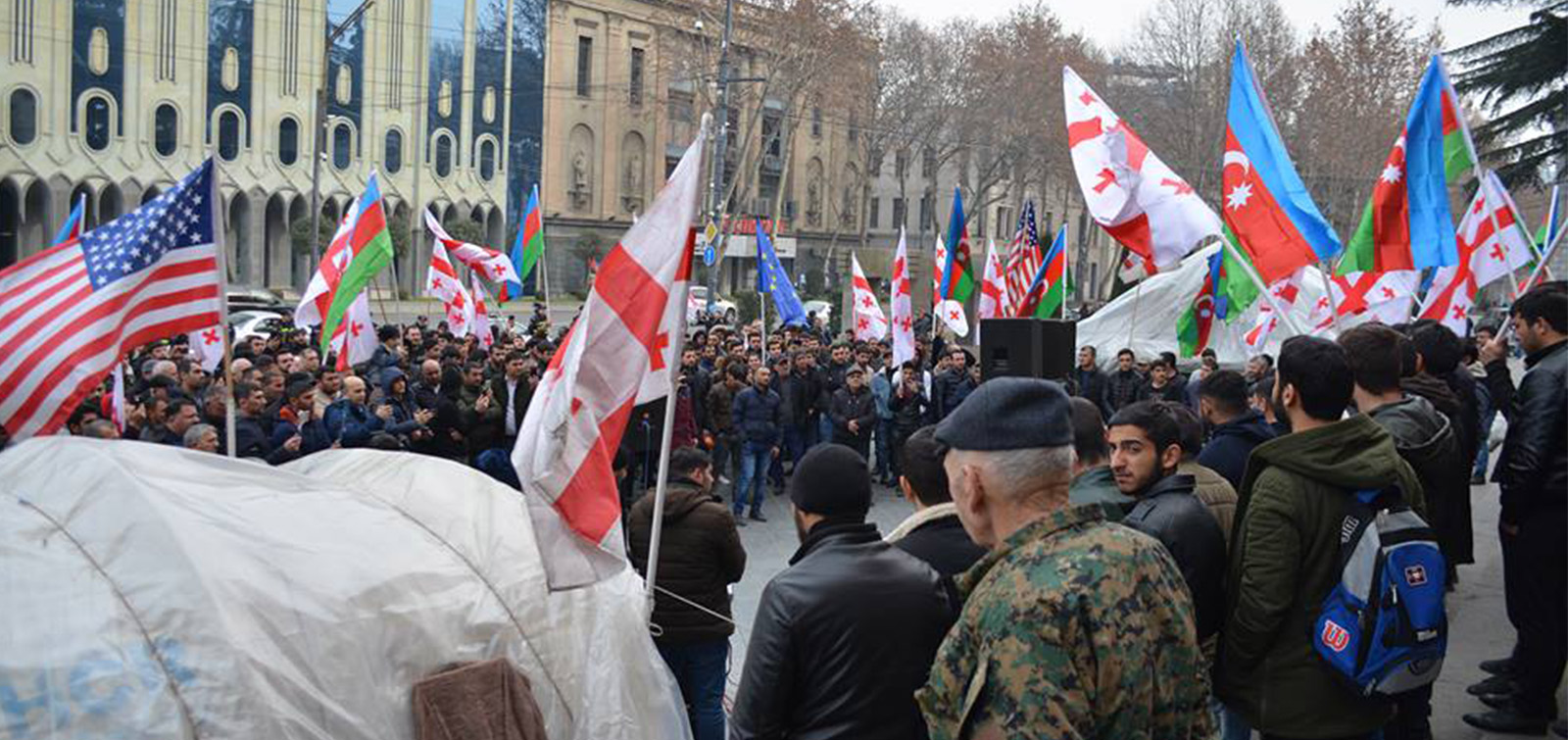 A protest rally was held in Tbilisi demanding the removal of Mikhail Avakyan's bust
A protest rally against the installation of bust to Mikhail Avakyan who fought in Nagorno-Karabakh has been held today in front of the Parliament building in Tbilisi. About 1,000 representatives of Azerbaijani and Georgian public participated in the protest.
Participants of the meeting condemned the installation of bust to separatist in the country and said that it was unacceptable. The protesters noted that there are no streets or monuments to the citizens of Azerbaijan who have died for Georgia's territorial integrity. It was also stressed that the Azerbaijanis have been loyal to the Georgian statehood all the history.
Sevinj Humbatova, Tapdig Yolchuyev, Benjamin Gasimov, Alibala Asgarov, Ahmed Imamguliyev, Azer Suleymanov, Simon Kopadze, Guram Markhulia and Tengiz Tkhelava and other participants spoke about the friendship between Azerbaijan and Georgia in their speeches and said that this kind of cases are intentionally created to cause provocation between the two countries. It was stated that, installation of bust to Mikhail Avakyan was an action towards instability in Georgia. The slogans were delivered for the dismantle of this monument. They called the Georgian government to order the removal of the bust. At the end, the organizers said that the protests would continue until Mikhail Avakyan's bust was removed.
It should be noted that, the opening ceremony of the monument to Armenian terrorist Mikhail Avakyan was held in Bugashen village of Akhalkalaki region. The monument has caused protests.