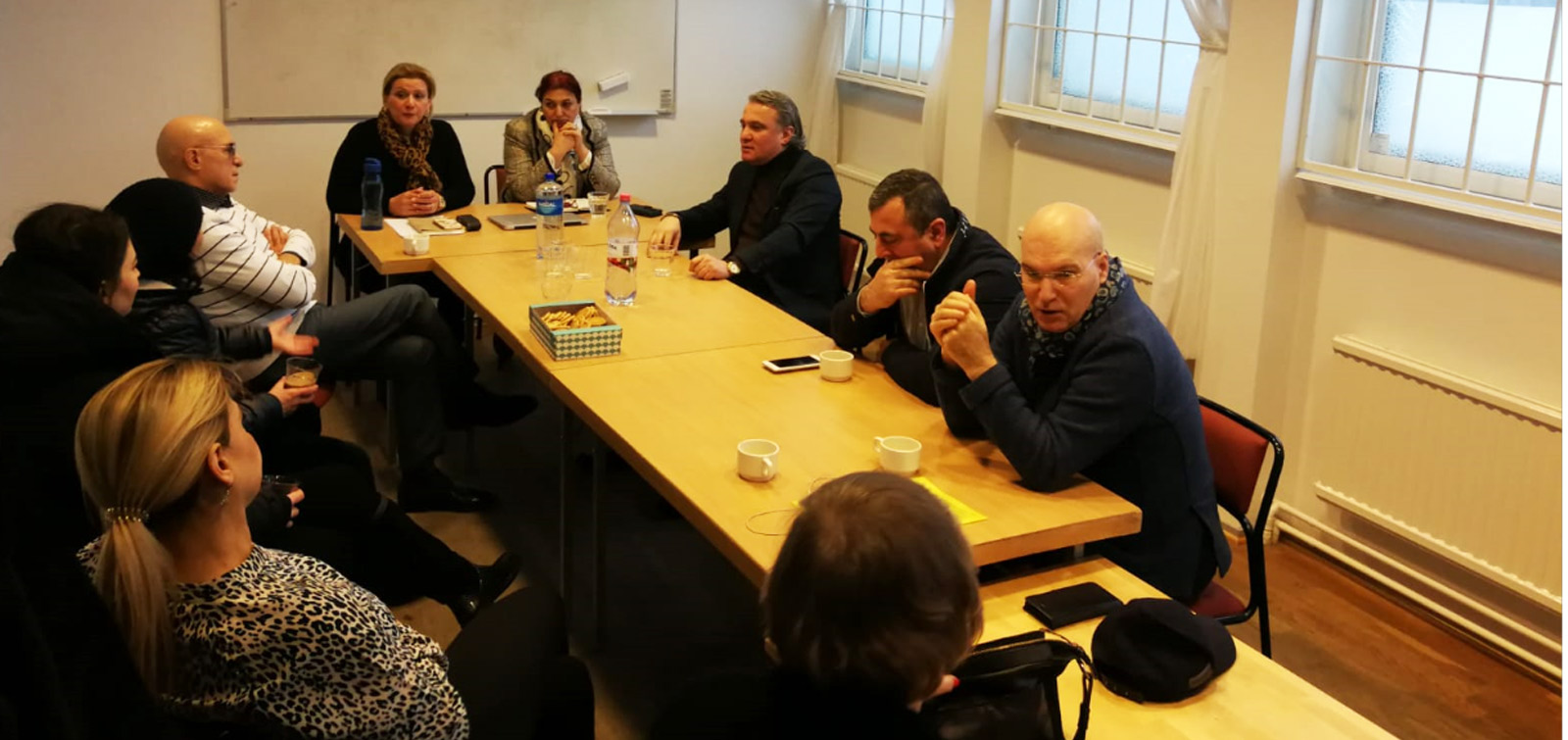 A meeting of the Coordination Council held in Sweden
The next meeting of diaspora organizations in Sweden, represented in the Coordination Council of Scandinavian Azerbaijanis, was held. Coordinators of the Council Sara Musayeva, Eluja Atali, diaspora leaders Emil Mirzoyev, Nadir Hollenbrand, Abulfaz Seyidov, Sevinj Nazarli, Turanah Maharramova and others attended the meeting.
The meeting focused on the half-year action plan of organizations included in the Coordination Council, joint events on Khojaly genocide and other issues. It was expedient that the Coordination Council held its main event on the occasion of the 27th anniversary of Khojaly tragedy on February 23 in Stockholm.
In addition to the above were considered acceptable organizing a demonstration in front of the Embassy of the Republic of Armenia to the Kingdom of Sweden on February, 22 as well as addressing a statement to the Swedish Parliament on Khojaly genocide.
At the event was informed about the newly opened "Azerbaijan carpet" shop in Stockholm as well as made proposals to invite Iravan Theater in Baku and the Avshar Puppet Theater in Tallinn with tours to Sweden.
The Coordination Council decided to set up a special working group to carry out these works, and the next meeting was scheduled for March 2.