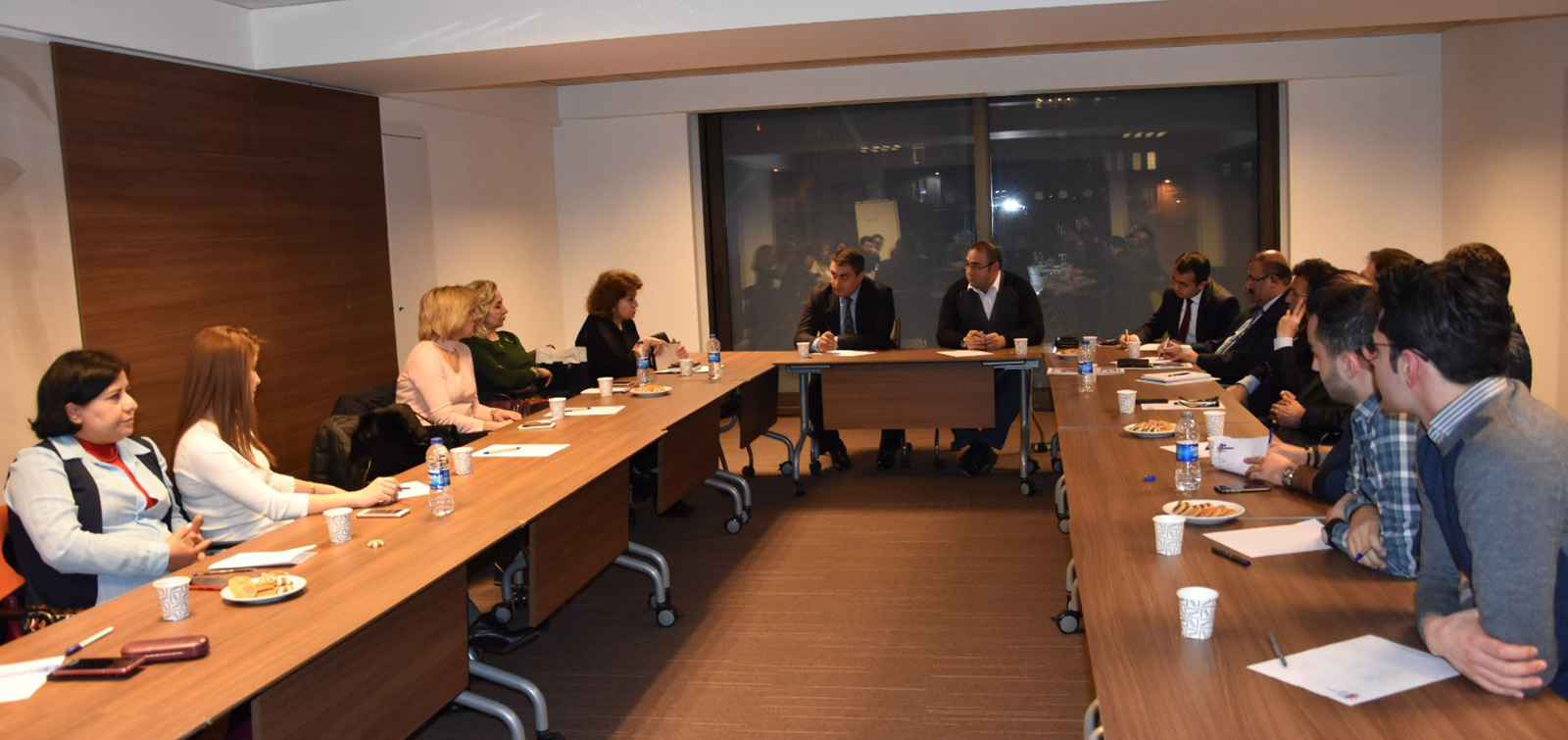 A meeting of diaspora leaders was held in Istanbul
A meeting of leaders of Azerbaijani diaspora organizations was held in Istanbul, Turkey. Implementation of joint projects, strengthening cooperation among the organizations and coordinated activity in organizing important events for Azerbaijan was discussed in the meeting held at the initiative of the Young Azerbaijanis Association.
Representatives of Consulate General of Azerbaijan in Istanbul Khayyam Dashdamirov, Ramiz Hajizade, head of Azerbaijan Culture House Hikmet Elp, chairman of Istanbul Turkey-Azerbaijan Culture and Solidarity Association Safar Karakoyunlu, founder of newspaper "Jan Azerbaijan" Namik Kamal, representative of "Zahra Ana" Foundation Sardar Koca, chairwoman of the Azerbaijan Education and Culture Association Aygun Hasanoglu, chairwoman of Istanbul-Azerbaijan Friendship Association, Khuraman Hulya Aghasoy, secretary general of the Association of Azerbaijani Businessmen in Turkey Aygun Aliyeva, representative of Eskisehir Azerbaijanis Association Orkhan Turksoy, head of the Azerbaijani Culture and Solidarity Union in Istanbul University, Rashid Mustafazade, representative of "Ramz" journal Rashid Rza , Azerbaijani students studying in Istanbul, as well as members of the Board of Young Azerbaijanis Association participated in the event.
The participants exchanged views on the anniversary of the upcoming Khojaly genocide and delivering information on Khojaly genocide to the Turkish public jointly and effectively.
It is planned to implement the proposals and projects related to this issue in the next year due to time limit. It was decided to participate in the march organized by the Consulate General of Azerbaijan in Istanbul on the Khojali genocide day this year.
After discussions, the importance of such meetings was emphasized, and proposals were made to organize such meetings.