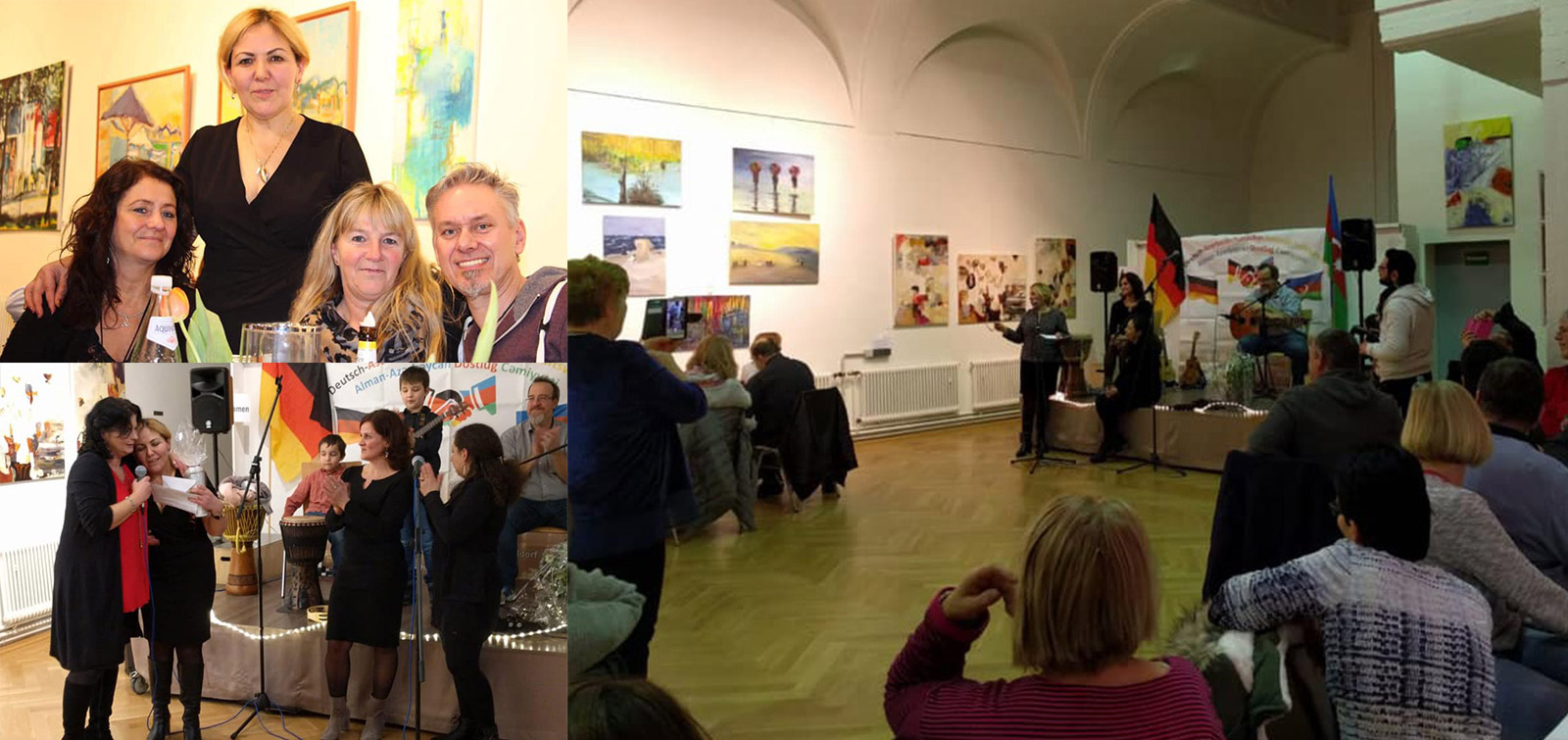 An event called "Day of Azerbaijan" was organized in Germany
An event called "Day of Azerbaijan" was organized by the German-Azerbaijani Friendship Society in Bonn, Germany. The aim of the event, which was mainly attended by Germans, was to introduce the history and culture of Azerbaijan to visitors more closely.
Chairman of the Society Naiba Hajiyeva spoke about the history and current relations between the two countries and informed the participants about the statehood traditions of Azerbaijan. During the speech, the importance of the 20 January events in the restoration of independence after 70 years, the struggle for freedom of our people, the establishment and the collapse of the Azerbaijan Democratic Republic was mentioned.
Information on the Armenian-Azerbaijani Nagorno-Karabakh conflict and the Khojaly genocide was also presented at the event. It was emphasized that Khojaly genocide was one of the unforgettable, terrible and bloody events in the history of Azerbaijan. The unprecedented brutality committed by the Armenian armed forces against our people is comparable to the genocides in Khatin, Hiroshima. The memories of the victims of the tragedy are commemorated by diaspora organizations and our compatriots residing in Azerbaijan and various countries of the world each year. Later, Novruz holiday which reflects our people's spiritual view and moral values was also mentioned. It was stressed that such meetings on the Khojaly tragedy and Novruz holiday would be also held in Germany.
At the event, German musicians performed music pieces dedicated to the memory of our martyrs.