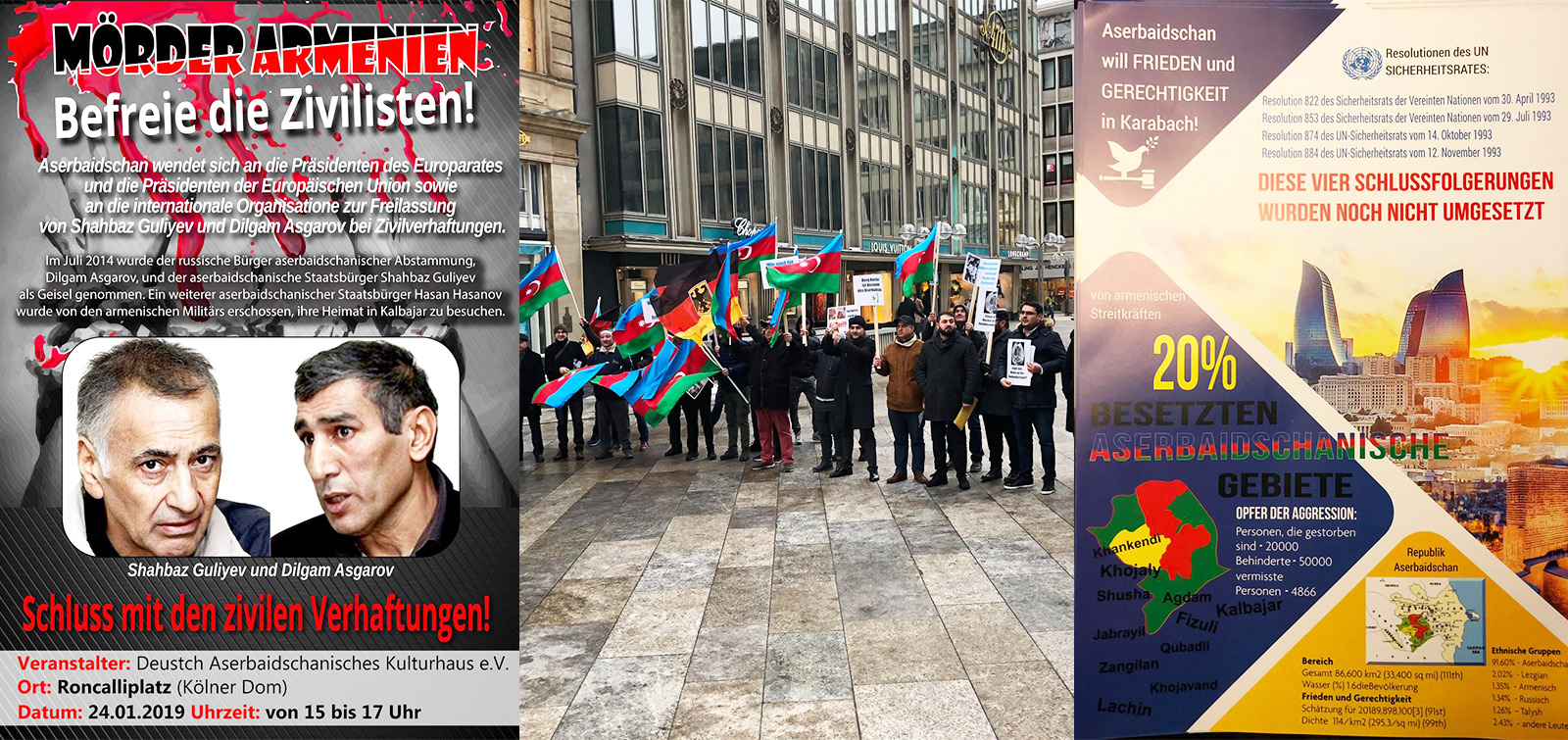 Protest rally under slogan "Azerbaijan wants peace and justice!" held in Germany
A rally was staged at the initiative of the Cologne Azerbaijan-Turkey Cultural and Solidarity Association, joining the Coordination Council of Azerbaijanis in Germany, Germany-Azerbaijan Friendship Society in Cologne, German-Azerbaijani House of culture with the support of the State Committee on Work with Diaspora.
A sensitive attitude to human rights and freedoms in Germany, which is one of the leading European states, has great prestige in the OSCE and, most importantly, express respectful attitude towards international norms and principles, gave impetus to the rally.
Rally participants chanted slogans such as "Azerbaijan wants peace and justice!", "Europe, don't turn blind eye to the murder of children", "Stop the killings of the peaceful civilians!", "End the aggression of Armenia!", "The child who became the target of a sniper bullet!", "1992-2018 killing of children continues", "Karabakh is an integral part of Azerbaijan!", "We say peace", "Freedom for Dilgam and Shahbaz!"
During the rally, our compatriots spoke about the Armenian vandalism, pointing with concrete facts that Karabakh is a historical territory of Azerbaijan. German public and tourists were informed that as a result of the Armenia-Azerbaijan Nagorno-Karabakh conflict, more than one million people were expelled from their homes. They were also informed that Dilgam Asgarov and Shahbaz Guliyev were taken hostage during their visit to homeland and graves of relatives, about cruel tortures against them, etc.
Also, as part of the rally, thousands of flyers depicting the history of Azerbaijan and Nagorno-Karabakh, the UN Security Council resolutions on the territorial integrity of Azerbaijan and the ethnic composition of the people of Azerbaijan.were distributed to representatives of German society and tourists.
At the end of the rally, it was decided to submit a statement to the ruling circles of Germany. The statement was approved by the participants of the rally. It was also noted that the statement will be submitted to the highest structures of Germany in the shortest possible time.