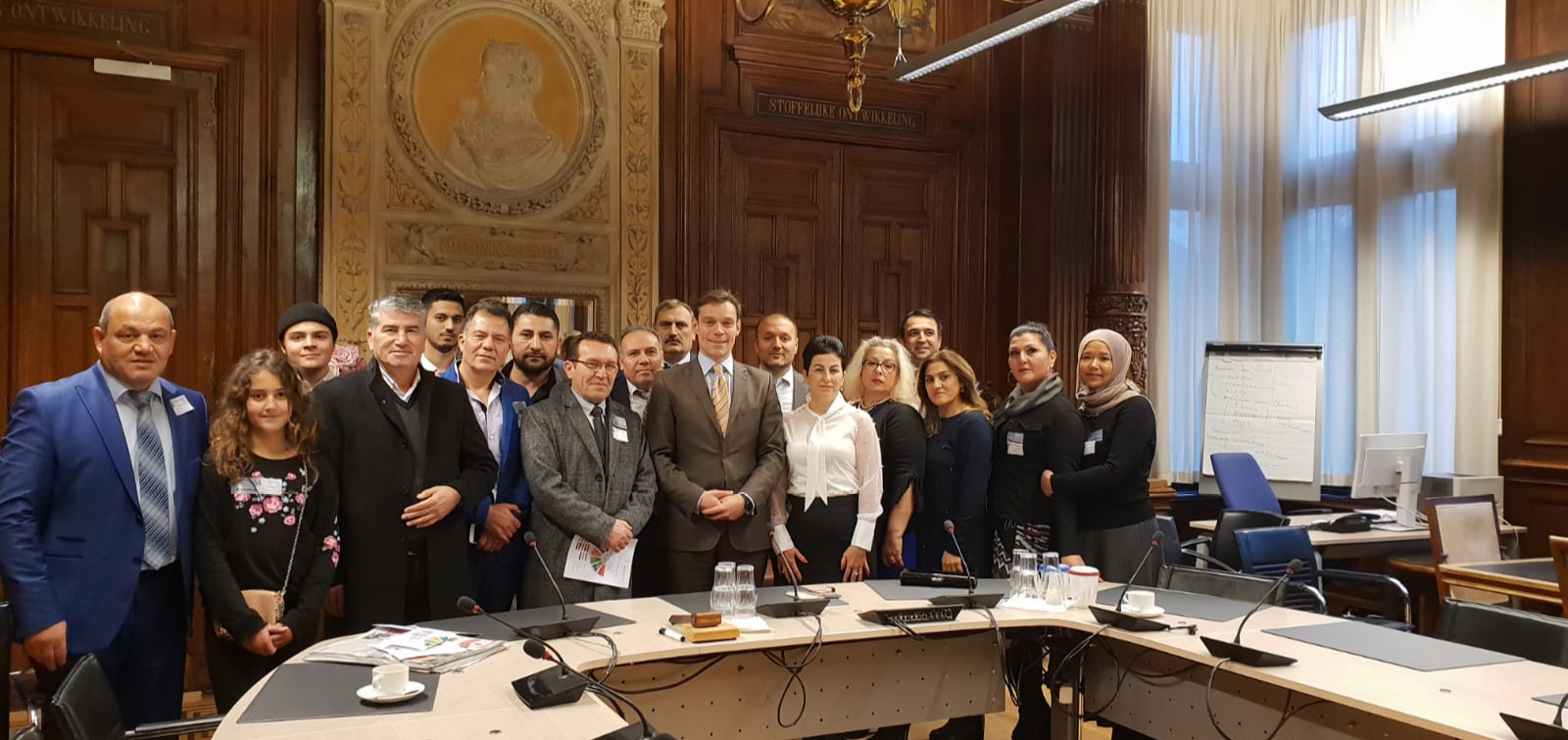 Diaspora representatives met with the representatives of the Netherlands parliament
Members of the Azerbaijani-Turkish Culture Association visited the Netherlands Parliament at the invitation of Christian Democrats Appeal (CDA) MPs Martijn Van Helvert and Chris Van Dam. After familiarization of the Association members with the Parliament, the CDA members also expressed their views on future cooperation opportunities with the Azerbaijani-Turkish Culture Association in the Netherlands. The members of the Association thanked for the sincere meeting and noted that they attach great importance to friendship and cooperation with CDA.
Diaspora representatives exchanged views on art, culture, integration and emantification with MPs Martijn van Helvert and Lenny Geluk Poortvliet.