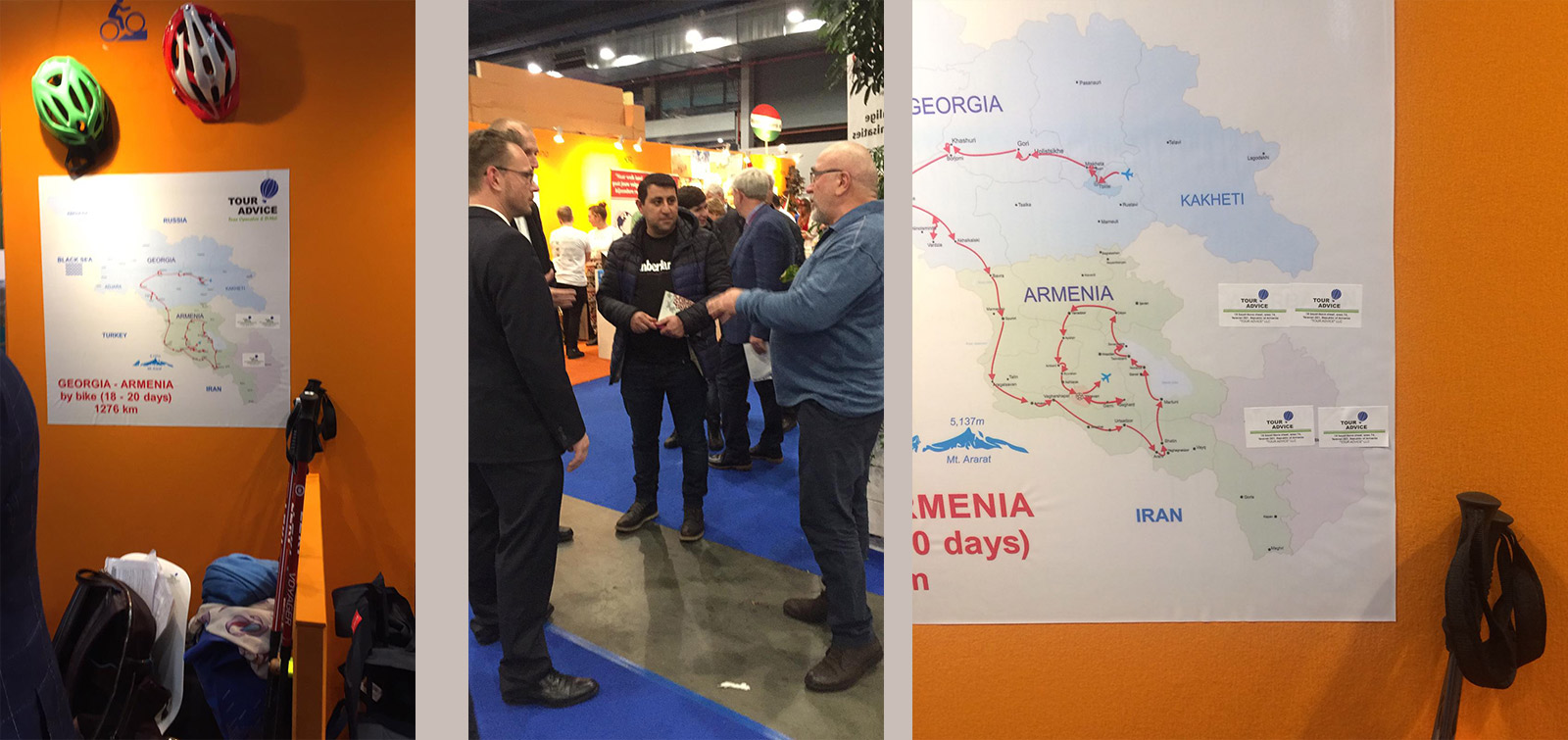 The Armenian provocation, which has been in the Netherlands for more than a decade, was ended
Traditional "Vakantiebeurs" International Tourism Fair has been held for 4 days at the Jaarbeurs exhibition hall in Utrecht, the Netherlands. Head of the "EuroAzNL" company, coordinator of the Coordination Council of Azerbaijanis in Belgium and the Netherlands Emil Aliyev attended the exhibition this year. Our compatriots observed that the Azerbaijani territories occupied by Armenia were demonstrated as the territory of Armenia in the materials of "AdviceTour" company, and tour packages were sold for these territories on the stand of Armenians. Emil Aliyev objected to this issue, met with the organizers and demanded the removal of the booklet and the map displayed at the exhibition. At first, they were told that the problem would be eliminated, but then the Azerbaijanis did not see any serious steps.
An action was started and protest letters were placed in the "Avropa Azarbaycanliları/European Azerbaijanis" group in the Facebook social network, and the letters were sent to the leadership of the exhibition hall at the initiative of Emil Aliyev. Azerbaijanis participating in the social network campaign demanded that all materials written Nagorno-Karabakh, Artsakh, should be removed from the exhibition and the map hanging from the wall should be changed. The organizers promised that they would fulfill the demands of the Azerbaijanis, but then it was known that Armenians distributed all their information again.
As a result of the continuous protest of our compatriots, the organizers of the exhibition took more serious control of the case and fully met the demands of the Azerbaijanis. In the end, the organizers said that if Armenia or any other country will attempt for such provocation, they will not be allowed to join fair next year.
As a result of the personal initiative of Emil Aliyev, Coordinator of the Coordination Council of the Azerbaijanis in Belgium and the Netherlands, as well as by the efforts of a group of our compatriots, another Armenian provocation has been abolished.