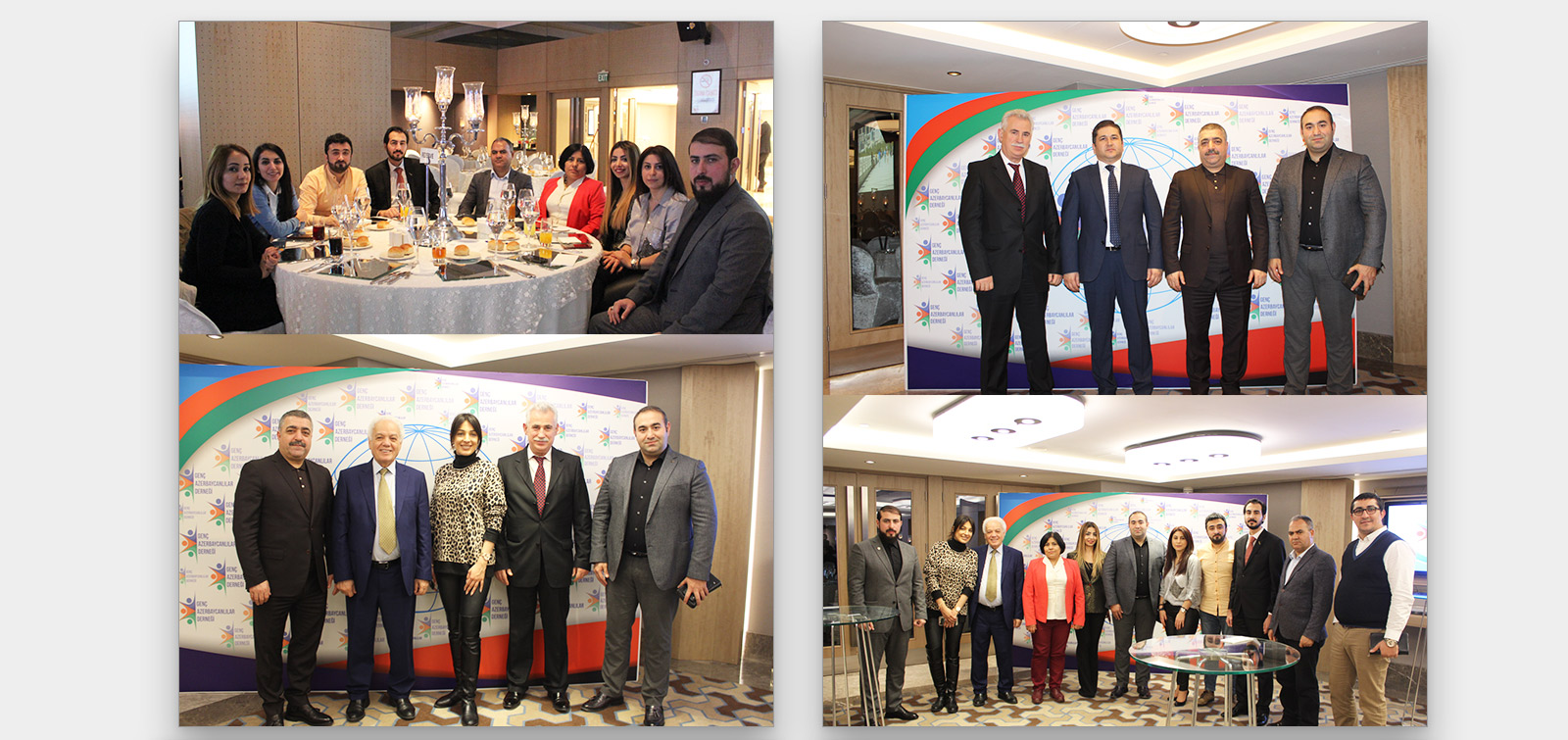 World Azerbaijanis Solidarity Day celebrated in Istanbul
Young Azerbaijanis Association has arranged an event to mark The Solidarity Day of World Azerbaijanis and New Year in Istanbul. The event attended by more than 250 guests, including the representatives from Consulate General of Azerbaijan in Istanbul, Turkish-Azerbaijani Businessmen Association, Turkish World and International Cooperation Association and other organizations, Azerbaijani teachers and academics working in Turkey, art figures, doctors, businessmen, as well as Azerbaijani and foreign students.
Chairman of the Young Azerbaijanis Association, Sanan Guliyev, greeted the guests and informed about the newly founded organization and its Action plan. Then the head of the organization spoke about the services of nationwide leader Heydar Aliyev in the announcement of World Azerbaijanis Solidarity Day on 31 December, congratulating our compatriots on the occasion of the Solidarity Day and the New Year. Later, the employee of the Consulate General in Istanbul Ayaz Piriyev, member of the organization Parviz Mammadzadeh, and academician of the Yıldız Technical University Adil Allahverdiyev, highlighted the importance of the World Azerbaijanis Solidarity Day and the exceptional role of national leader Heydar Aliyev in celebration of this day.
The guests also hailed the future projects of the Association, gathering of Azerbaijanis in a short period of time, and wished success to the Association.
After the official part, the event followed by a concert program featuring Azerbaijani music and dances.