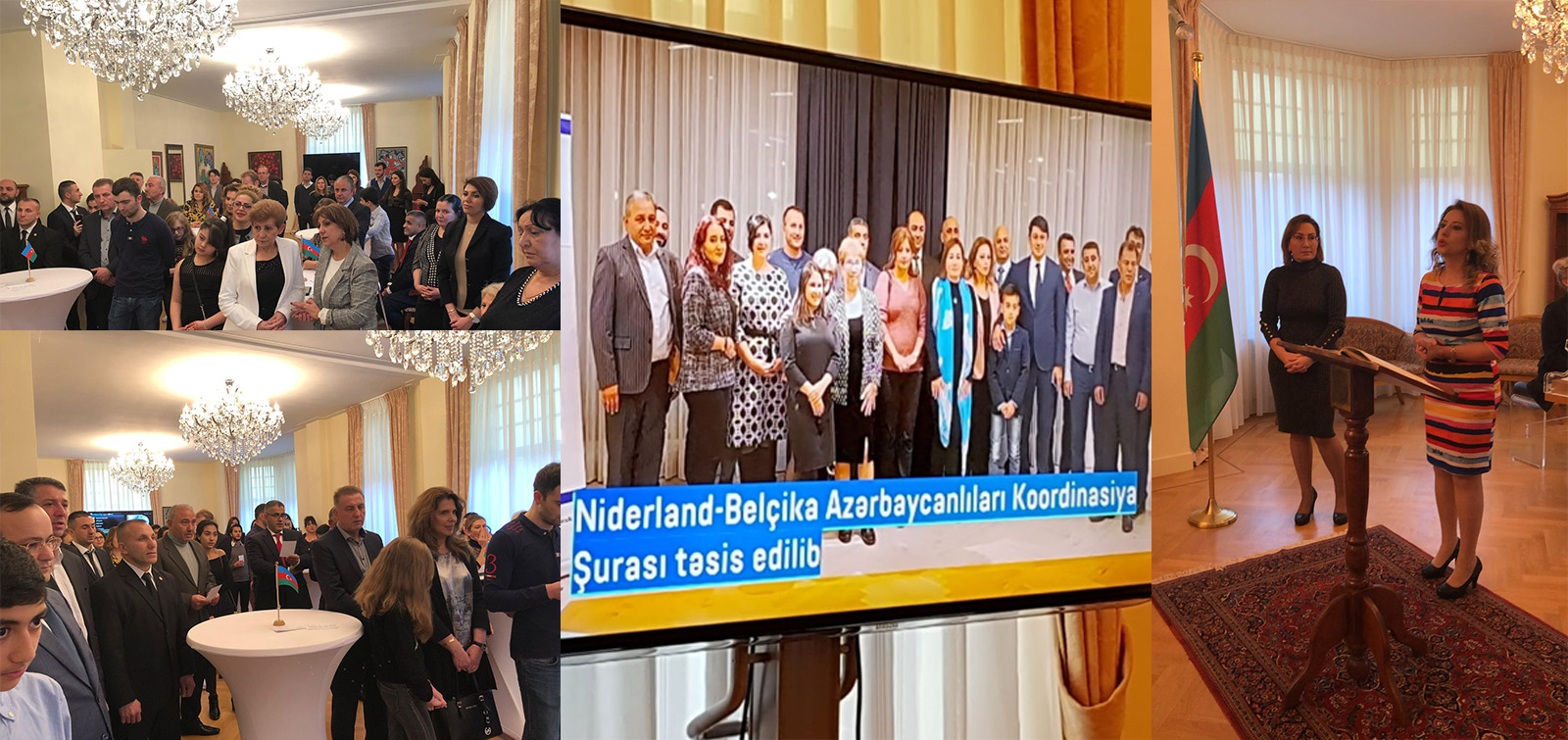 Solidarity Day was celebrated in Netherlands
Our compatriotrs celebrated the Day of Solidarity of World Azerbaijanis. The event was organized by Coordination Council of the Netherlands-Belgian Azerbaijanis. The event, which was held in the building of Embassy of the Republic of Azerbaijan in the Hague, was attended by about 60 people. After the performance of National Anthem of Azerbaijan, Charge d'Affaires of the Republic of Azerbaijan to Netherlands Jalal Mirzayev welcomed our compatriots and congratulated them on the Day of Solidarity of World Azerbaijanis. He said that about 14,000 azerbaijanis live in the Netherlands and they preserve our national values, morals, culture and traditions, and transmit them to their children in their families away from the country. The Ambassador emphasized that this day is a fruit of the Azerbaijanism ideology and noted that the ideology founded by national leader Heydar Aliyev united all our compatriots in Azerbaijan and abroad. The ambassador thanked to the Coordination Council for organizing the holiday event.
A documentary film about the activity of the State Committee for Diaspora Affairs that implements Azerbaijanism ideology and diaspora policy of the state of Azerbaijan was demonstrated at the event. Then coordinator of the Coordination Council, chairwoman of the "Ana Vatan" Union of Azerbaijani Women Maisa Aghamirzayeva informed about the newly formed Council and noted that the Coordination Council is an organization created to provide for implementing more successful projects that represent national, spiritual and political interests of the diaspora organizations operating in retail. She said that she hopes that the number of organizations that will join the Council will increase and more successful projects will be signed. She congratulated all our compatriots on the holiday.
Another coordinator of the Council, the head of "Evro.Az.Nl" also congratulated our compatriots on the Solidarity Day and wished success for the next year.
At the end of the event, member of the Coordination Council, Head of the "Odlar Yurdu" Netherlands- Azerbaijan Society, composer-singer Firangiz Bagirova performed songs of Azerbaijani composers with accompaniment of pianist Sabina Akhundova.