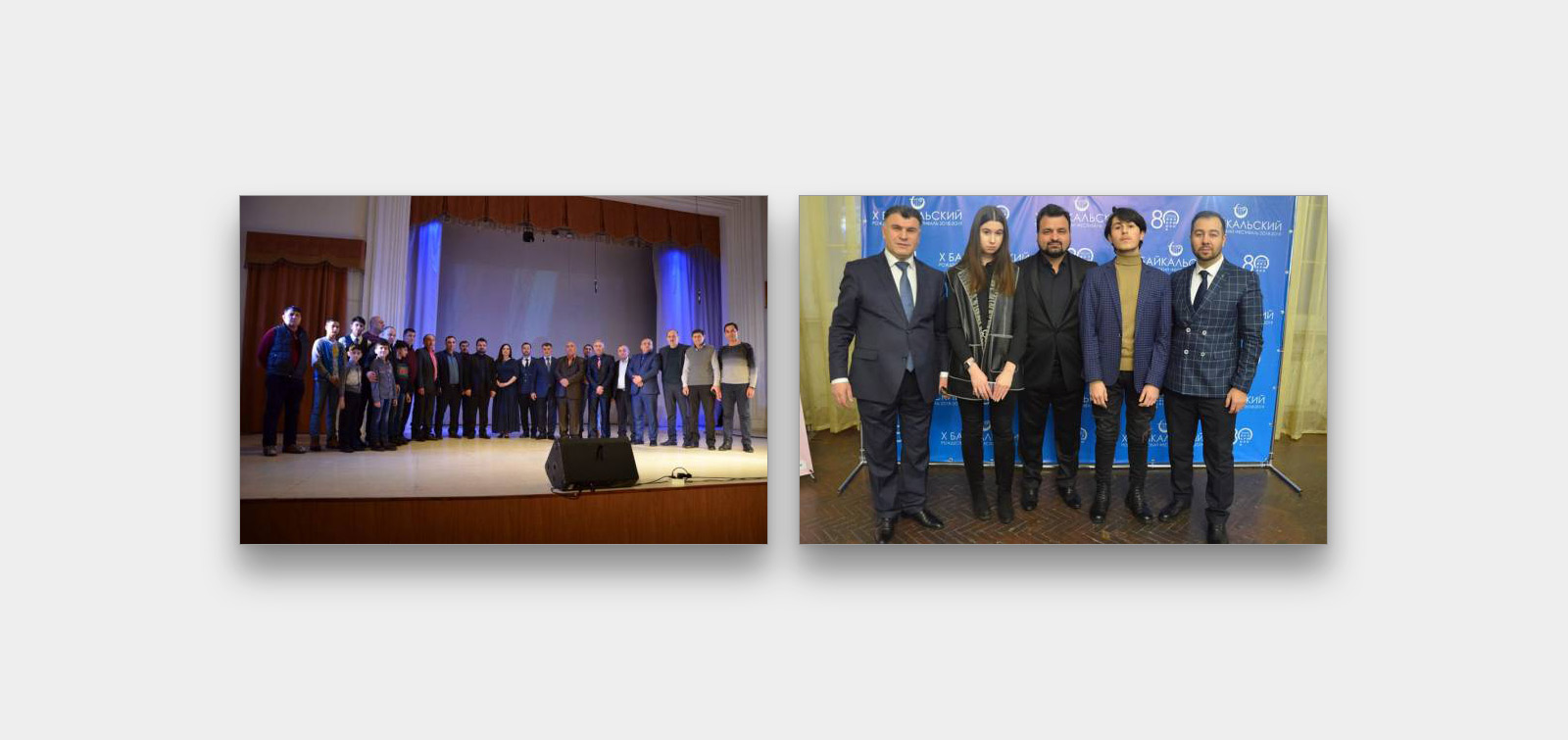 The Day of Solidarity of World Azerbaijanis was celebrated in Buryatia
The Azerbaijani Cultural Center in the Republic of Buryatia of the Russian Federation has organized an event on the Day of Soldarity of World Azerbaijanis. The event took place at the Buryatia State Philharmonic Hall. Head of the Azerbaijan Cultural Center, member of the İnternational Council under the Head of Republic of Buryatia Yusif Jafarov spoke about the work done by the Azerbaijani diaspora over the past 20 years. He said that giving the name of Heydar Aliyev to the railway station in Angora village of Buryatia in the past period, organizing of visits of Buryatia officials to Baku and carrying out dozens of national cultural events are successes of the Azerbaijani diaspora in this republic.
The congratulatory letter addressed to the participants by the chairman of the State Committee for Diaspora Affairs of the Republic of Azerbaijan Fuad Muradov was read at the event. The activity of the Azerbaijani Cultural Center was highly appreciated in the letter. Letter also told about the role of organization in the Russia-Azerbaijan relations.
Chairman of the International Committee of the Buryatia Republic Mikhail Kharitonov, deputy chairman of the committe of Ulan Ude adminstration on social affairs and youth policy Margarita Mantatova, current deputy Matvey Gershevich, head of the Lake Baikal Foundation Boris Danilov congratulated the Azerbaijani diaspora on the occasion of the holiday and highly appreciated it's public activity.
Margarita Mantatova, deputy chairman of the committe of Ulan Ude adminstration on social affairs and youth policy awarded six of our compatriots with honorary decree for their active participation in the social life of the city.
The documentary film "BAM in their hearts" dedicated to national leader Heydar Aliyev was demonstrated at the event. The film is about the services of Heydar Aliyev, who was deputy chairman of the Cabinet of Ministers of USSR in that period in the construction of the Baikal Amur highway in the territory of the Republic of Buryatia. The event was followed by the performance of People's Artist of the Republic of Azerbaijan Samir Jafarov.