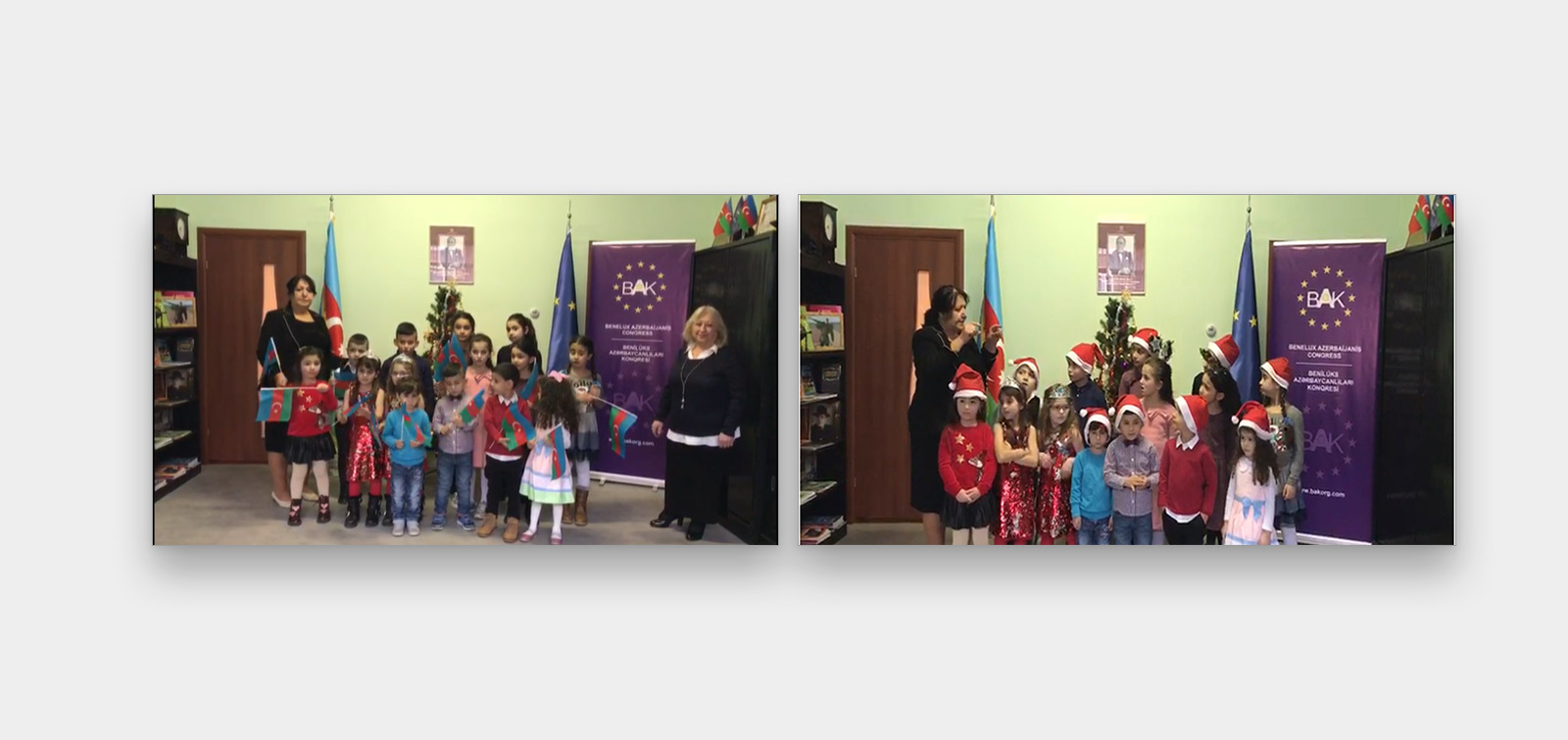 An event dedicated to the Day of Solidarity of World Azerbaijanis was organized in the Netherlands
The Benelux Azerbaijanis Congress (BAK) in the Netherlands held a holiday event in Rotterdam on the occasion of Day of Solidarity of World Azerbaijanis and New Year.The event was organized by the teachers and students of the Weekend schools under the BAK in Rotterdam and Amsterdam. Diaspora representatives, as well as our junior compatriots participated in the event.
The children said poems written in the spirit of patriotism with great enthusiasm, performed national anthem of Azerbaijan, "Asker Marshı" and "Can Azerbaijan" songs. Then, Santa Claus presented gifts to children and danced with children around the fir-tree.