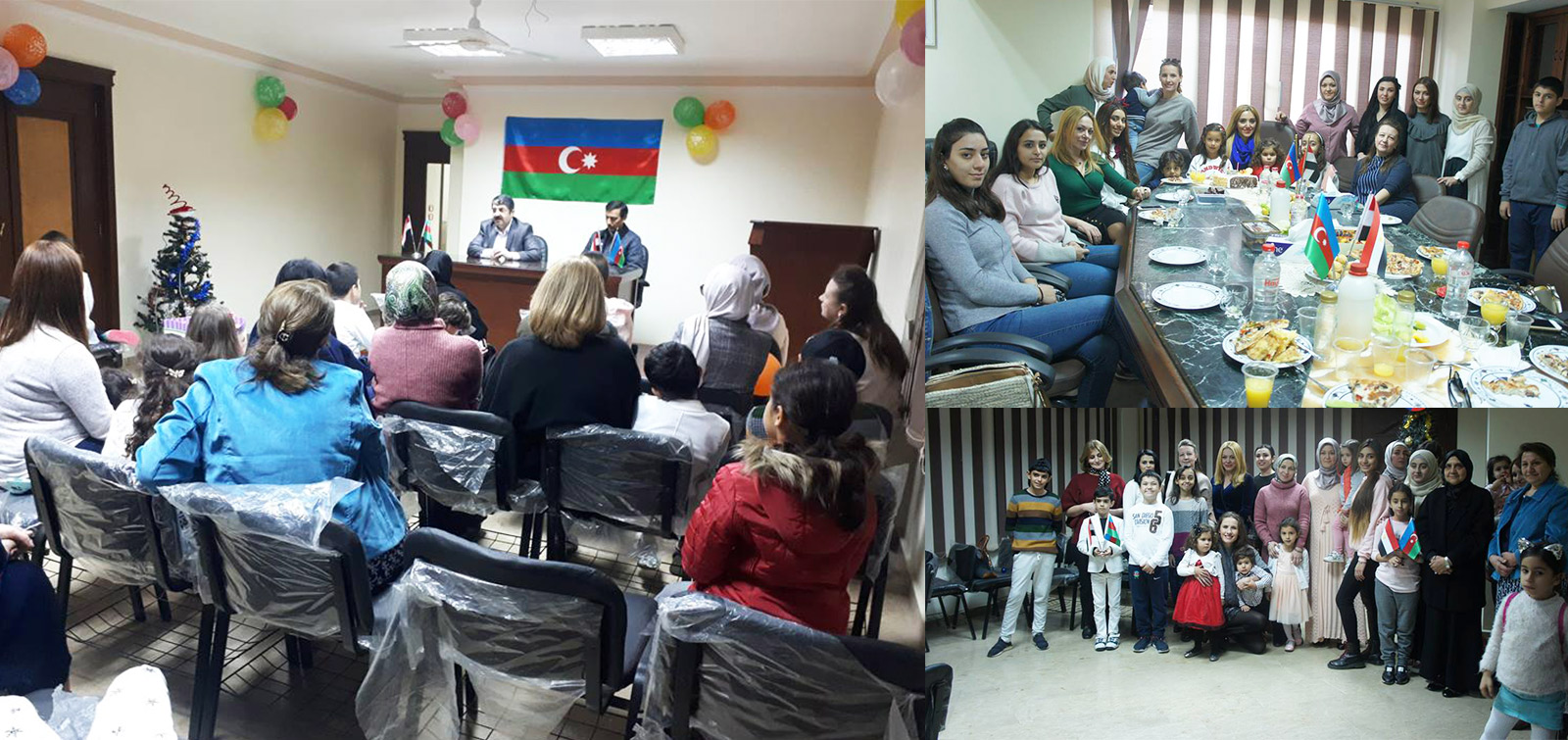 Solidarity Day of World Azerbaijanis marked in Egypt
"Vatanparvar" Azerbaijani Diaspora Organizations Association in Egypt has organized a meeting with members of the Azerbaijani Diaspora on the occasion of Solidarity Day of World Azerbaijanis. Representatives of the Embassy of Azerbaijan in the Arab Republic of Egypt, Azerbaijanis working and studying here attended the meeting which took place at the office of the organization.
Speaking at the event, chairman of the Association, researcher-scientist Seymur Nasirov spoke about the history and importance of the Solidarity Day and emphasized the importance of strengthening the unity of our compatriots living in Egypt. At the same time, the head of diaspora mentioned the historical, cultural and political relations between Egypt and Azerbaijan, noted that the organization has been teaching Azerbaijani language, culture and history to more than 600 Egyptian students over the past year, as well as promoted the truth of Azerbaijan.
S.Nasirov noted that Azerbaijani language lessons for children in order to teach Azerbaijani language to our compatriots born in Egypt are planned to be held in Diaspora center next year
It should be noted that at present, more than 180 students from 17 countries of the world, including Azerbaijanis, receive free education in the Diaspora center of Azerbaijan in Cairo.